One
Personality First
This tip is taken from our jewelry wardrobing guide. Think of the ear as a blank canvas. To make it more intimate, pieces like birthstones and zodiac symbols are a great start. Even simple motifs can be a nod to your favorite things. If you really want to go there, try the Mary Jane studs from Bing Bang NYC. These studs are small yet expressive enough to work as cartilage piercings too.
TWO
Taste the Rainbow
Color is key to bringing your look to life. Jenny Kwon's baguette studs set with precious stones are a simple and elevated way to incorporate classic jewel tones. Whether you're matching your outfit or your mood, the opportunities to add color are endless.
Three
Mix and Don't Match
The fun thing about studs is they don't need to be a perfect match from ear to ear. If you buy a set, who is to say you can't wear both on one ear? Change up the stones too, with luxe diamond earrings on one side, and pretty pearl earrings on the other. We call this vibe, tastefully eclectic.
Four
Pare It Back
To keep things from getting too over the top, layer in some minimalistic designs. The Gold Slim Bar from Admiral Row is a smart way to add in graphic lines while maintaining a nice balance of proportions. Complement the gold earrings with the Slim Micro Hoop earrings from Kozakh that give the look of huggies.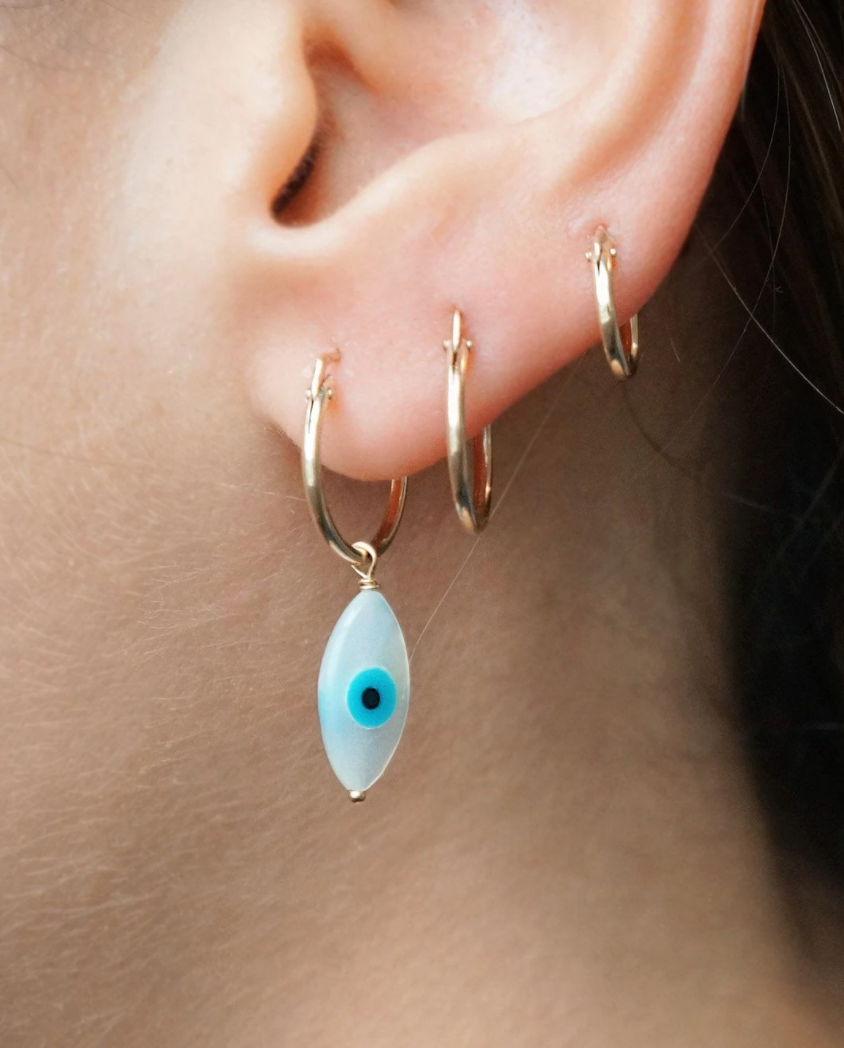 FIVE
Make Moves
Speaking of balance, adding movement into the mixture is always an unexpected-but-welcomed twist. The subtle drape of the chain on Lizzie Mandler's Baguette Chain Huggie earrings will make any look more dynamic. The Onda Moonstone Gold Earring has a similar effect with even more length.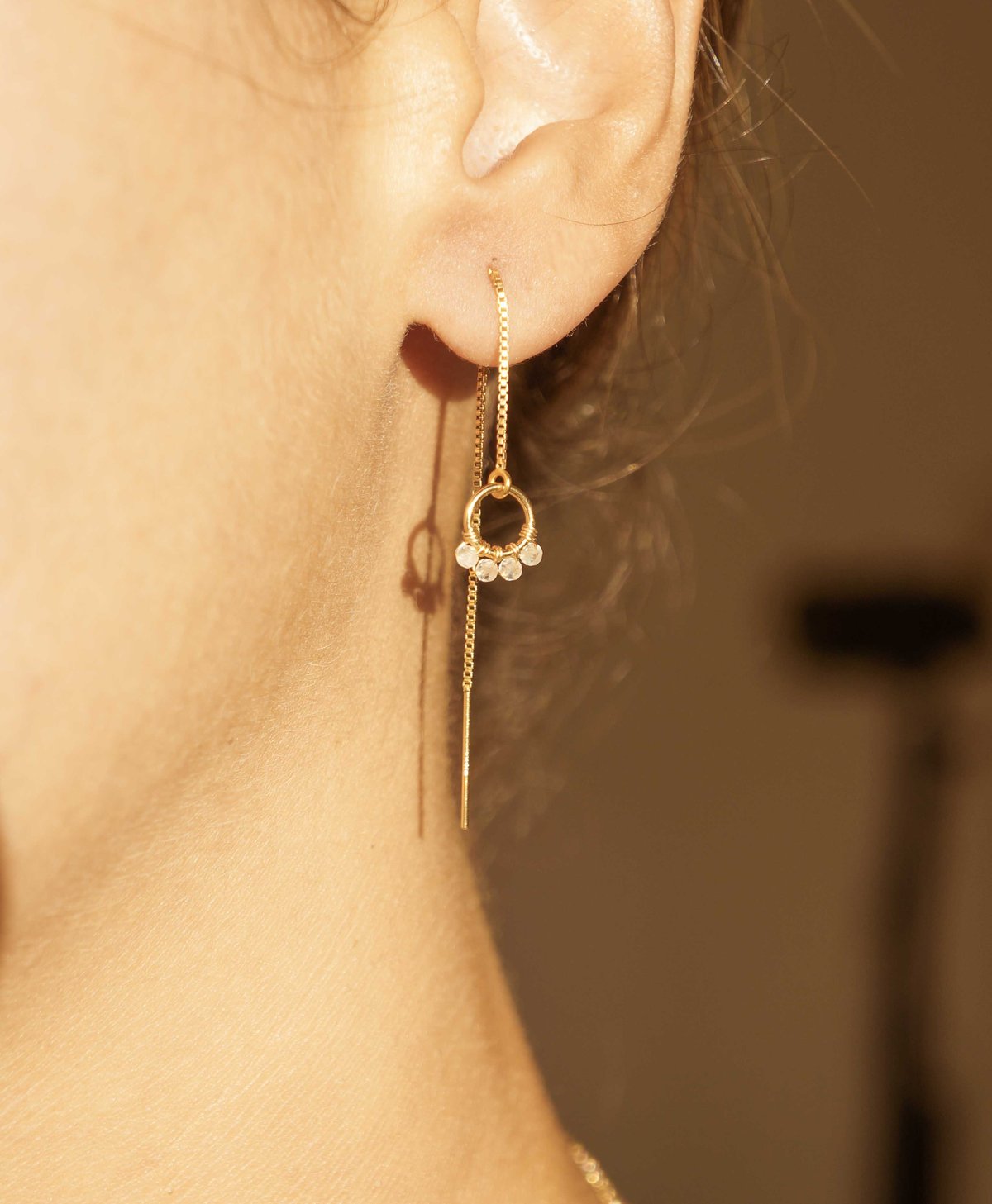 Six
Cuffing Season
Perfect for the non committal, cuffs give you that same look of a second ear piercing, without the needles. Kara Yoo's Embrace Ear Cuff earring acts like a clip-on, in that it easily hooks onto your ear to create a pierced illusion. It's a great alternative to cartilage piercings. You can even go for statement earrings like the Hunters Ear Cuff, by Nina Berenato. The spikes are bold and eye-catching even without multiple piercings, although if you do have them, the total look would be really cool.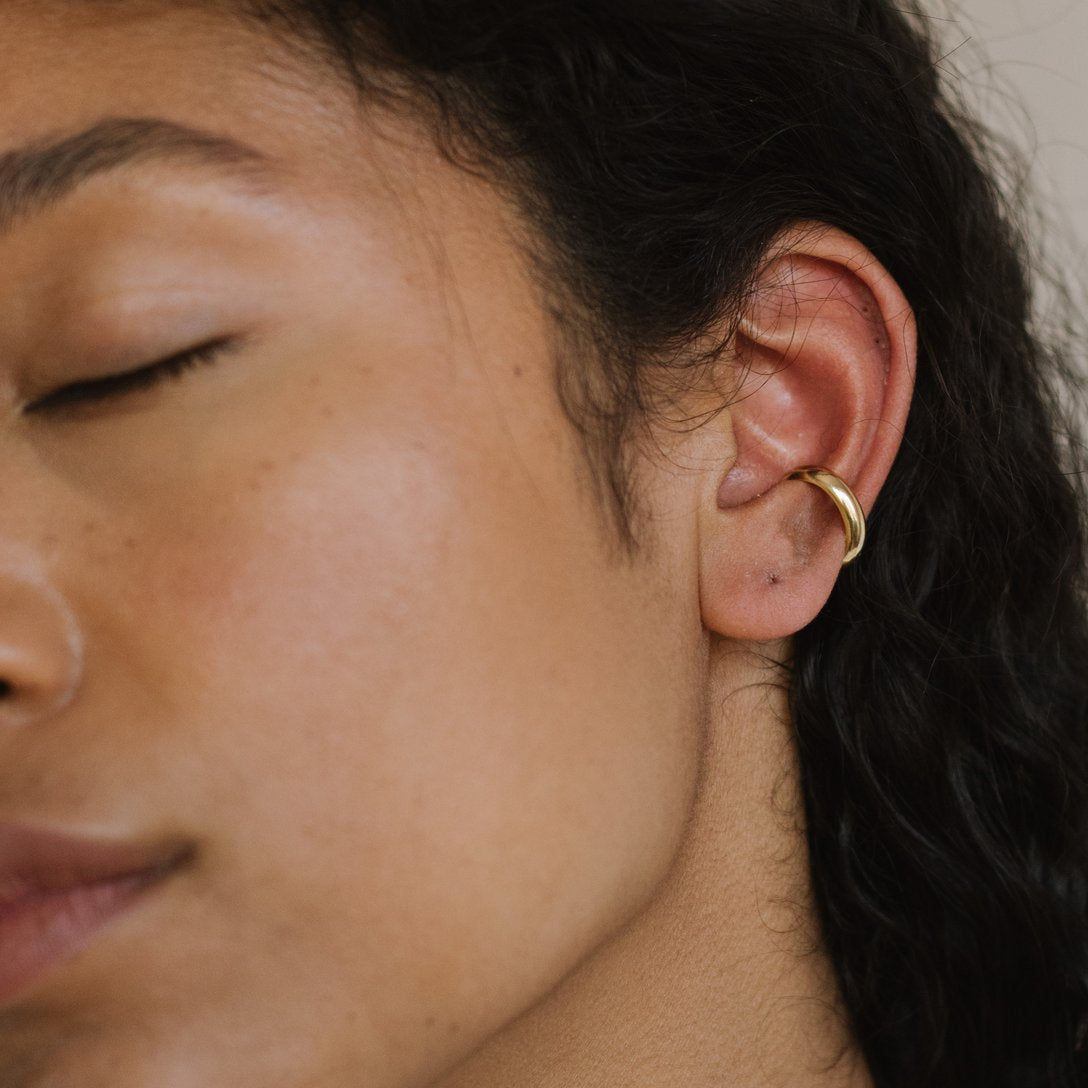 Seven
All The Feels
Anchor your ear piercings with texture. The Crystal and Feather Chandeliers from Sandy Hyun have that instant wow factor and bring diversity to your look. As do the Otto Hoops from Jolly Bijou. It refreshing breaks up the sea of gold earrings.