THE ULTIMATE PIERCING PARTY
Photography Aria Goswami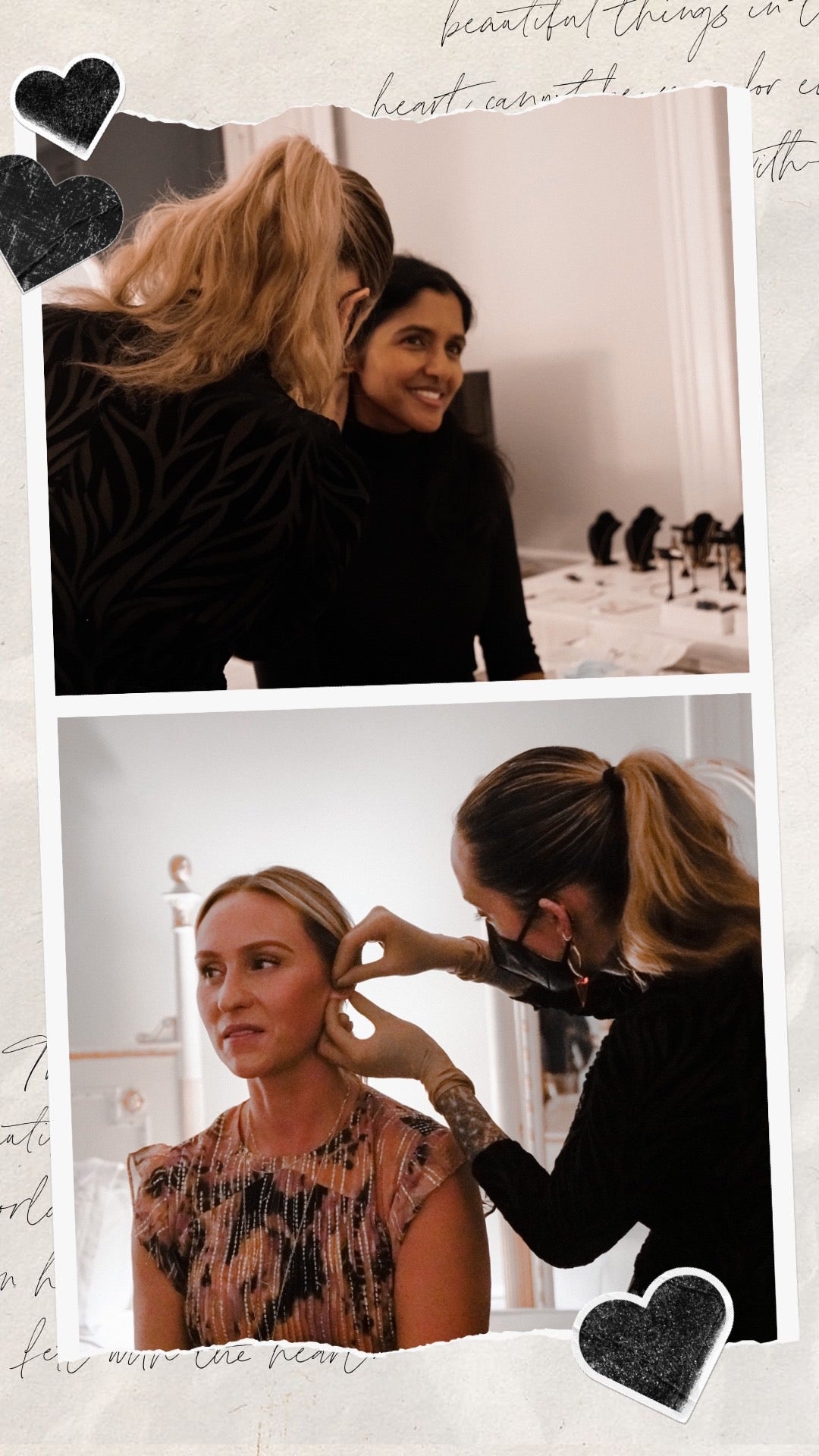 View Gallery
Back to Edit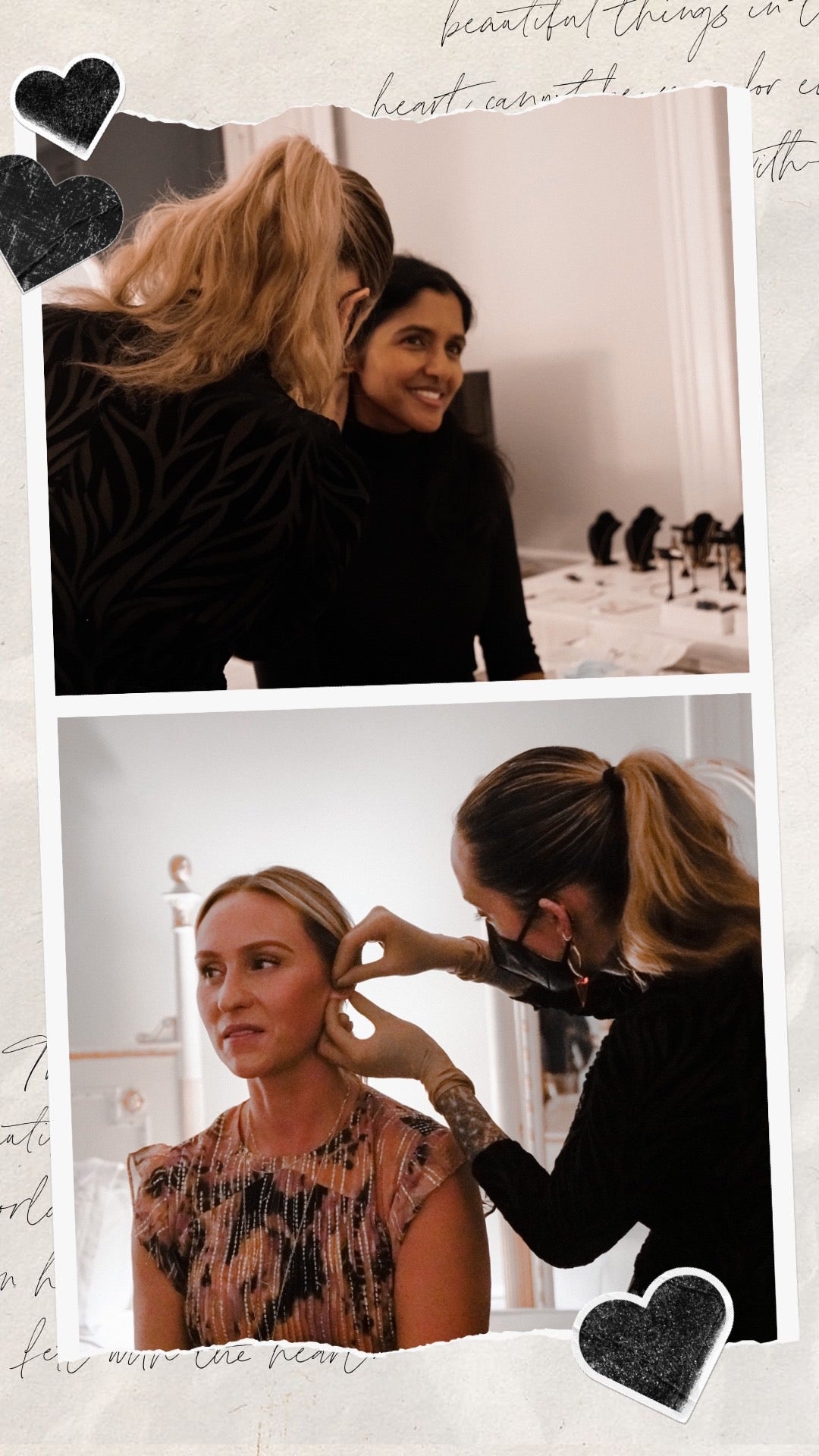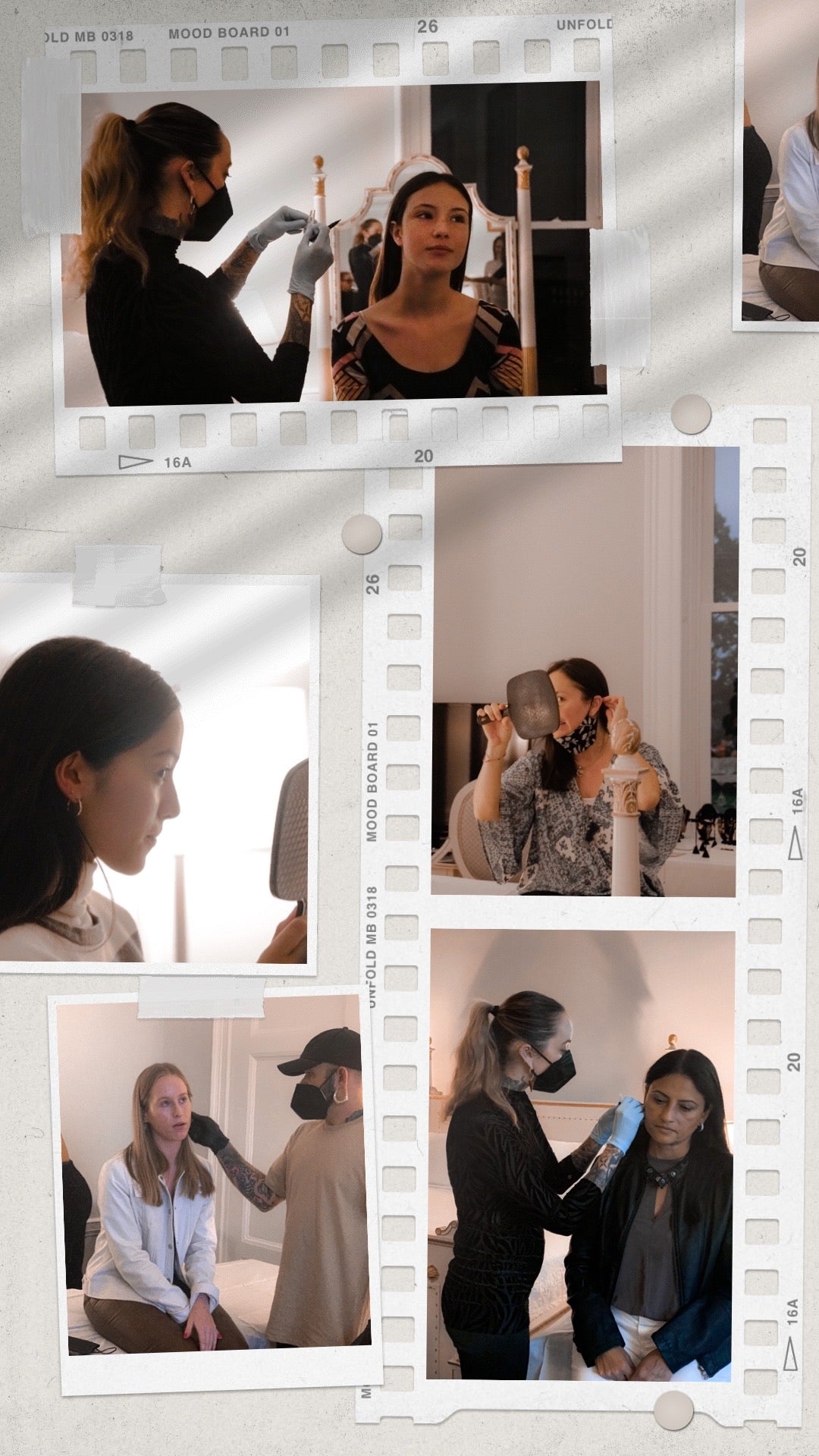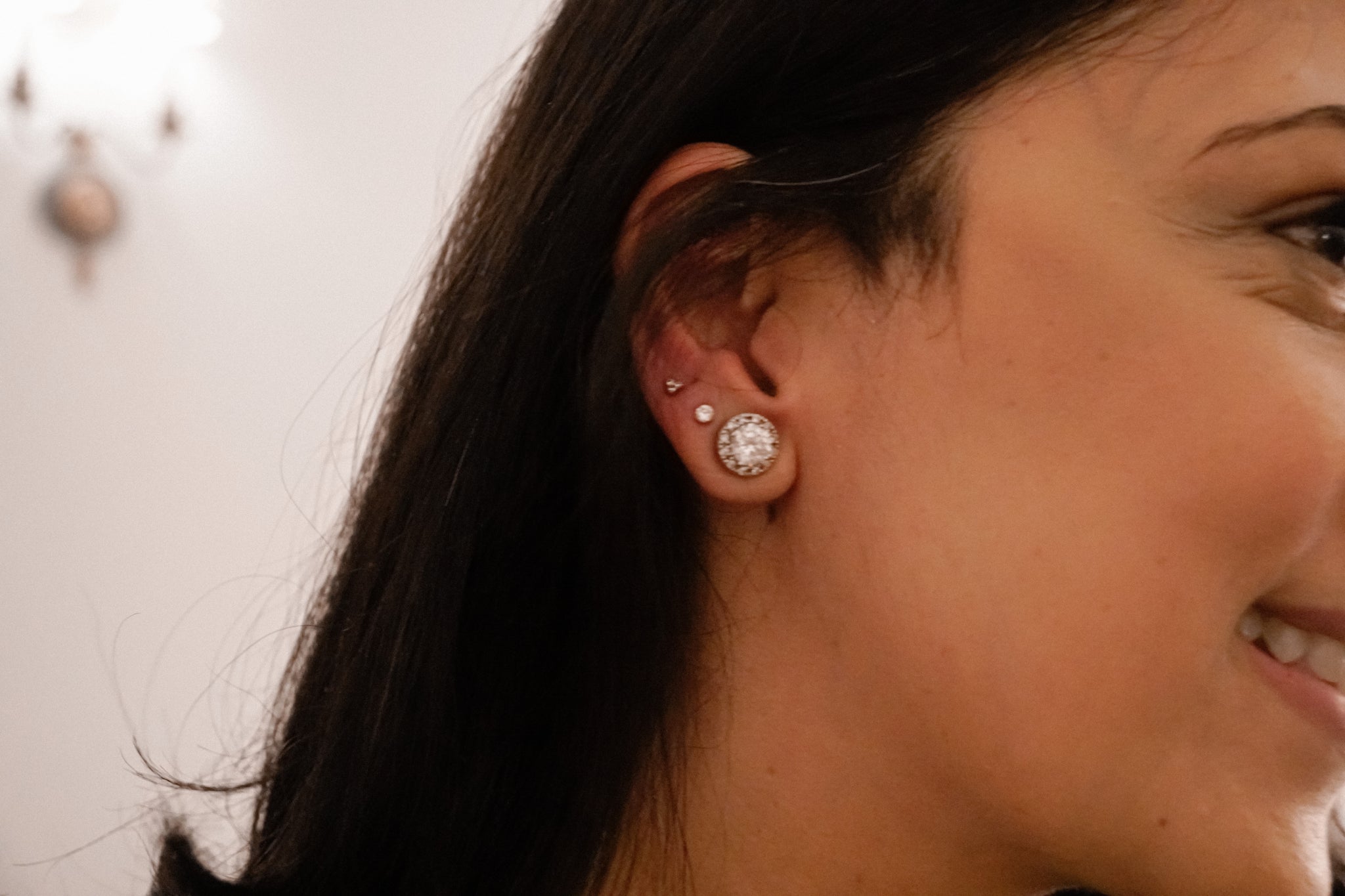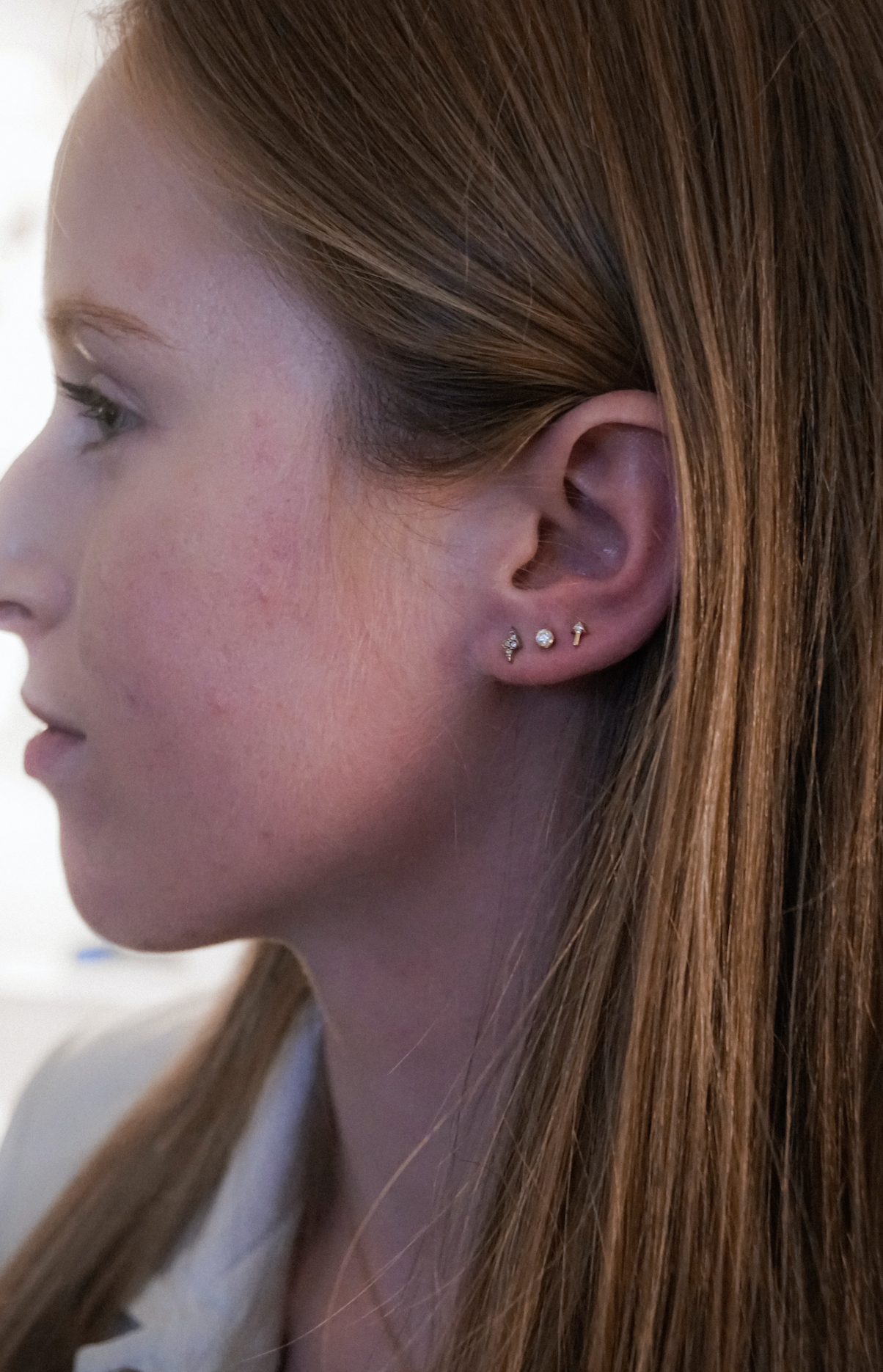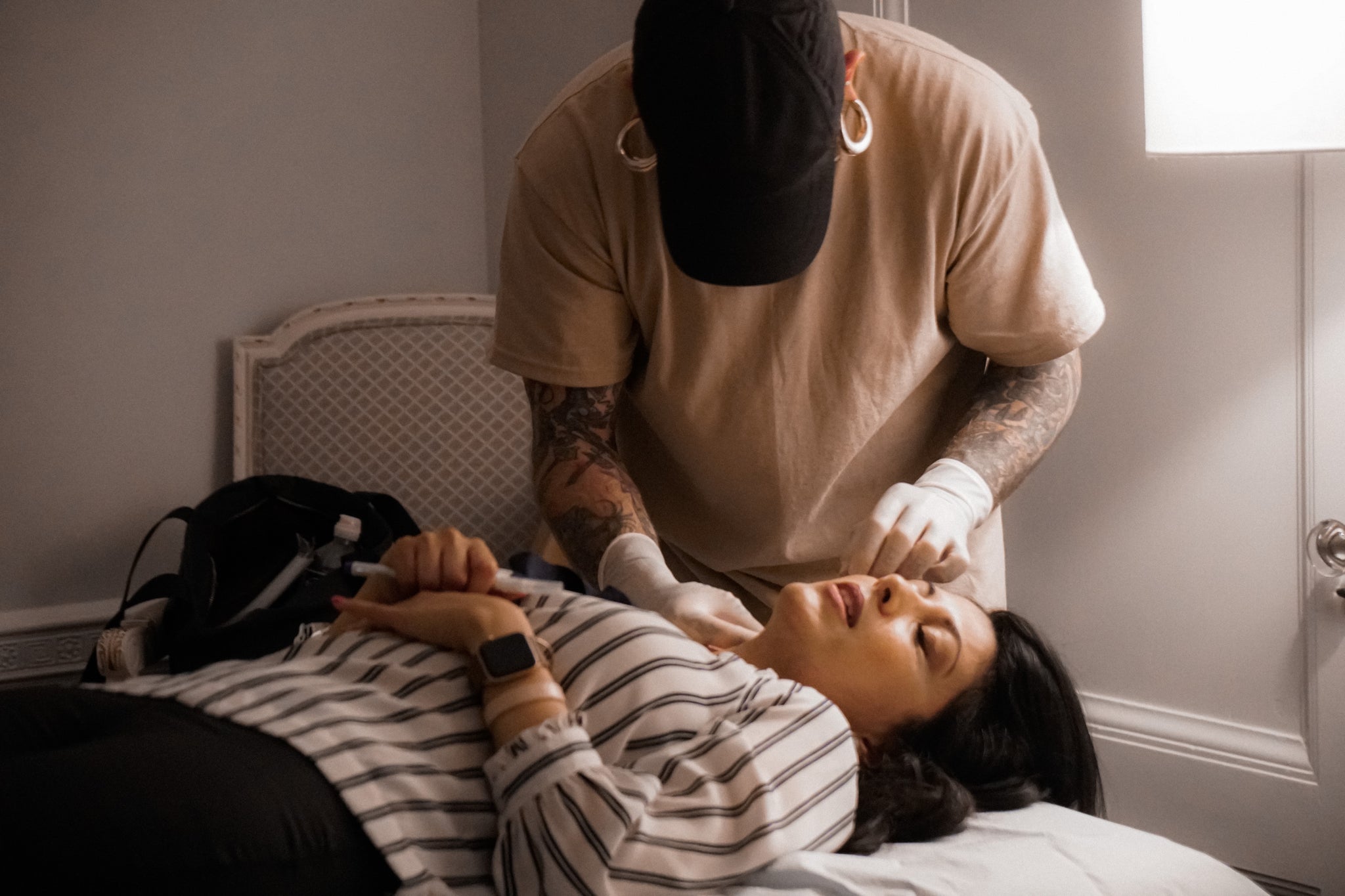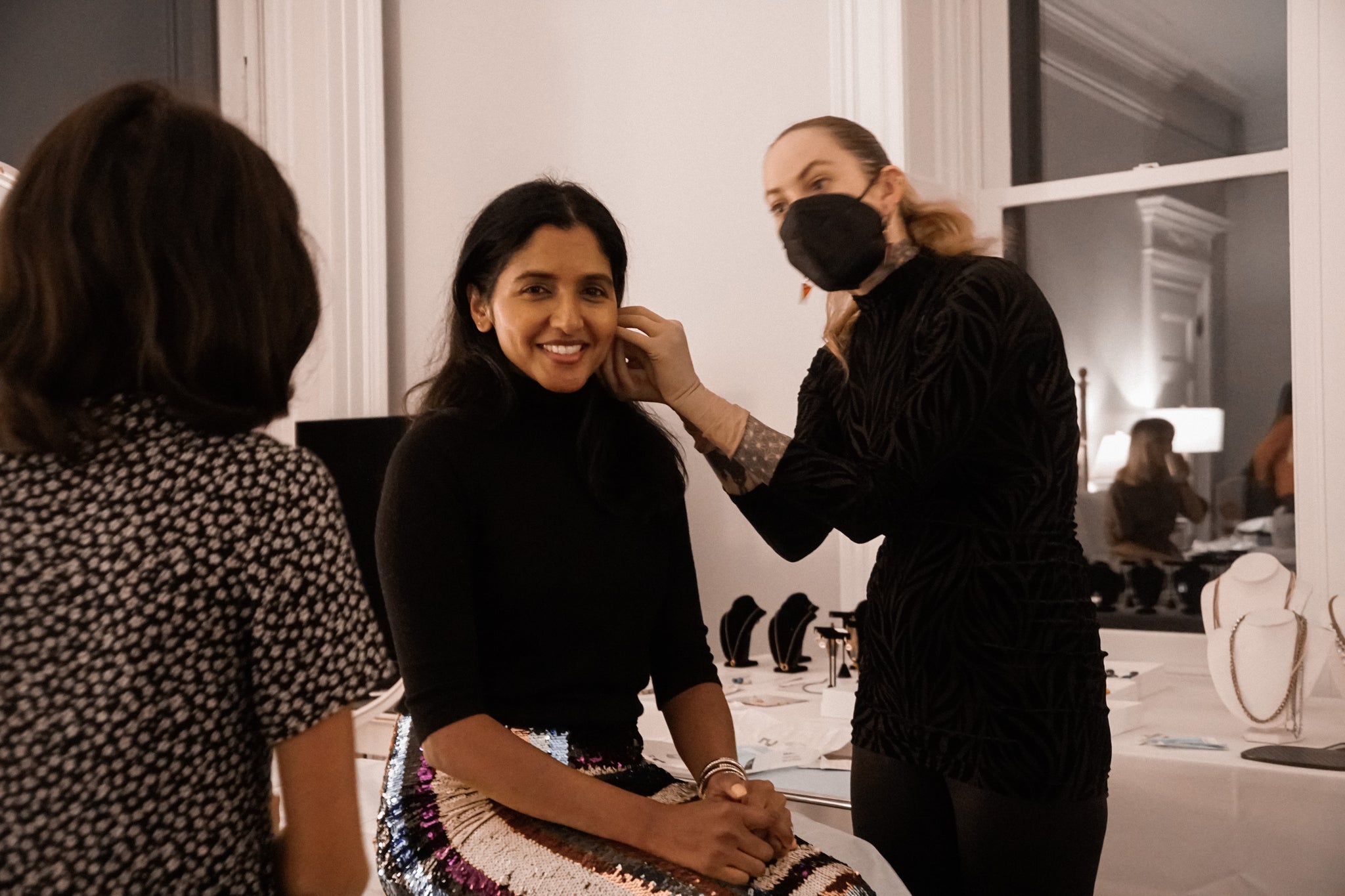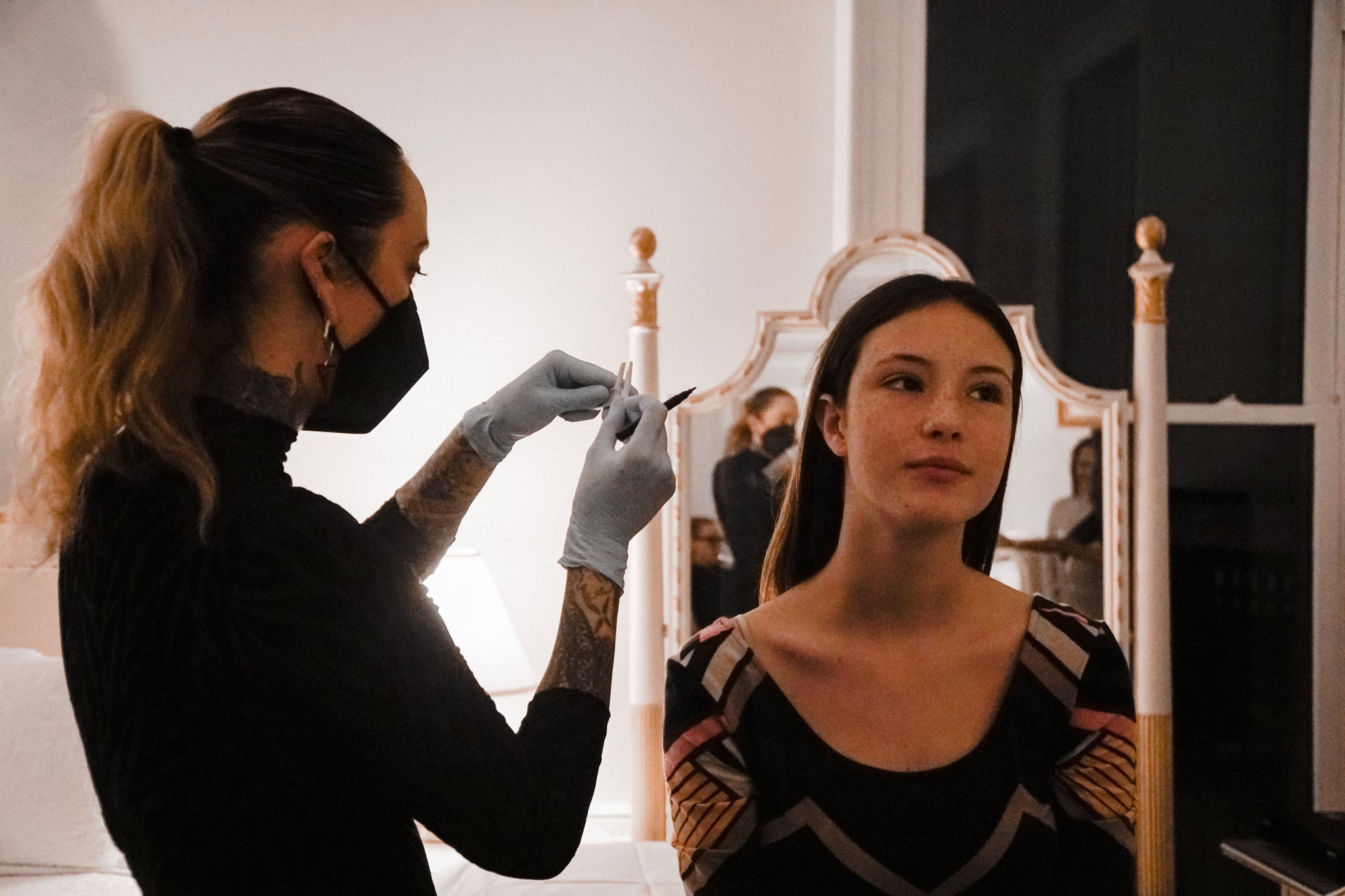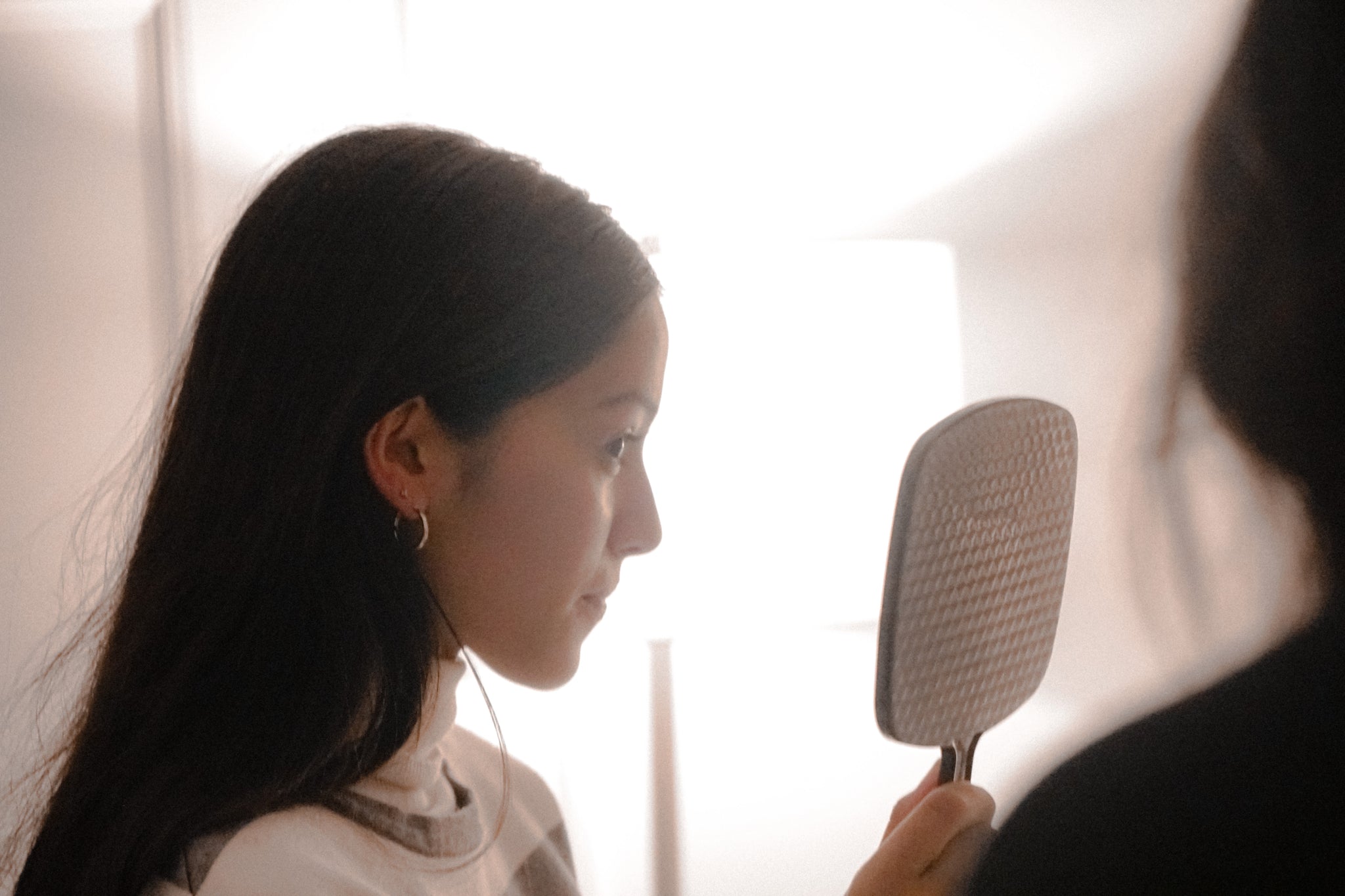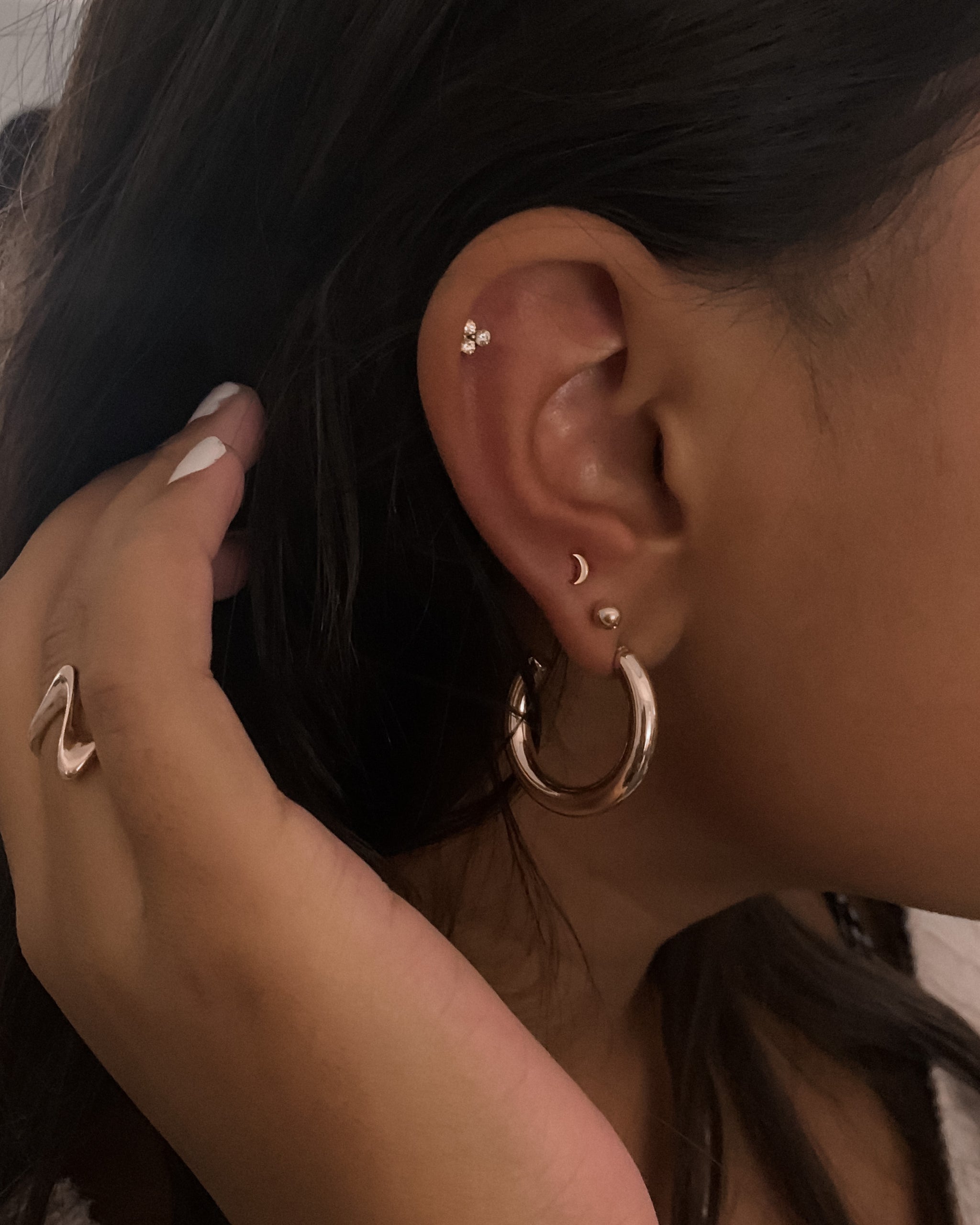 One of our favorite ear curations
This fall, we partnered with ethical piercing studio Nine Moons to host an intimate, inspired piercing party. Not only was this a chance for attendees to finally get that long-awaited new piercing, it was an opportunity to dive into ear curation and learn how to freshen up routine earring styles.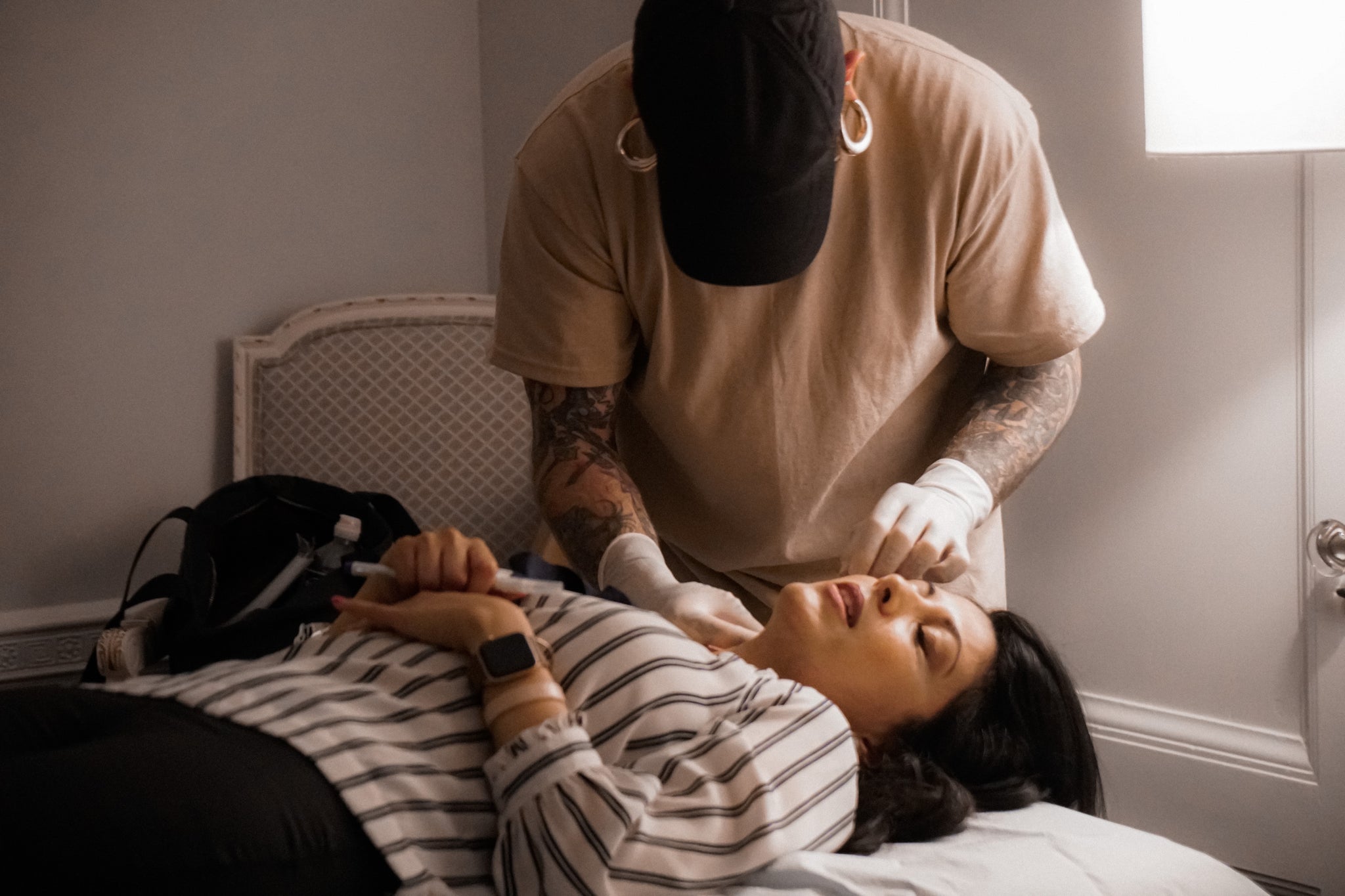 Two piercers and a stylist made for a relaxing experience
Hosted in Westchester, The Jewelry Edit provided 50 new piercings to guests. From second piercings to cartilage piercings and the very-creative triple-stack, the day was an opportunity for jewelry-lovers to bond and curate new ear stories for themselves.
The Easiest way to freshen up your earring game is a new piercing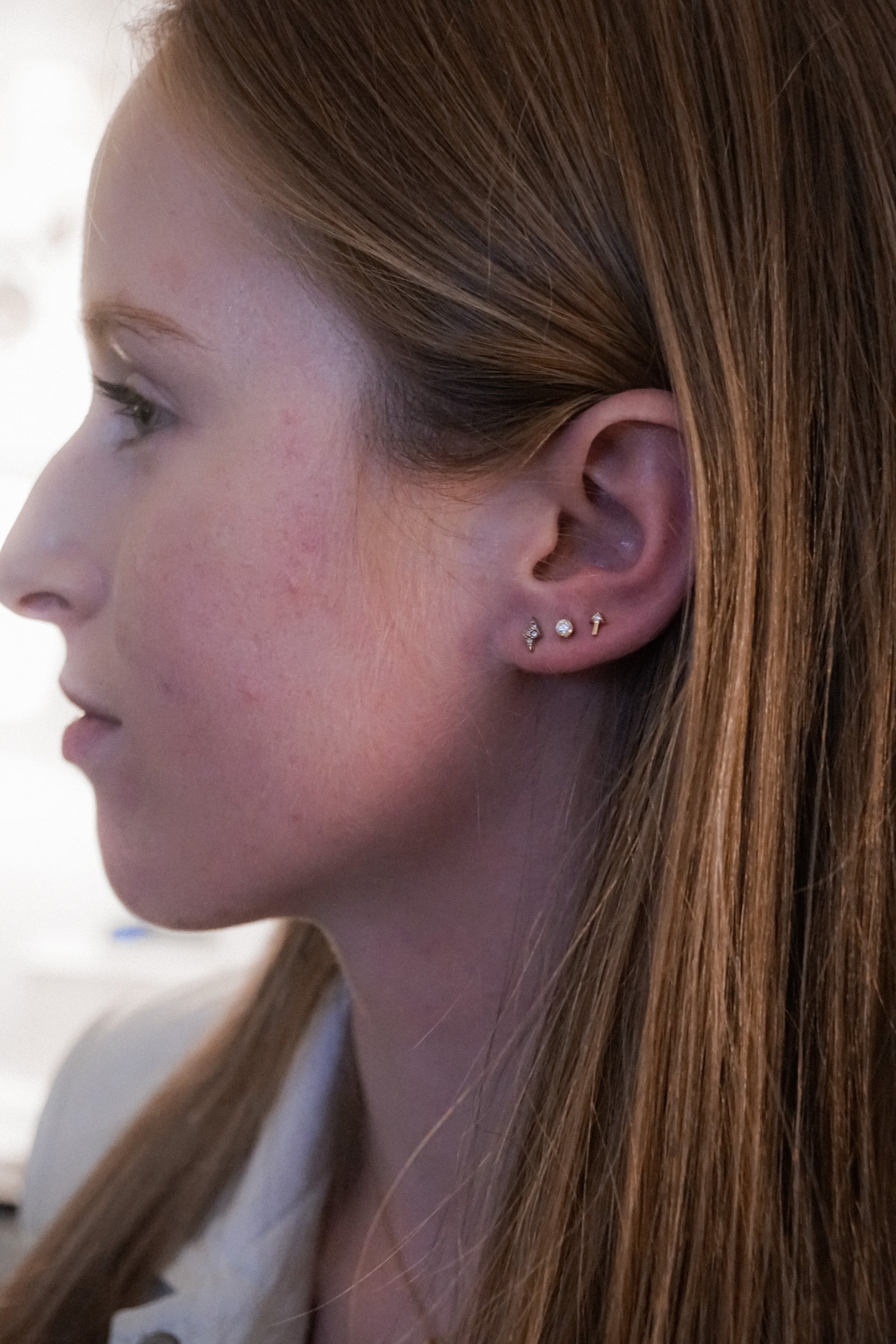 An example of eco-friendly piercing studs made with lab grown diamonds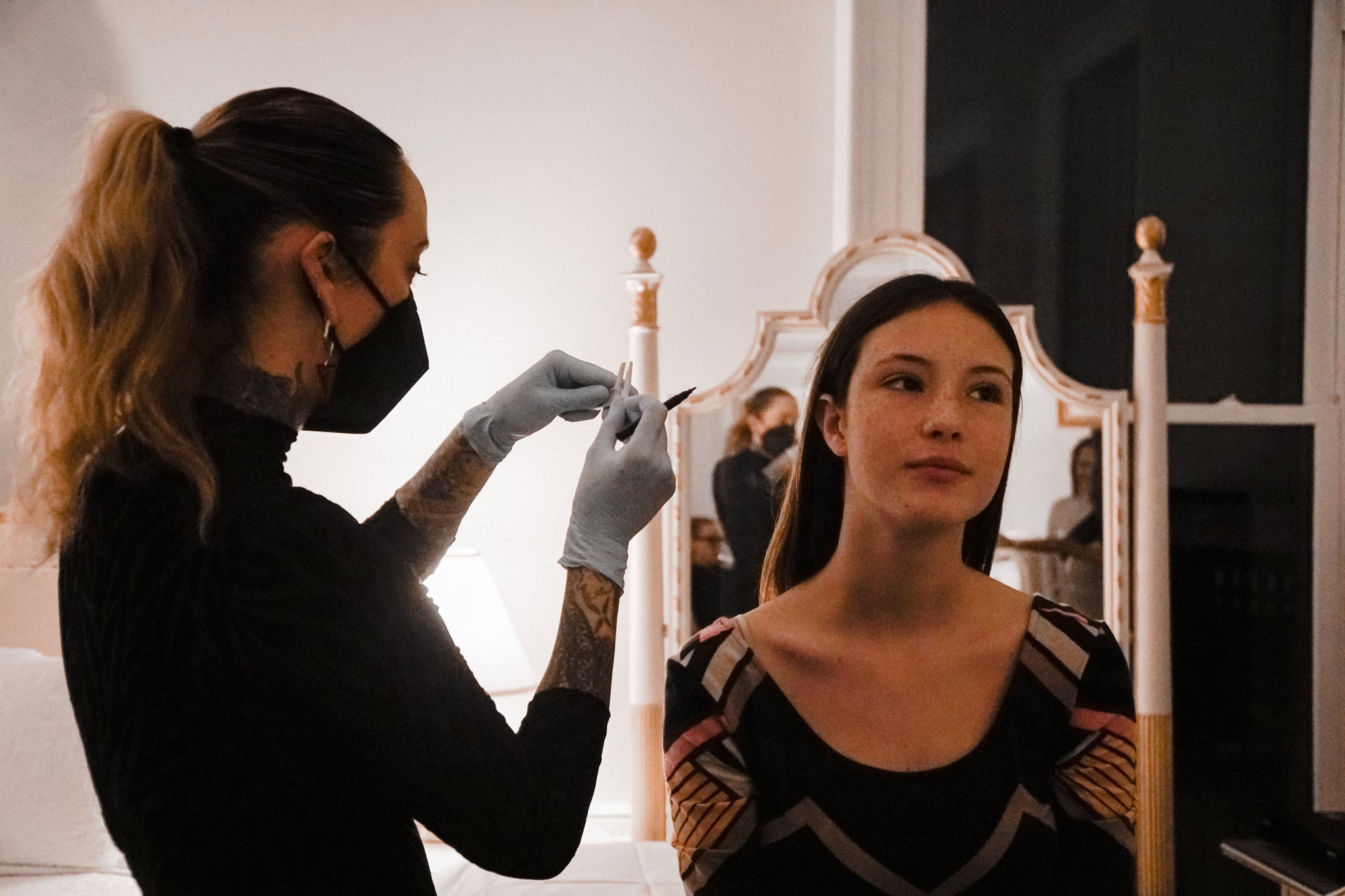 Lead Piercer Starr Ellis
A Lab Grown Diamond Moon
We were honored to partner with Nine Moons to provide the cleanest, safest, most pleasant experience for all our attendees. We paired this with our signature commitment to sustainable, responsible jewelry — including lab-grown diamonds and responsibly sourced 14-karat gold, and provided all new piercing recipients with detailed aftercare instructions to continue to effortlessly shine.
Drinks, jewelry and piercings made for a perfect night out
Piercing parties allow you to get inspired and find something unique for your ear curation
Lauren Newton's 18K Gold Tetris Studs provided a perfect tool for guests to get creative, even inspiring this triple-stacked piercing. Lauren's work is designed to delight and empower and is handmade in her studio in New York.
Mix and Match Tetris Studs
Tiny Trio Diamond Stud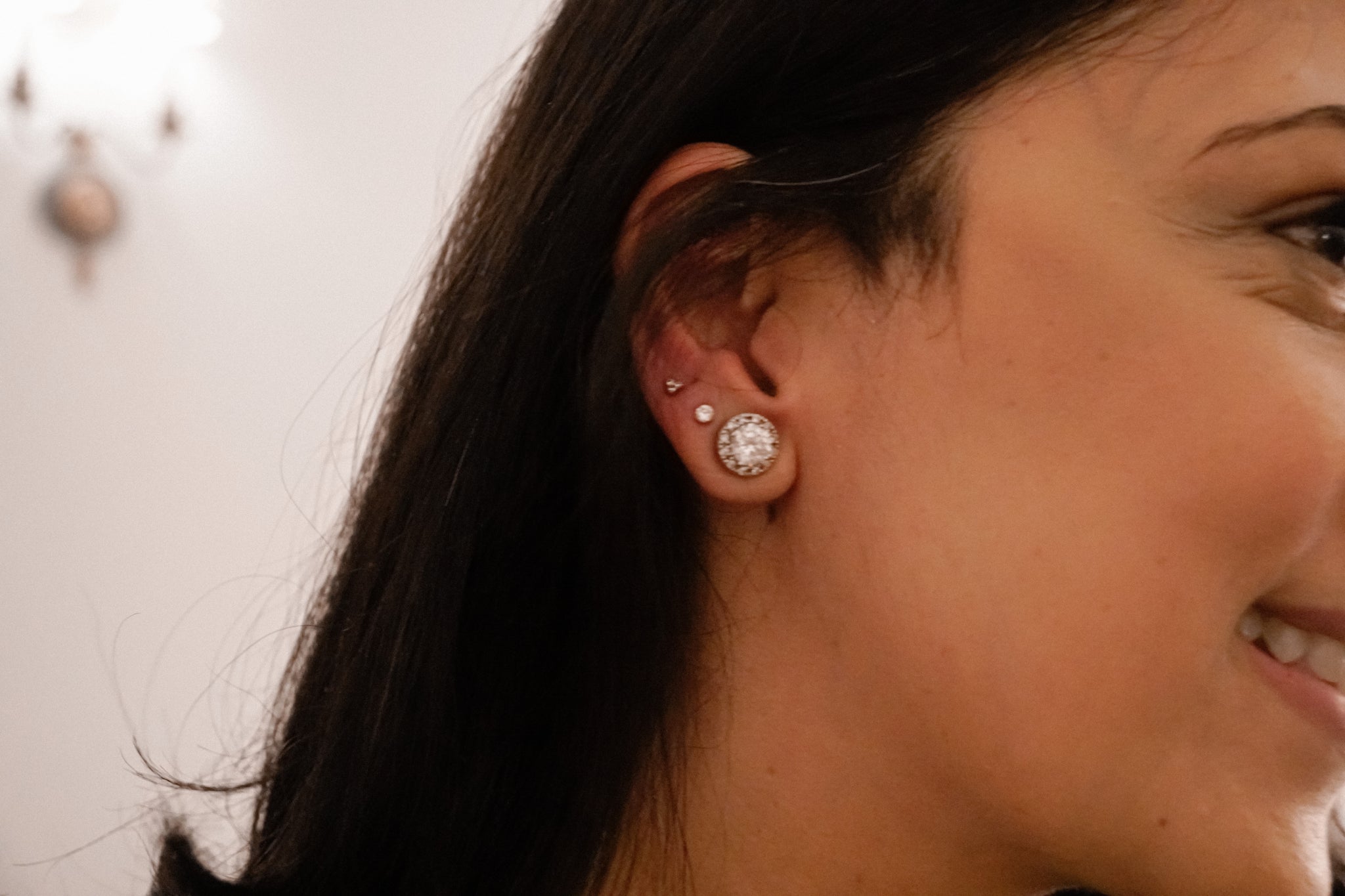 Layering size and texture
The sparkliest — and most popular — accent of the day was Mabel Chong's Tiny Trio Diamond Stud. Handcrafted in San Francisco, Mabel's designs seek to highlight the exceptional, raw beauty in all of us.
The Jewelry Edit is excited to introduce more events to make jewelry shopping an inspiring and appealing experience.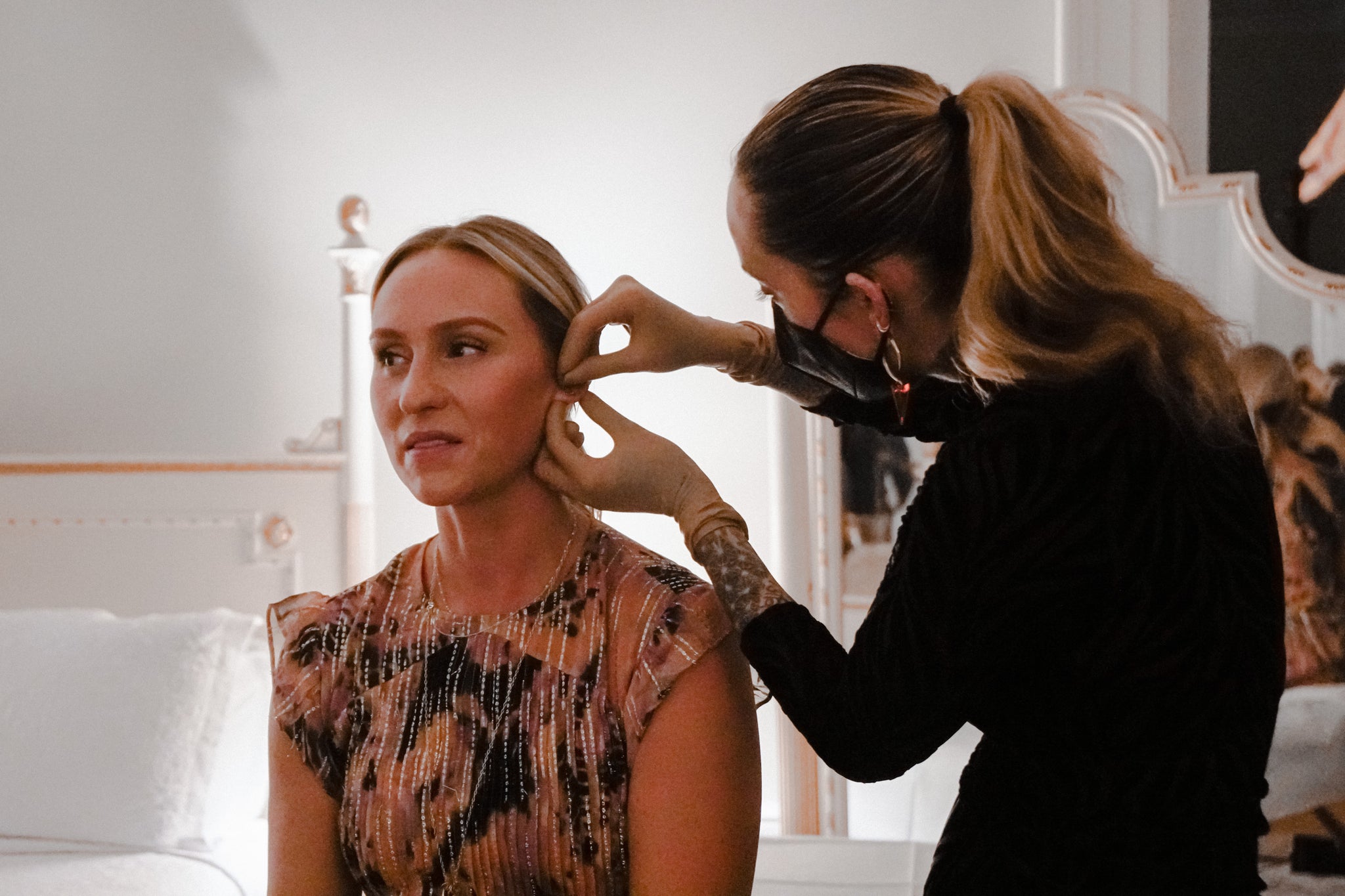 The Jewelry Edit + Nine Moons: The Ultimate Piercing Party