Lindsay Price: My Pearls of Wisdom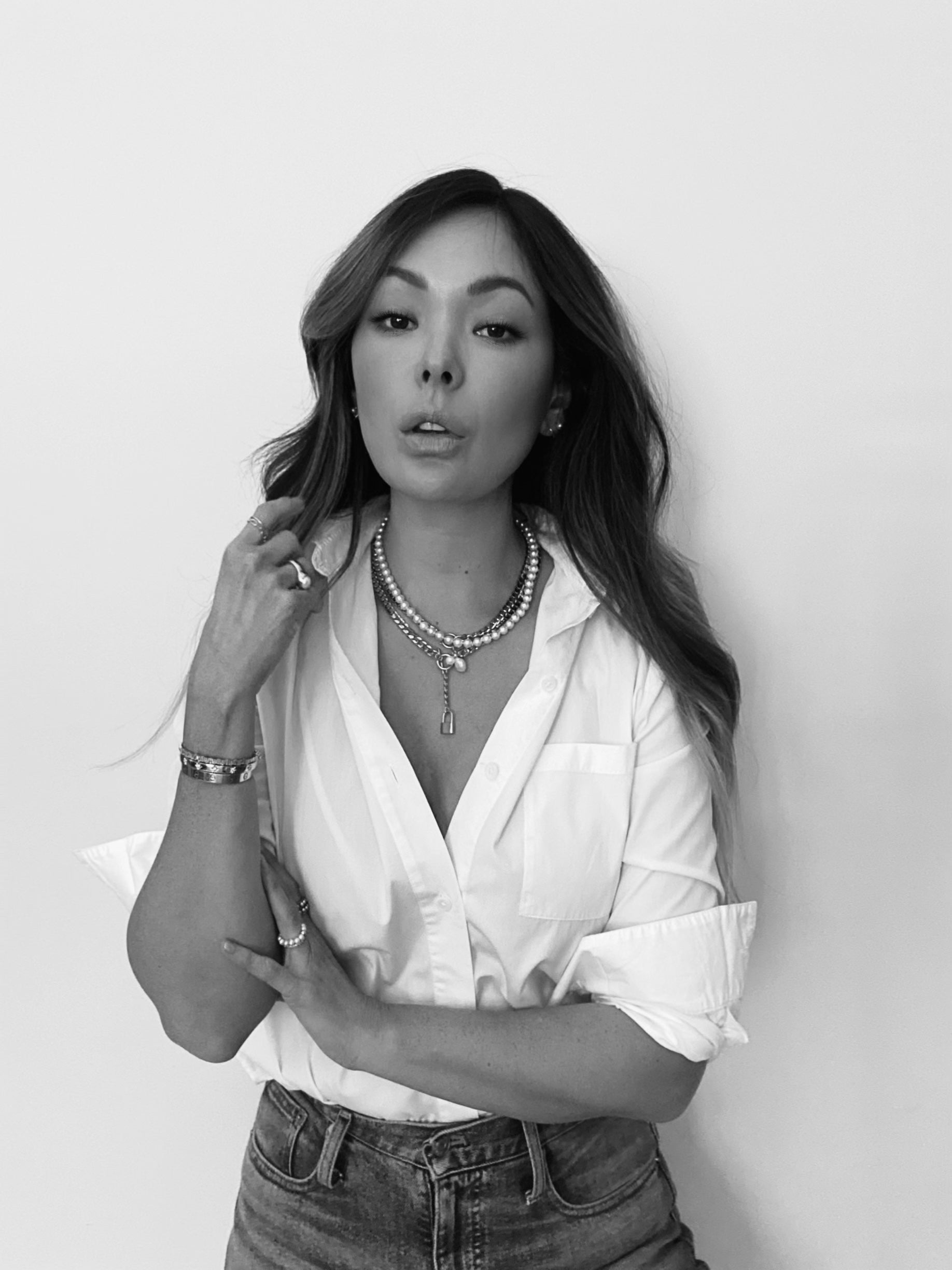 Remembering what matters through your jewelry
It's Women's History Month again and I've been thinking a lot about the women who have inspired me in my life. The ones that have raised me.  The ones that have taught me how to be the woman I am. 
I have this overwhelming sense of gratitude for the women closest to me in my life.  They truly have blazed their own trails, and have overcome all odds. And, they have done it with grace and style.  
Both my mother and my grandmother told me time after time,  that what makes a woman beautiful is her soul and spirit within.  It's the love she has for others and the world around her that makes her beautiful.  It's her wisdom that makes her special, and it's her grace that makes her shine. 
Hit refresh: pearls paired with bold gold necklaces from Tess and Trisha
I remember on the evening of my sixteenth birthday, my grandmother gave me a single strand of perfect, luminous white pearls.  They were a classic symbol of femininity and timeless style and even though they may not have been in fashion at the time, I was drawn to them instantly.  My grandmother was a perfectly put together little blonde lady with a grace that came from within.  A real class act.  Even though she came from a modest background,  and may not have had much, she was the most stylish woman you could know.  She always looked and carried herself like a movie star.  Like Grace Kelly or Dorris Day.  
She began to tell me where pearls came from. She said, " Pearls are made when a small irritant finds its way inside an oyster or mollusk. This can be a grain of sand or a piece of shell but is more typically a little parasite. And, even though this little oyster, tightly shut, looks rather ordinary or unattractive from the outside,  inside she is doing this hard work.  She is taking her challenge, and slowly performing magic inside.  After 7 years, and lots of patience, this experience creates this lustrous, luminous, mesmerizing, magical pearl".   She said, "It's called grit.  And it will make you shine your whole life".  
Lindsay's mother and grandmother
Ironic, isn't it? How a lowly beast could make a thing of such worth, value and beauty....a lesson to us all...out of earth we were created and in the same way great things can blossom out of the sea, so can they blossom of the soul 
- unknown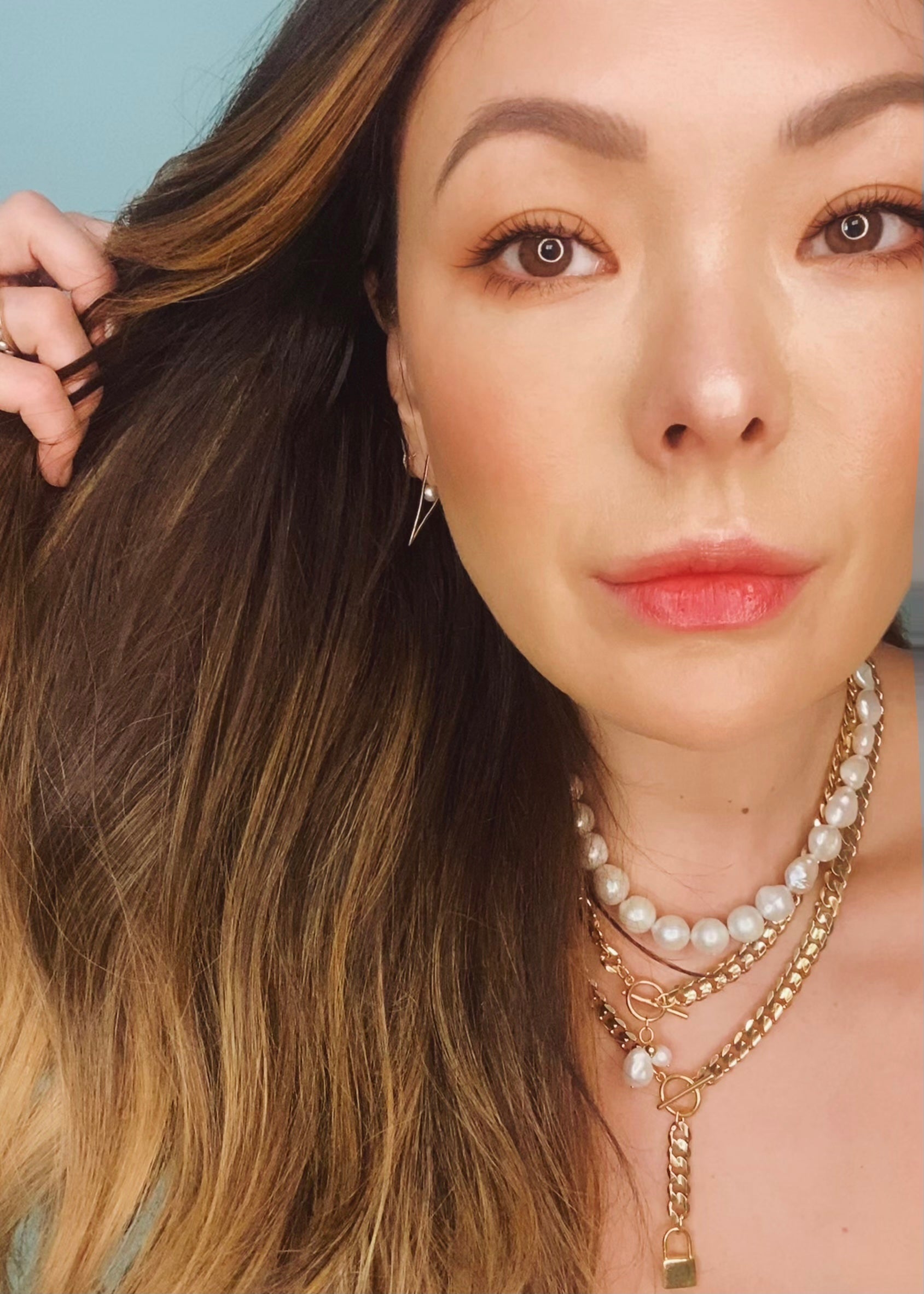 A peek at the Triangle Pearl Hoop by Katey Walker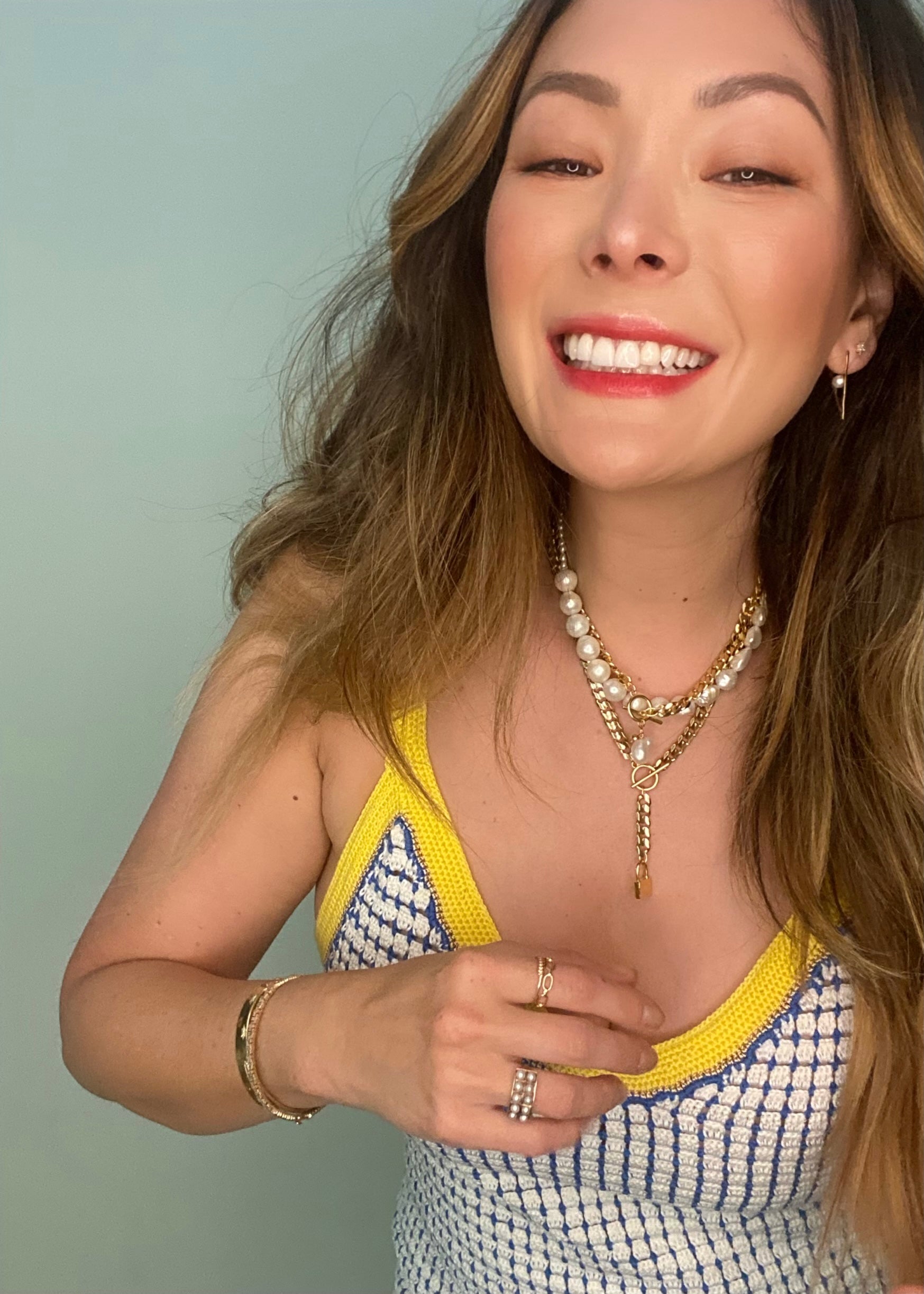 New twists on how to make pearls feel fresh and modern
Then she told me to take this smooth shiny strand of pearls and gently run my teeth across them. "See?  Do you still feel the sand?  That's how you know it's a real pearl". I could feel the grit.  Even though this gem was smooth and beautiful, and the most perfect thing you could see,  it had grit. 
I truly believe that the pearl is nature's symbol of a woman's grace and magic.  Our specific strength is in the way we process the challenges that have come our way,  and turn the experience into treasure.  True beauty comes from the inside. 
Lindsay with her mother on her wedding day
The greatest advice my mother ever gave me was something she would say to me nearly every day of my life growing up.   Every day as I would leave the house she would holler out "Remember who you are!"   
It was a reminder that no matter what the world told me I could or could not do, no matter what other people were doing or believing in, that I must know in my heart where I came from, what my purpose and passions were and that I must hold fast to my beliefs. And this advice was coming from a woman who went from living as an orphan on the streets of Korea,  to winning beauty pageants in 1960 Southern California when no one was giving Asian girls crowns.  She certainly didn't accept what she was told her life would be.  Her hardships only made her more beautiful. This has always stuck with me.  
Even today, as an accomplished actor,  wife and mother of two, I remind myself to remember who I am when I leave the house.  I am a Pearl.   And I have the grit to prove it.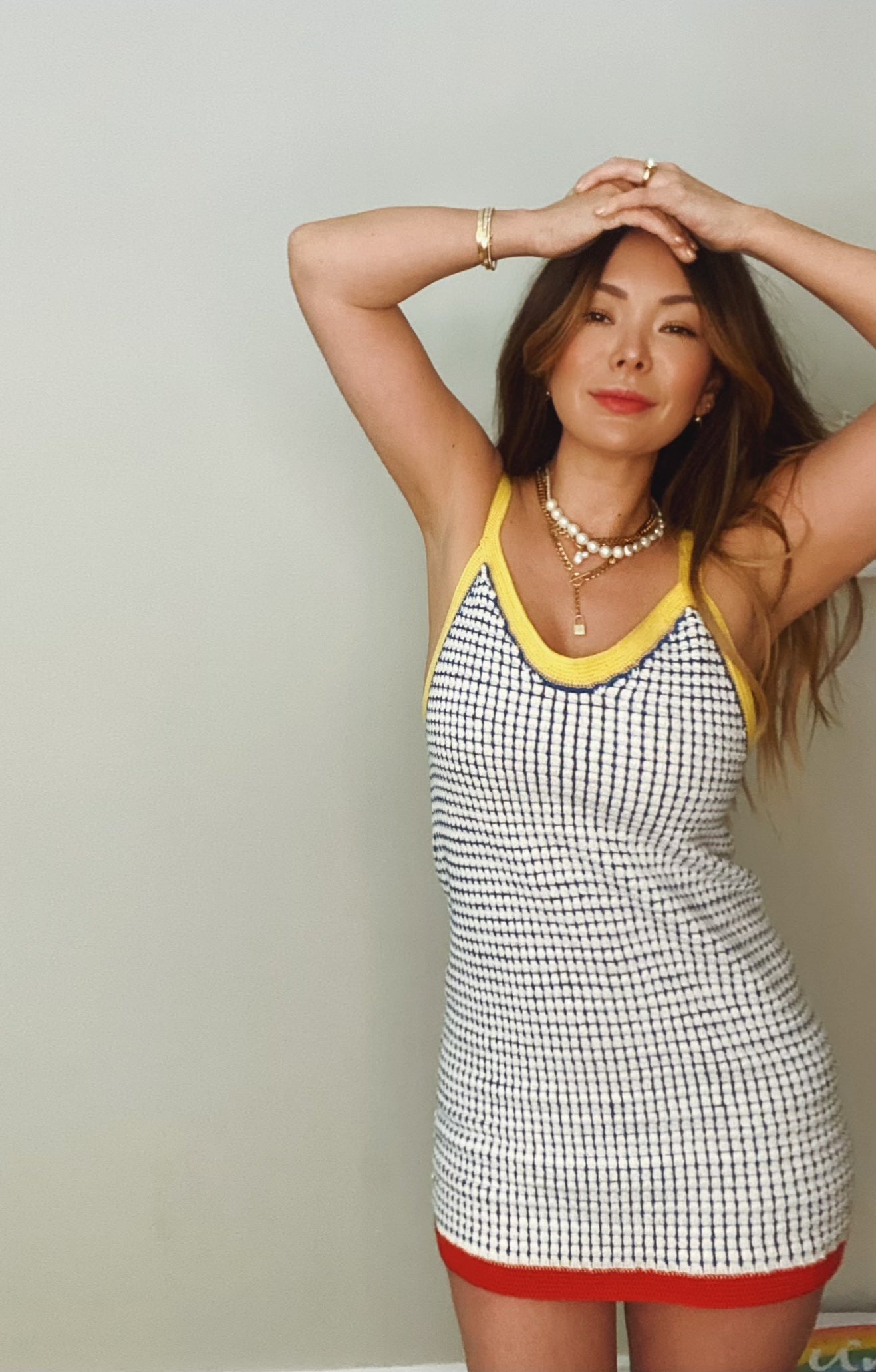 "Remember who you are!" a mantra from her mother that Lindsay still carries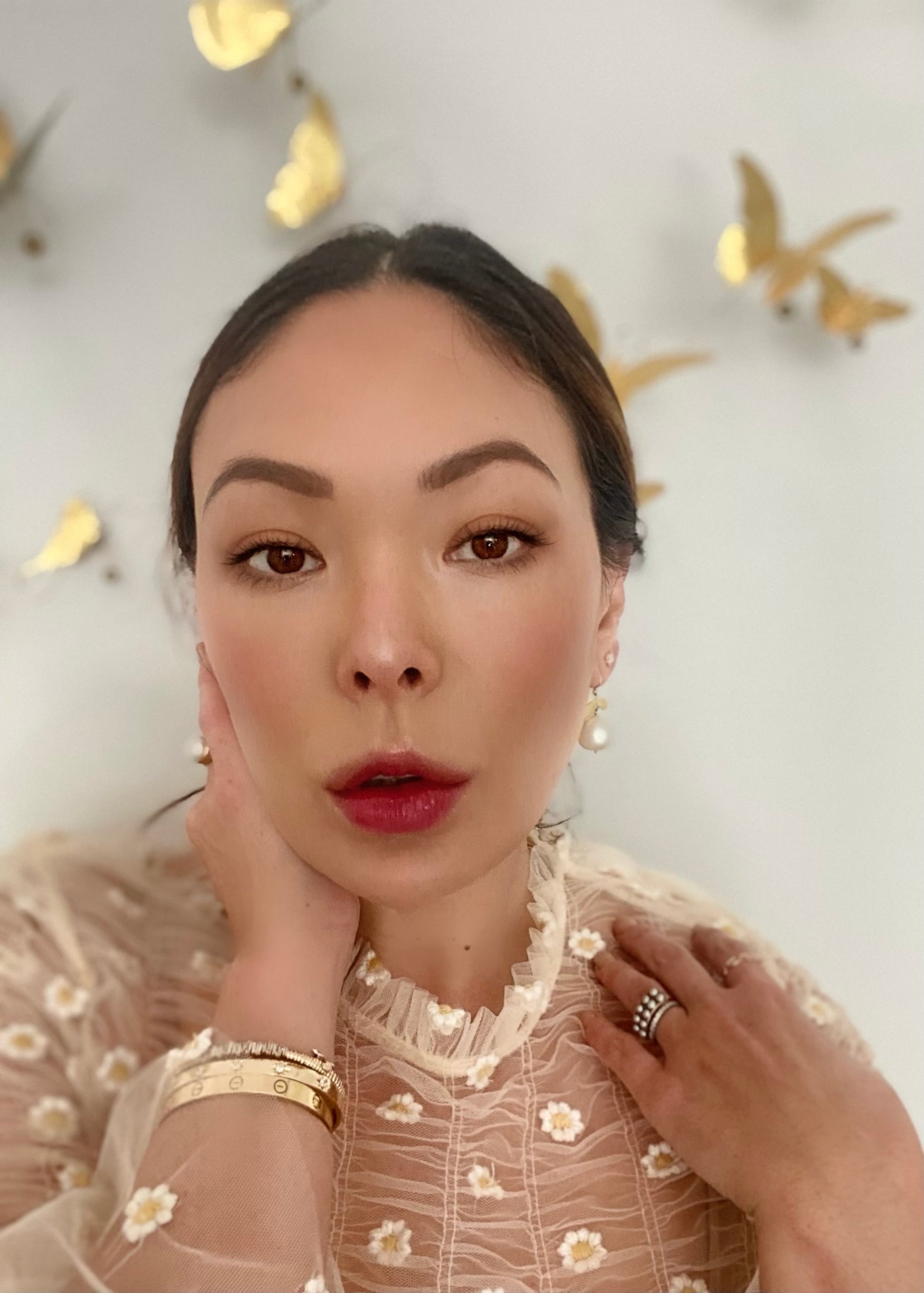 Lindsay's Sweet 16 earrings with Jennie Kwon Snowflake Studs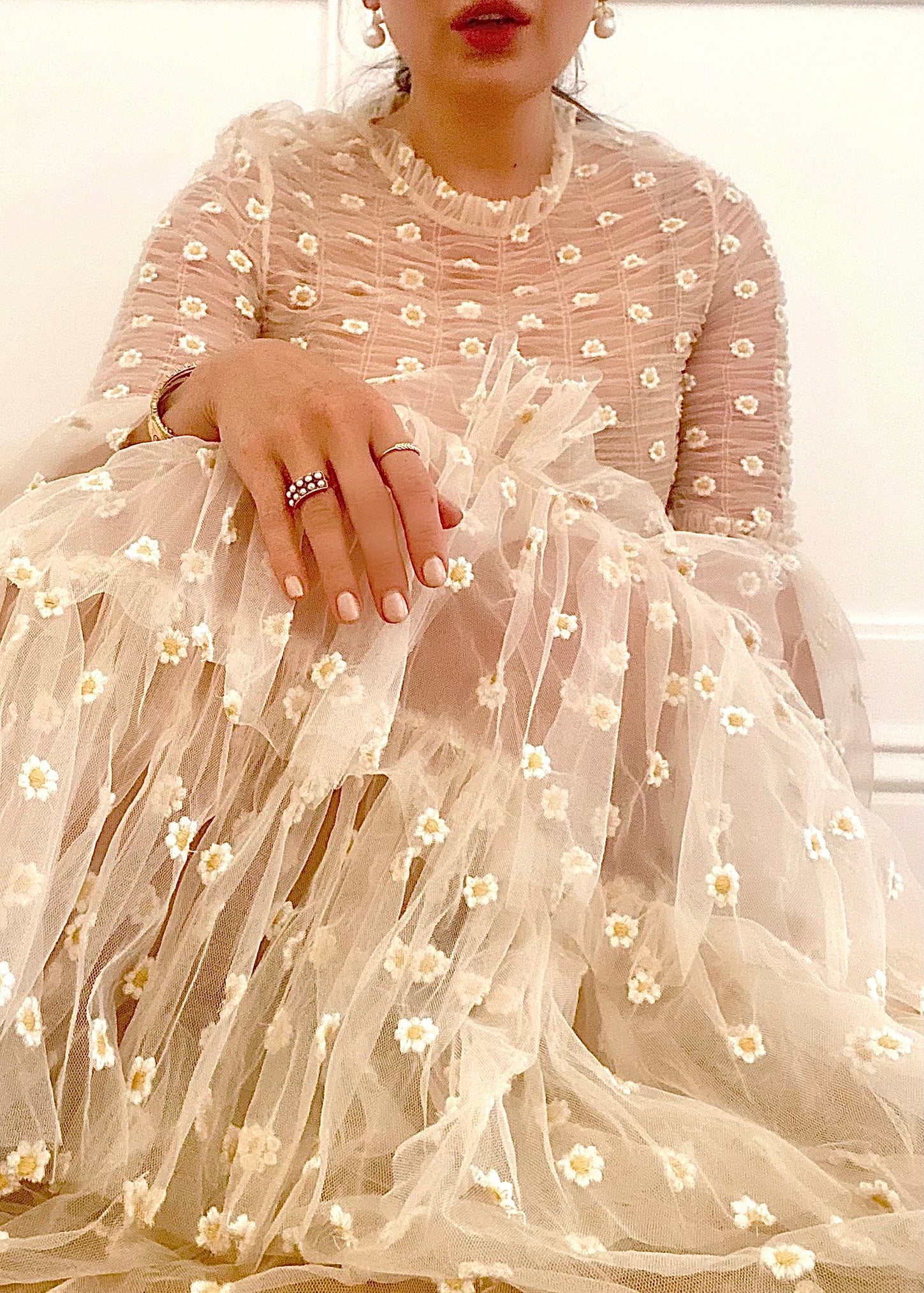 Pearls: nature's symbol of a woman's grace and magic
Today, I love mixing the stories and symbolism of the pearls in my collection given to me by my family, with modern and new pieces.  I wear the "sweet sixteen" strand my grandmother gave me with a stack of new stories and statement necklaces.  I love the juxtaposition of old and the new.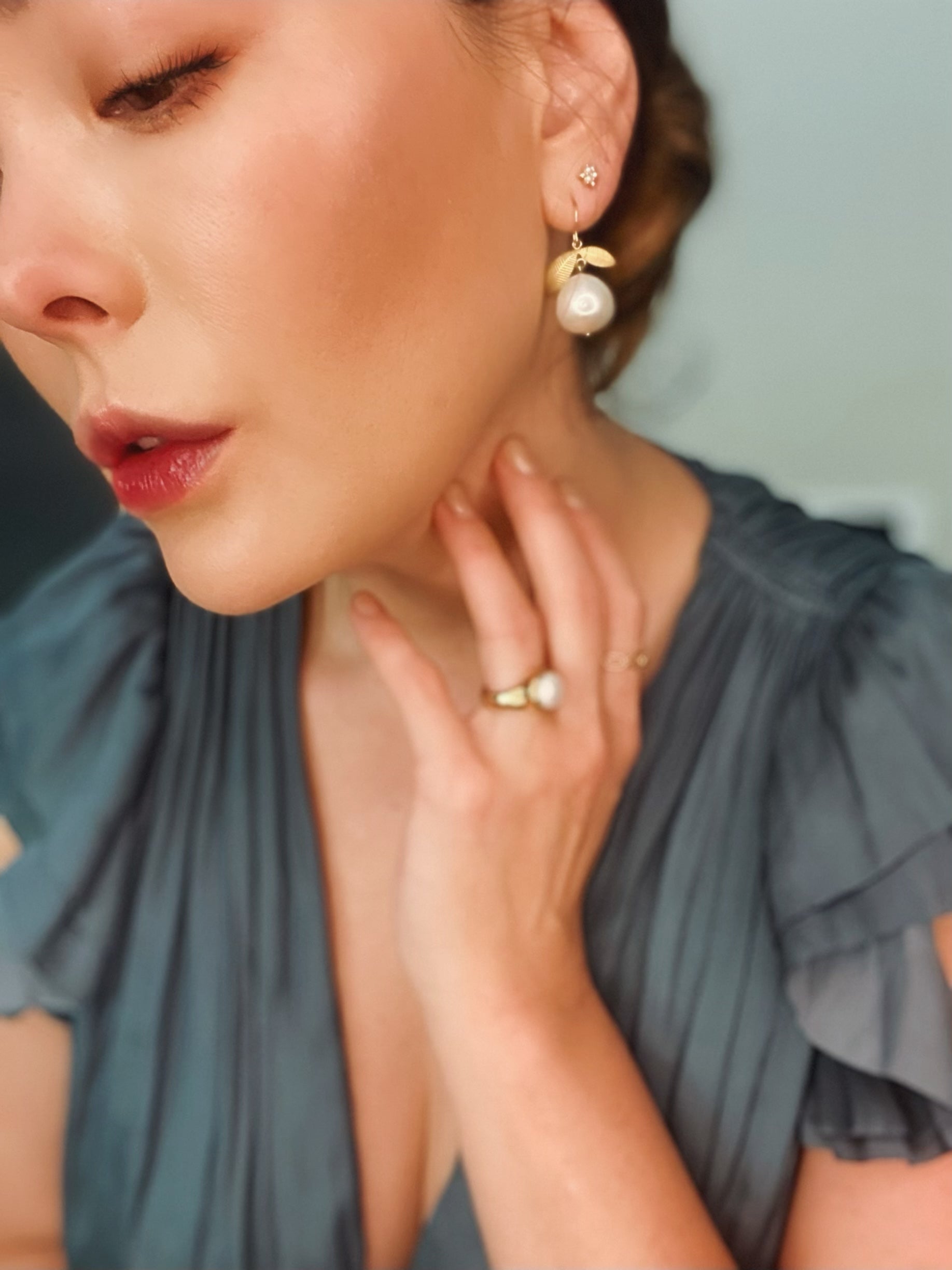 Making something old, new again
Or I'll pair the earrings my parents gave to me on my wedding day with tiny pearl studs from Jennie Kwon. 
I love wearing the pearl ring my grandmother wore everyday of her life with dainty modern pieces to make it all look fresh and vintage at the same time. 
Happy Women's History Month. I hope you find inspiration in all your days, and that luminous pearls of wisdom come to you in abundance.   

Love, 
Lindsay
"Do not stop thinking of life as an adventure. You have no security unless you can live bravely, excitingly, imaginatively; unless you can choose a challenge instead of competence." – Eleanor Roosevelt
SHOP LINDSAY PRICE: PEARLS OF WISDOM