Photography Micaela Rebelo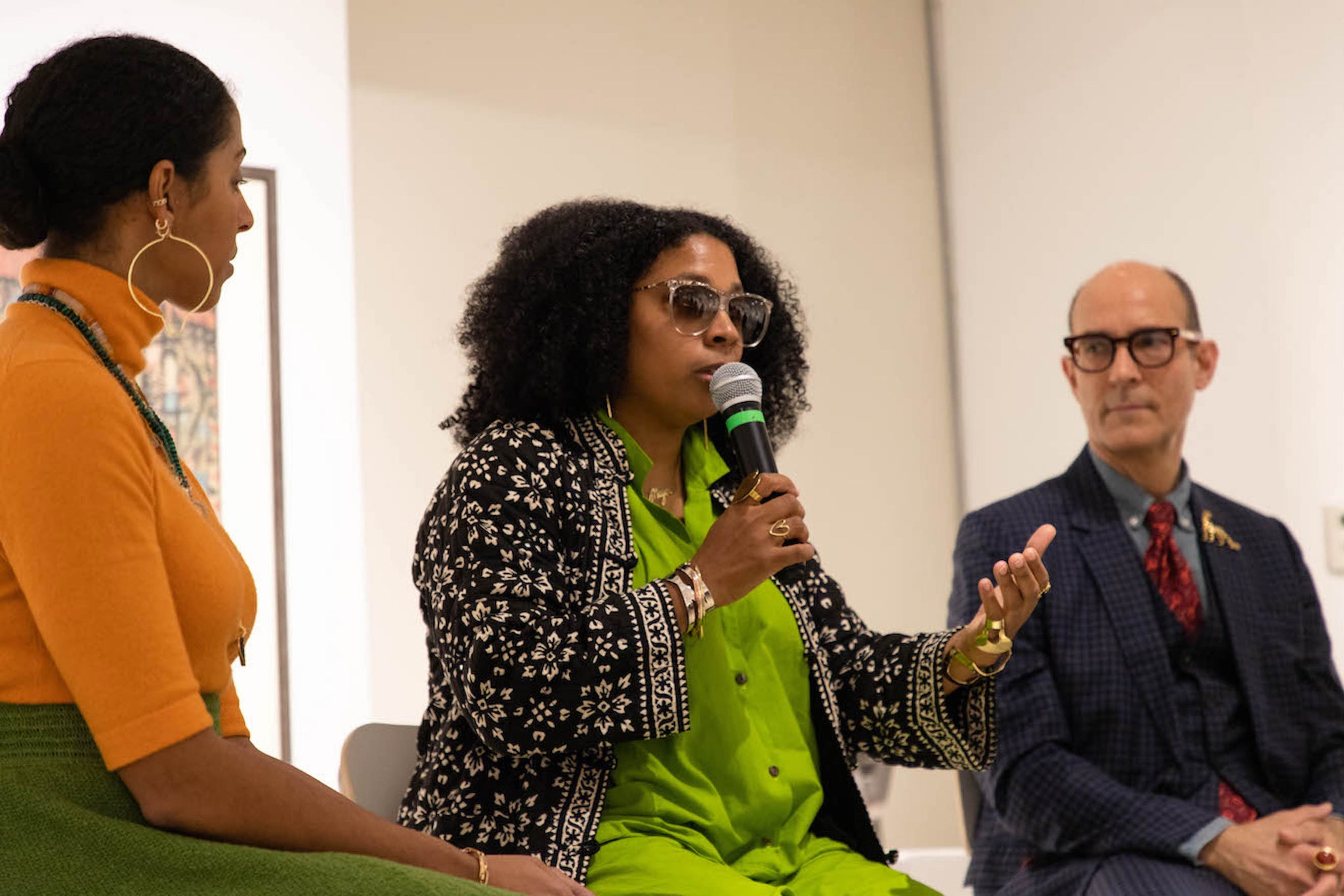 View Gallery
Back to Edit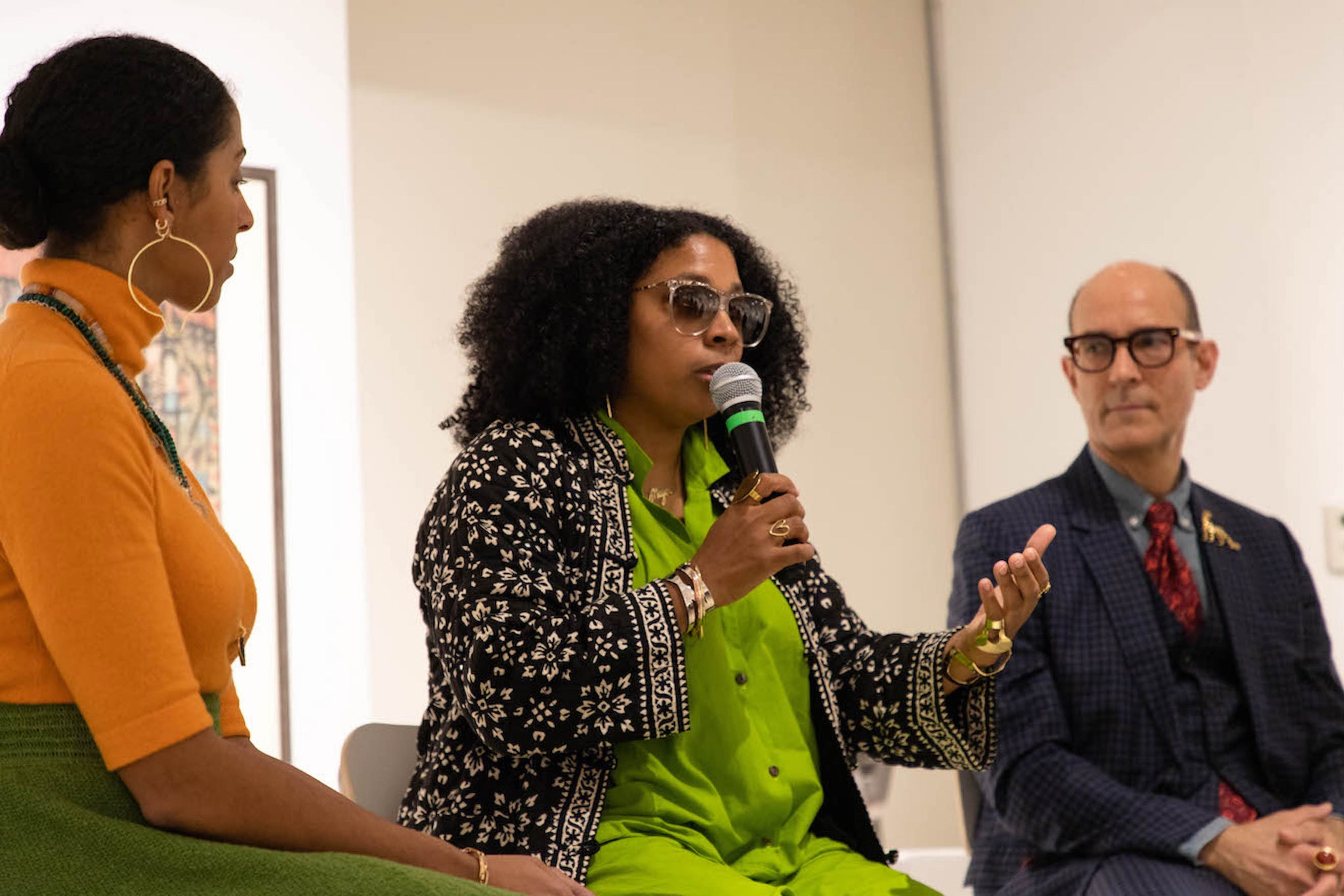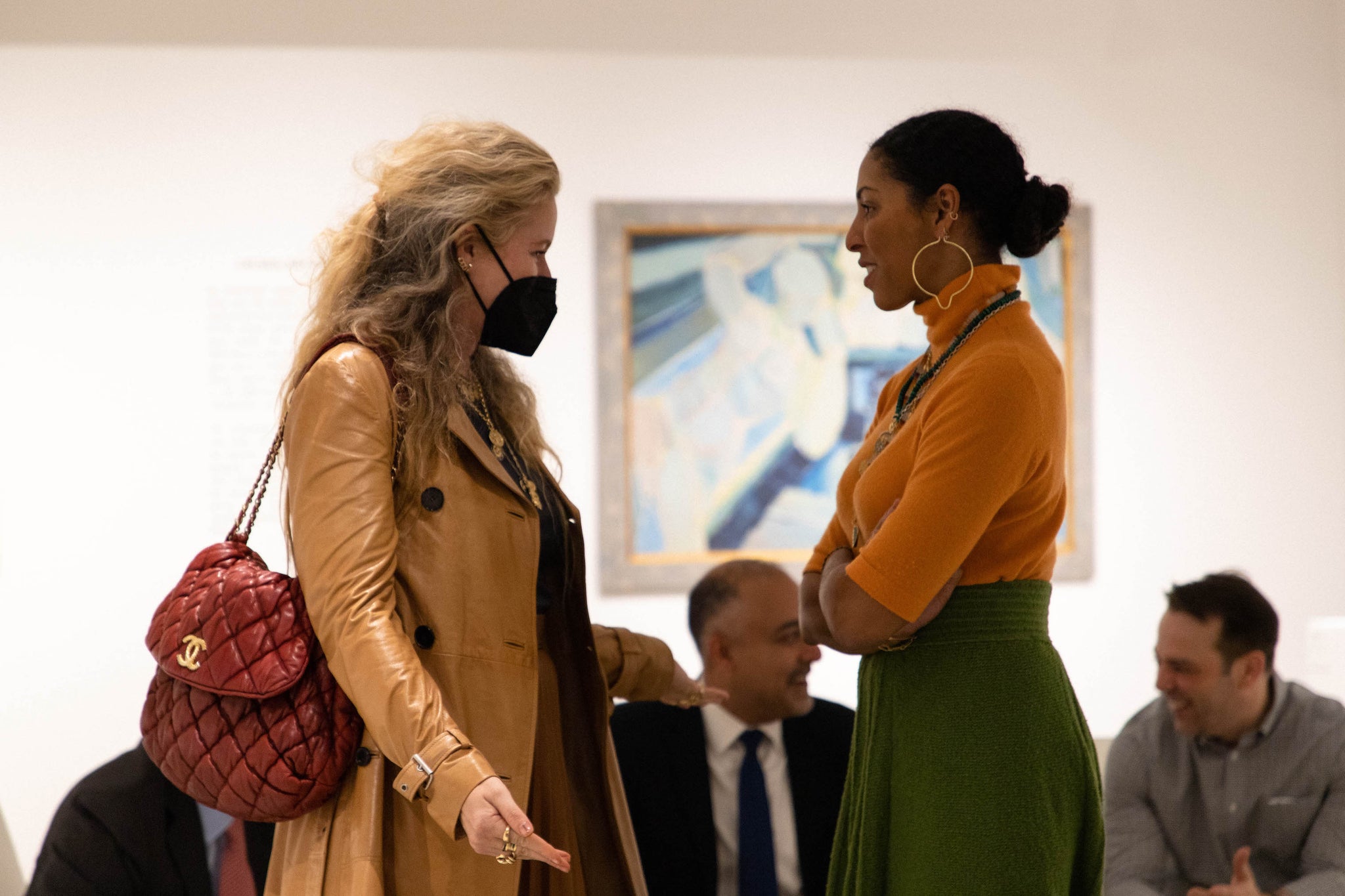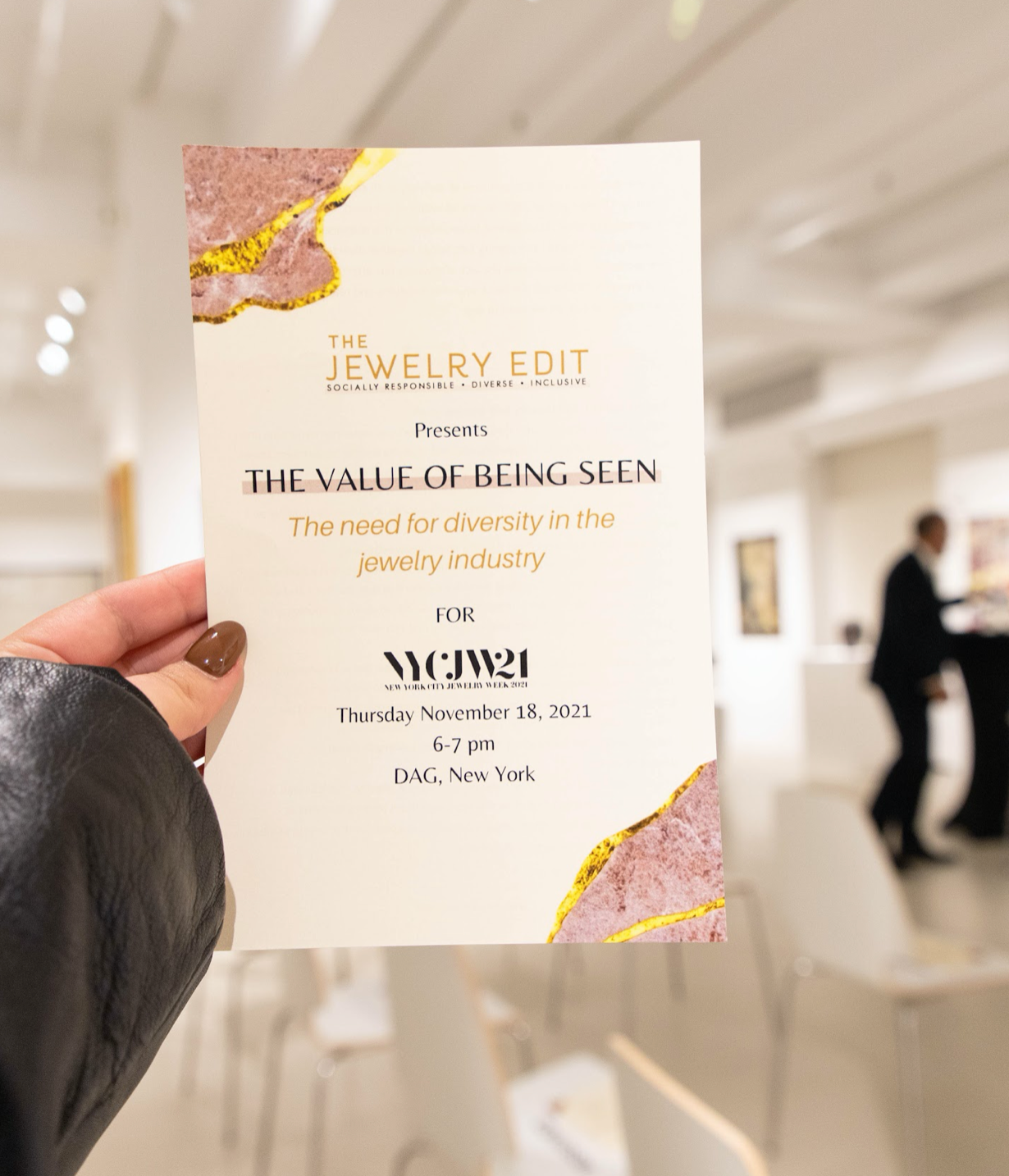 The venue: DAG Gallery
The need for Diversity in the jewelry industry
As part of NYC Jewelry Week, The Jewelry Edit hosted a sold-out diversity panel to discuss the very real fears and hurdles that exist for diverse designers in the jewelry industry. Held at DAG GALLERY and moderated by The Jewelry Edit founder Rosena Sammi, our three panelists included acclaimed designer Lorraine West, Women Jewelry Association's Diversity Committee chair Morgan Miller SVP and Sales Director of Sotheby's Luxury Division, Frank Everett.
The complete panel discussion can be viewed on YouTube
In conversation: Morgan, Lorraine, Frank and Rosena
During the discussion, Lorraine shared her experience around being suddenly recognized as a new black designer in June of 2020 — despite having been a creative leader in the business for more than 20 years. Her feelings ranged from feeling welcomed and seen by the opportunities that arose to a strong desire to be recognized as a designer rather than a Black designer. 
Lorraine, whose bold jewelry has been worn by single-name stars such as Beyonce and Zendaya, also touched on the level of perseverance that she needed to pull from to keep going in this business as a diverse designer, pointing out that an infinite level of drive shouldn't be required for a diverse designer to succeed.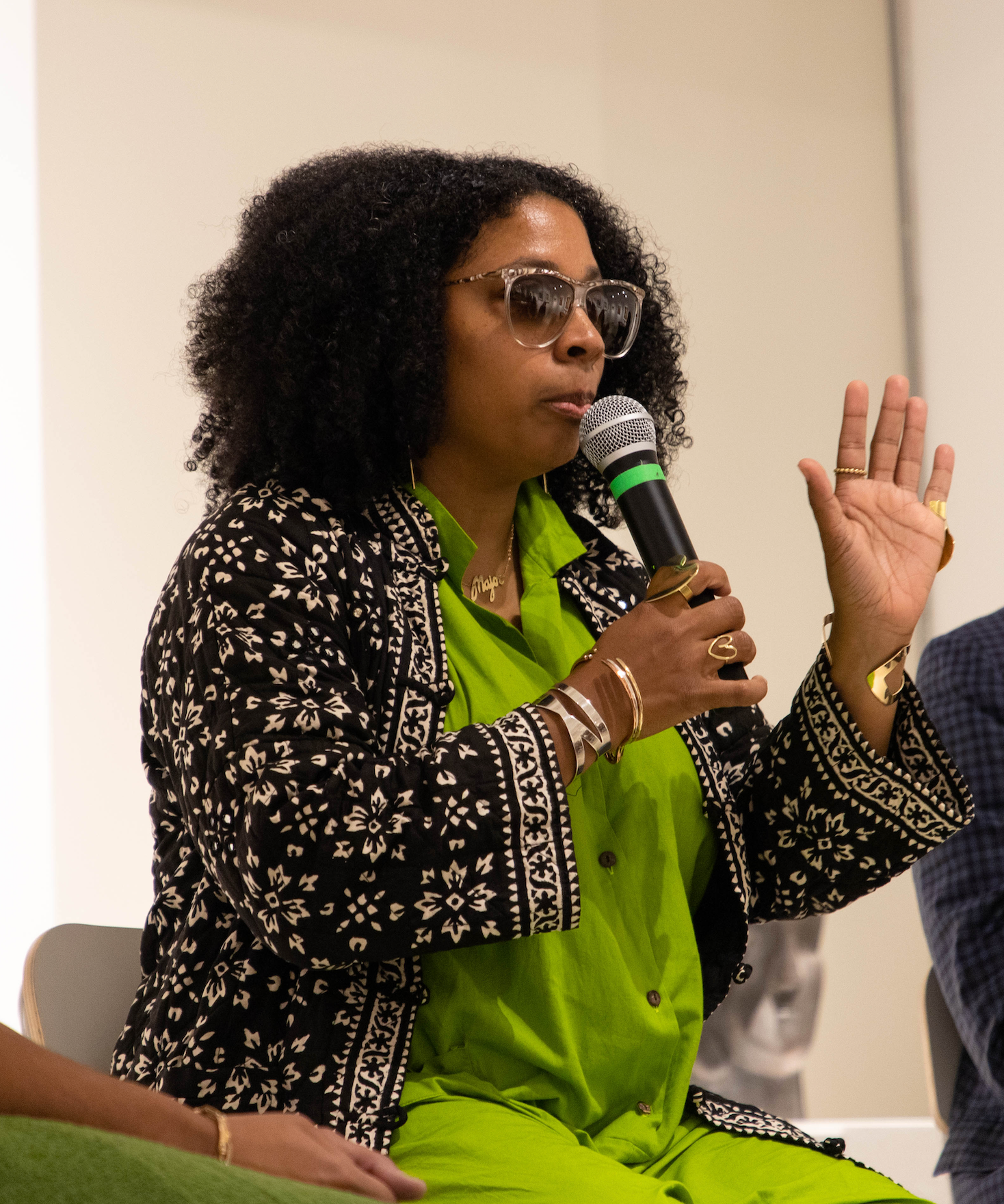 Lorraine shared a story from early in her career about her "sharp" jewelry
Morgan had a few "drop the mic" moments
Morgan shared her insight as a founding member of the Couture Diversity Action Council, emphasizing the resistance to change within the industry, even after 2020's social uprising. She articulated that the system around jewelry designers isn't designed to support diverse designers. Everything from trade organizations to visibility to existing programs are designed to benefit the status quo over diverse designers. 
Morgan also touched on the unintended consequences of June 2020, "There was a lot asked of us, a lot demanded of us … the very burden you wanted to avoid, was passed onto us," she said speaking of the emotional labor that was passed on to diverse designers as they were already working to carve out spaces for themselves in an environment that is often less than welcoming.
Designers and industry professionals enjoyed animated discussions
"There was a lot asked of us, a lot demanded of us … the very burden you wanted to avoid, was passed onto us,"
Frank approached the discussion from the importance of having allies in the industry and the recognition of how important mentorship has been in his own career. Frank has overseen some of the most significant jewelry sales in Sotheby's history, including working with Melanie Grant on the first selling exhibition of all Black fine jewelry designers at Sothebys.
Leveraging this breadth of experience he noted the need for heritage brands like Sotheby's to do more around diversity and inclusion, Frank labeled the current pace of change too slow. He also bluntly acknowledged that the fine jewelry industry is a closed club and one that's hard to break into. As he said, change only happens with a genuine desire to uplift others.
Frank regularly mentors young professionals
Rosena focused on The Jewelry Edit's mission to normalize transparent conversations around representation of diverse designers and the challenges they face. In her career as a designer in the industry, she'd never met a diverse jewelry buyer at any of the major department stores, which obviously impacts what ends up on the sales floor. "One of my big pushes for change is that change comes from the top. Until we see people of color in the C-suites, we're not going to see change."
"One of my big pushes for change is that change comes from the top. Until we see people of color in the C-suites, we're not going to see change."
The discussion continued long after the panel ended