LAYERING YOUR NECKLACES
Mother's Day is a time to celebrate all the Moms in your life. All the women who add layers of love, joy and texture to make life so special. So why not pair that with some of our favorite layering necklaces. Stack your life with wonderful women and wonderful jewelry!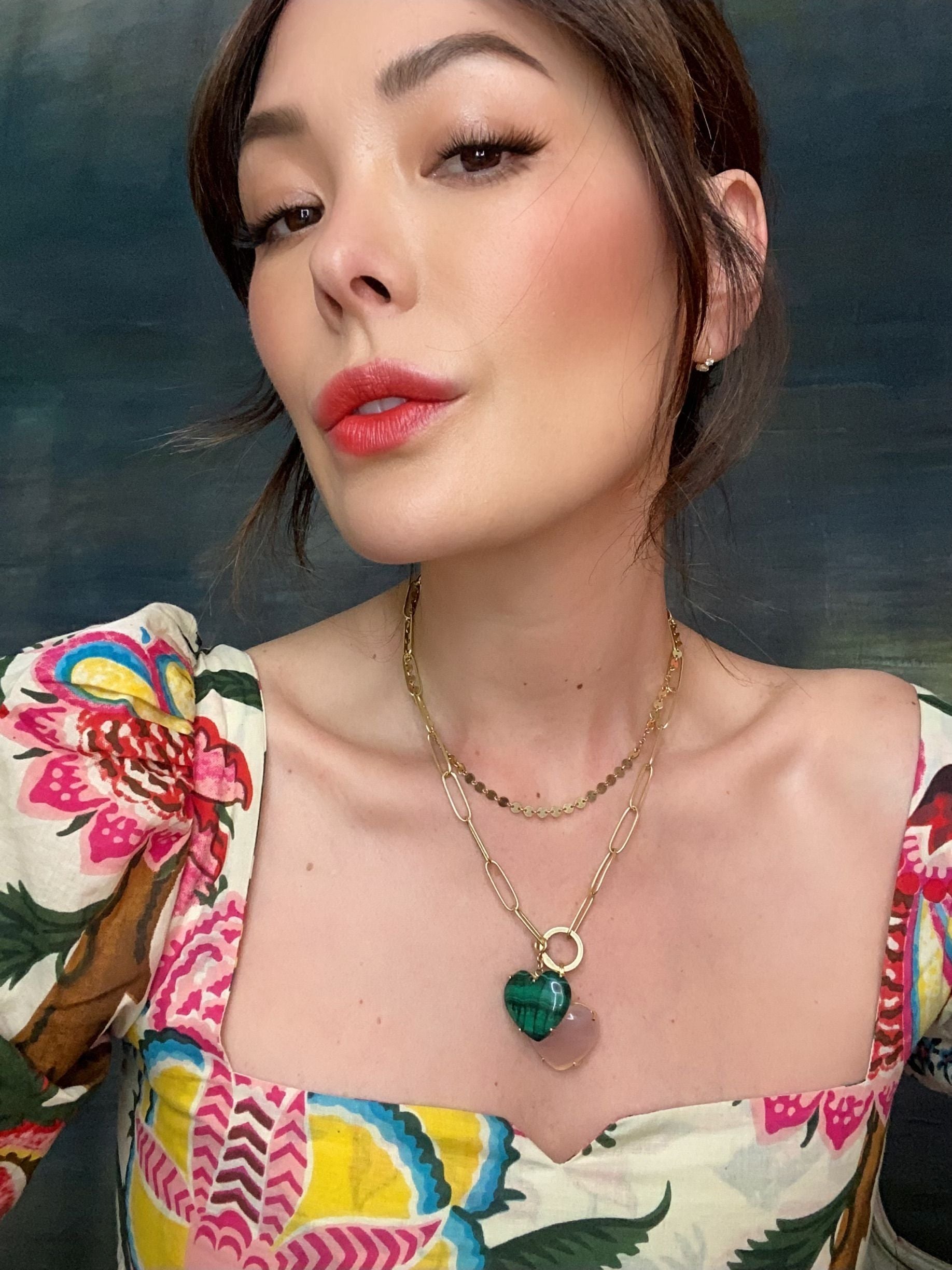 The Statement
Starting with a statement necklace can help you to create a focal point to build around. A statement necklace can be a chunky chain, a bold pendant, or a colorful beaded necklace. Once you have your statement piece, you can add other necklaces that complement it without overwhelming it.
My favorite statement is one of my own pendants from my collection STORY--of course! Pictured here I'm wearing my Malachite Heart on the Diamond Charm Chain by Jenna Blake.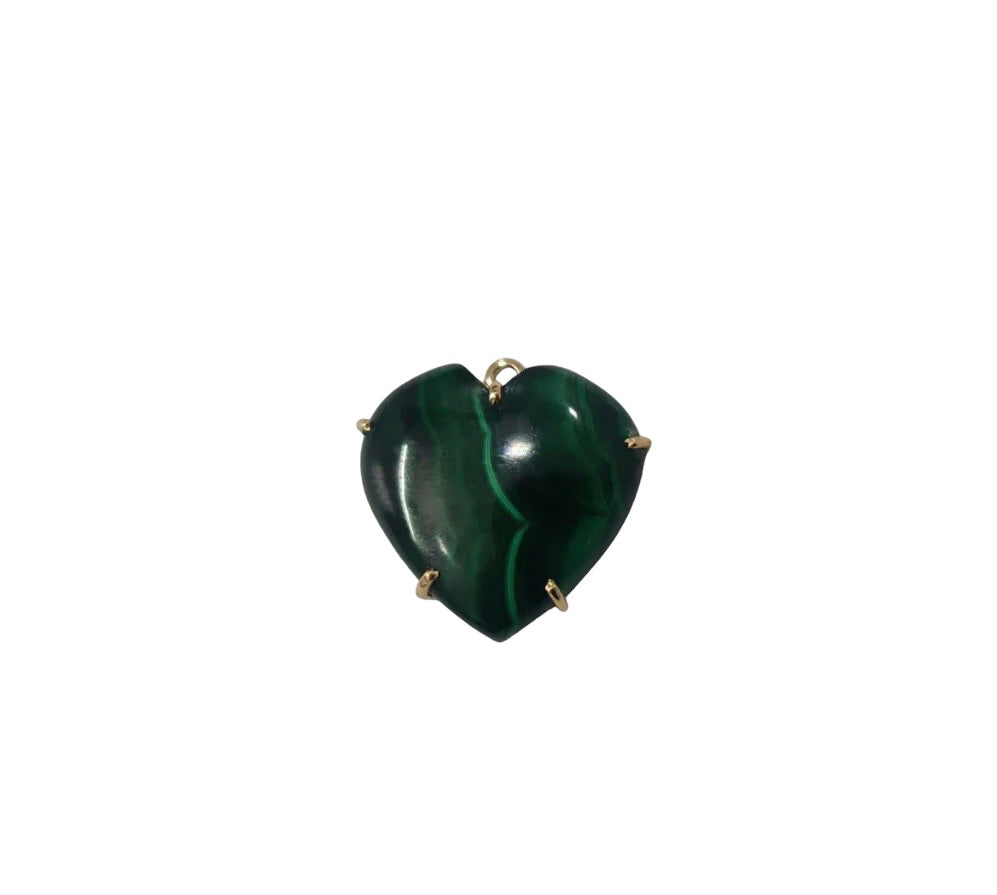 Malachite Heart Pendant
Lindsay Price
The Malachite Heart Charm by Lindsay Price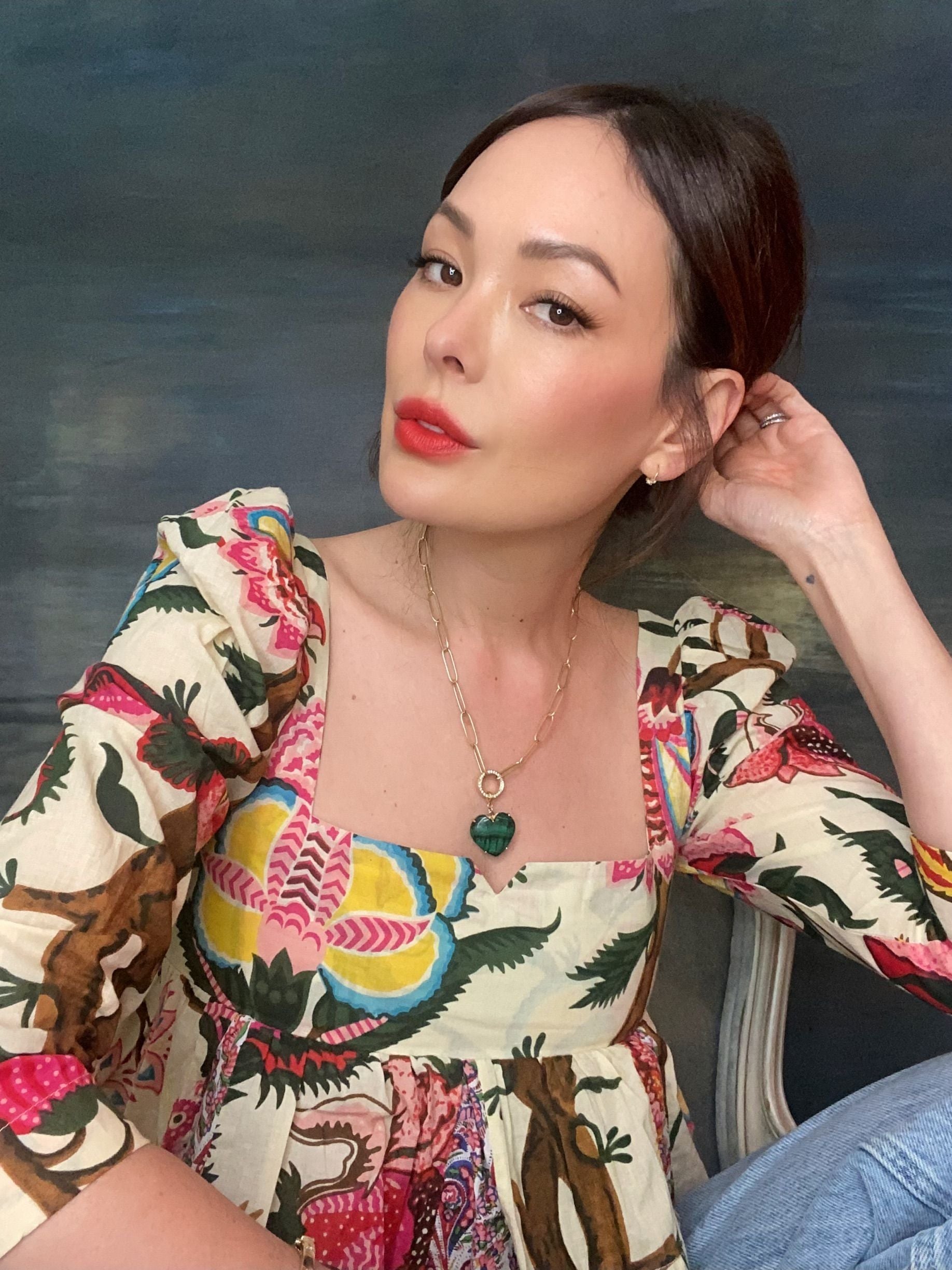 The Diamond Charm Chain by Jenna Blake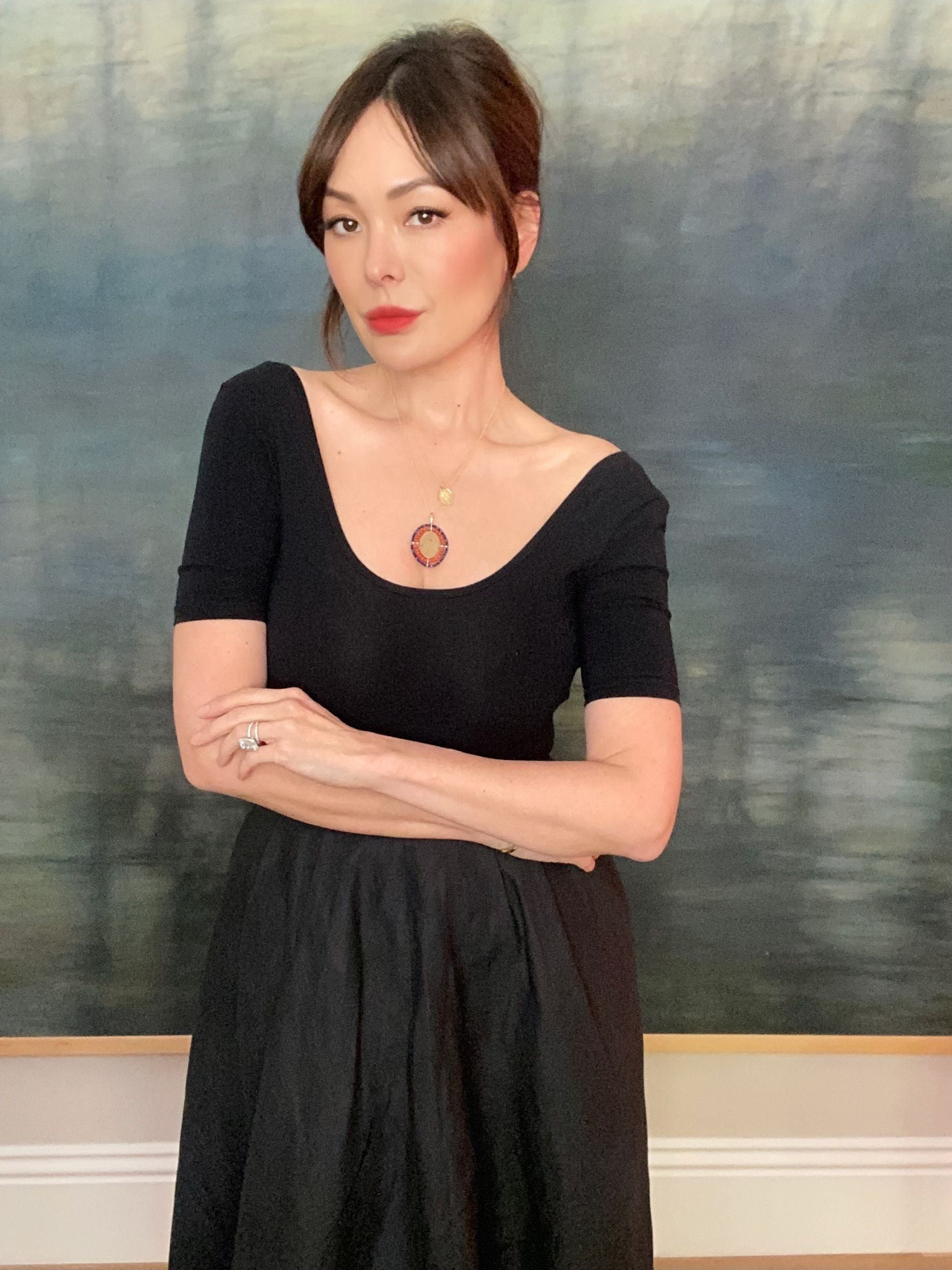 MAKE IT PERSONAL
It's not just a look, you're also telling the world something about yourself. My Ellipse pendant mirrors the path of the planet around the sun, representing the notion of the passage of time. I paired it here with a Sagittarius Necklace by Talon, my own star sign. This necklace stack represents how the planet and the stars are always guiding me.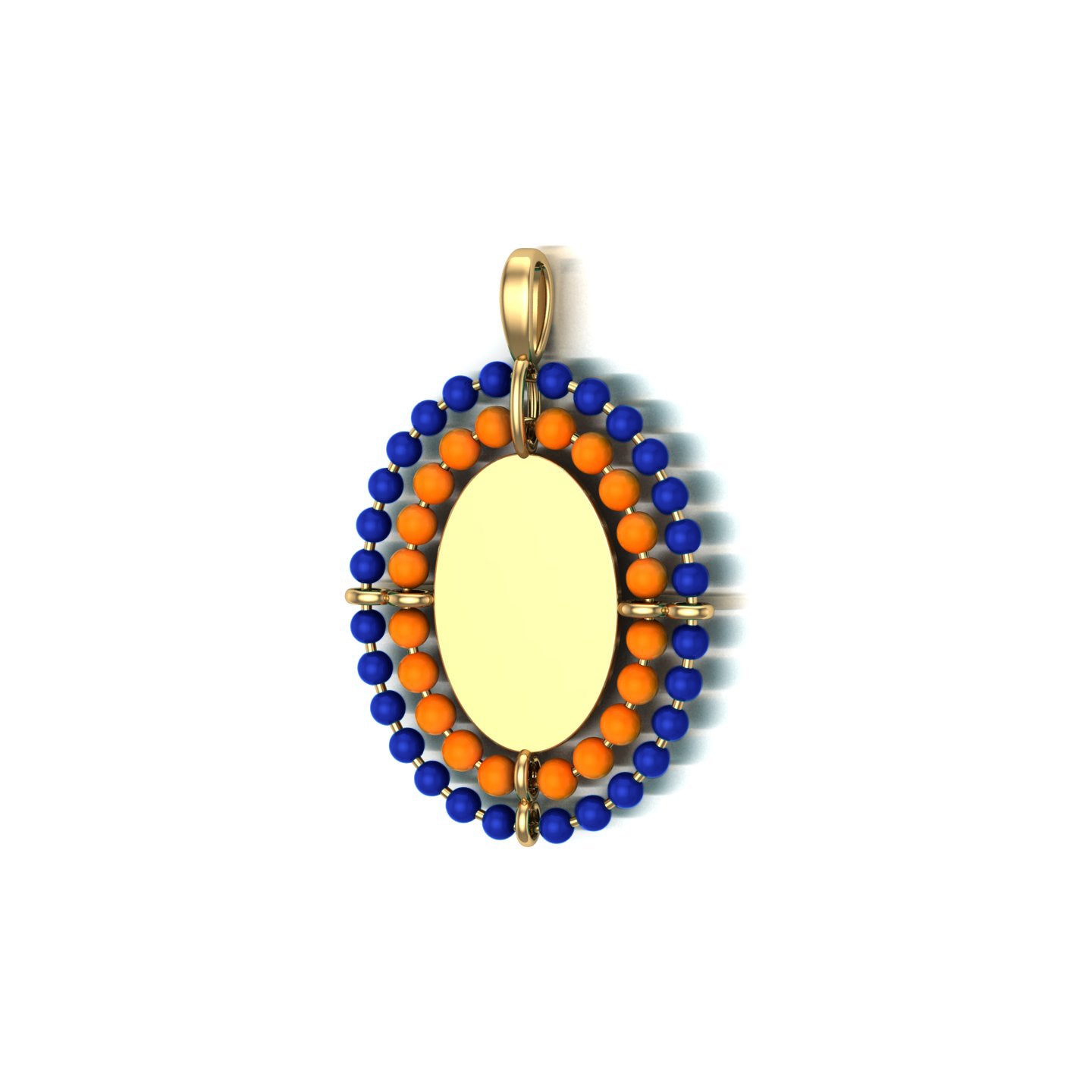 The Ellipse Pendant
Lindsay Price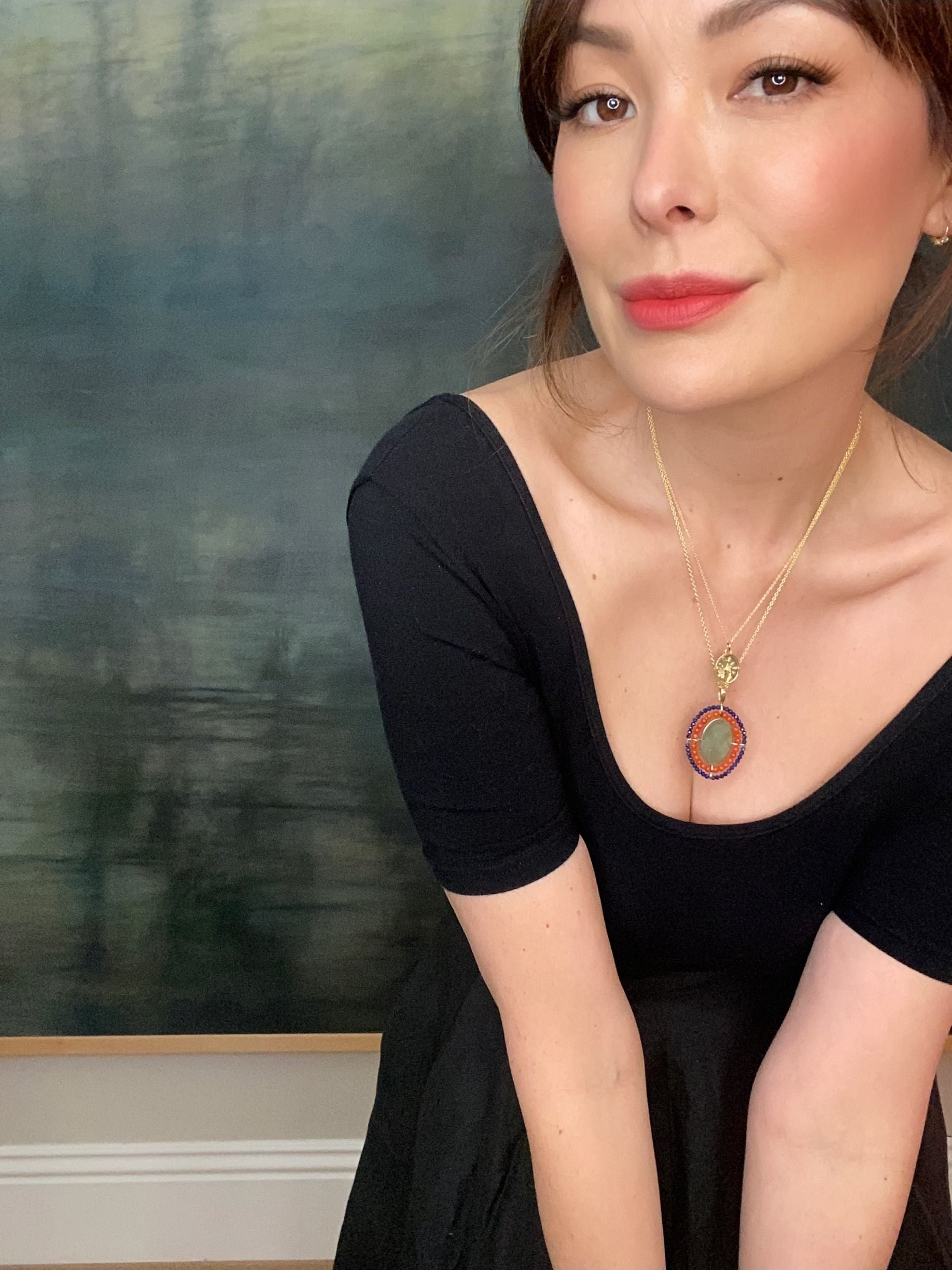 Zodiac Pendant Necklace by Talon
The Ellipse Pendant by Lindsay Price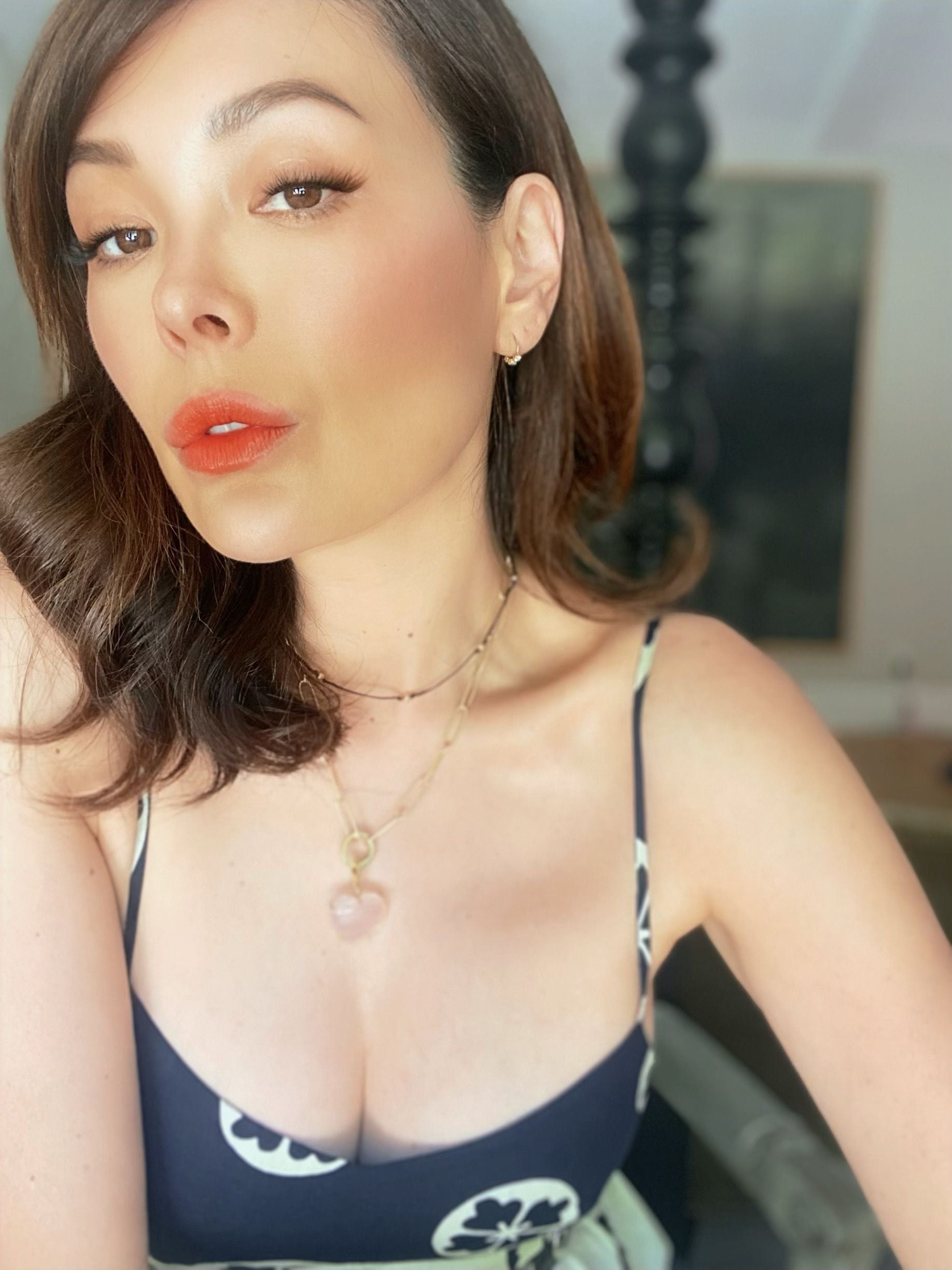 mix and match textures
Mixing and matching textures can add interest and depth to your layered necklaces. You can combine a smooth chain with a textured pendant or a beaded necklace with a shiny chain. The trick to layering necklaces is to have the right amount of texture and interest in your necklace stack.
Here I paired my Rose Quartz Pendant on a chunky chain with the Mar Choker, by Mara Scalise. It's a simple and timeless black cord necklace featuring Mara's gold bead "protection charms".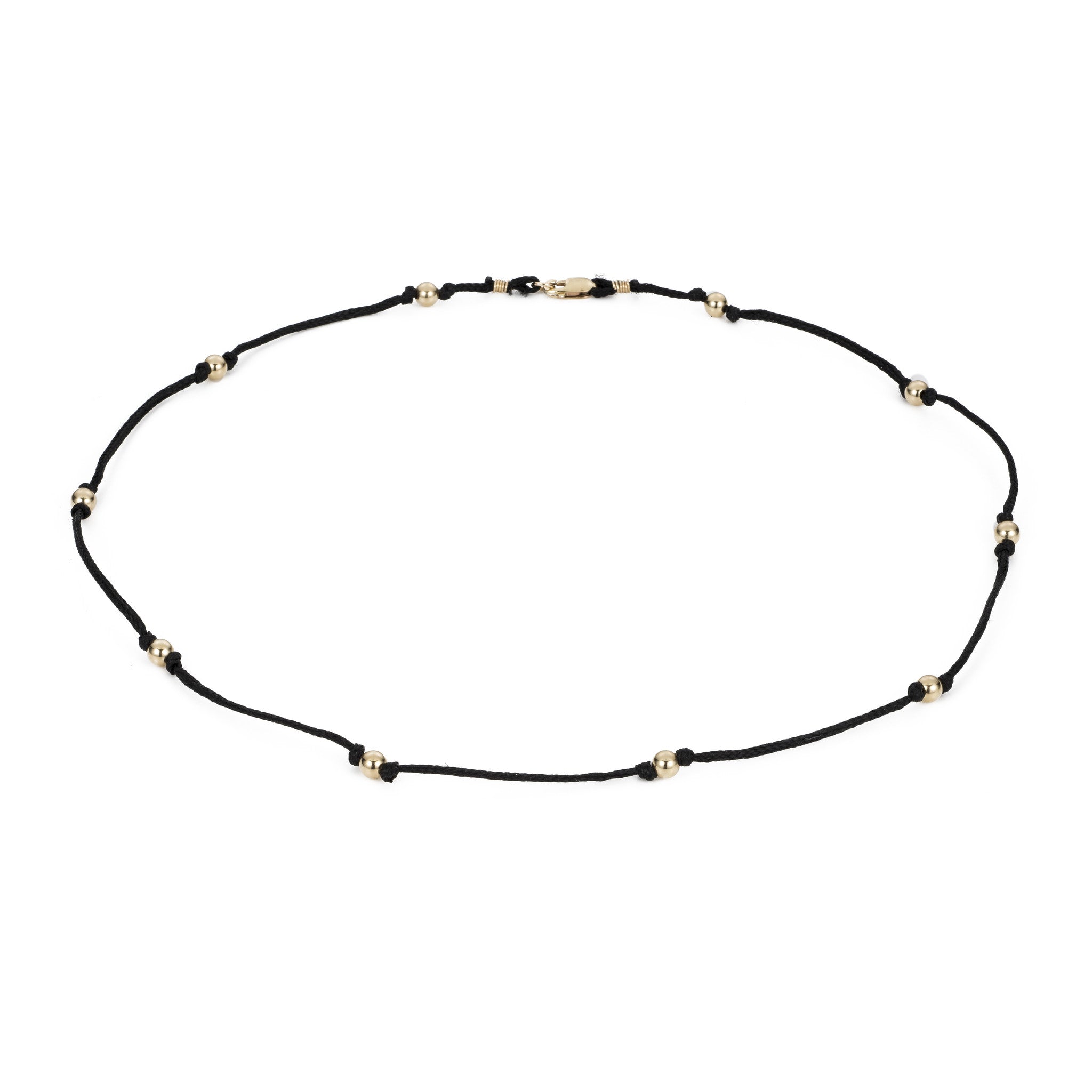 Mar Choker
Mara Scalise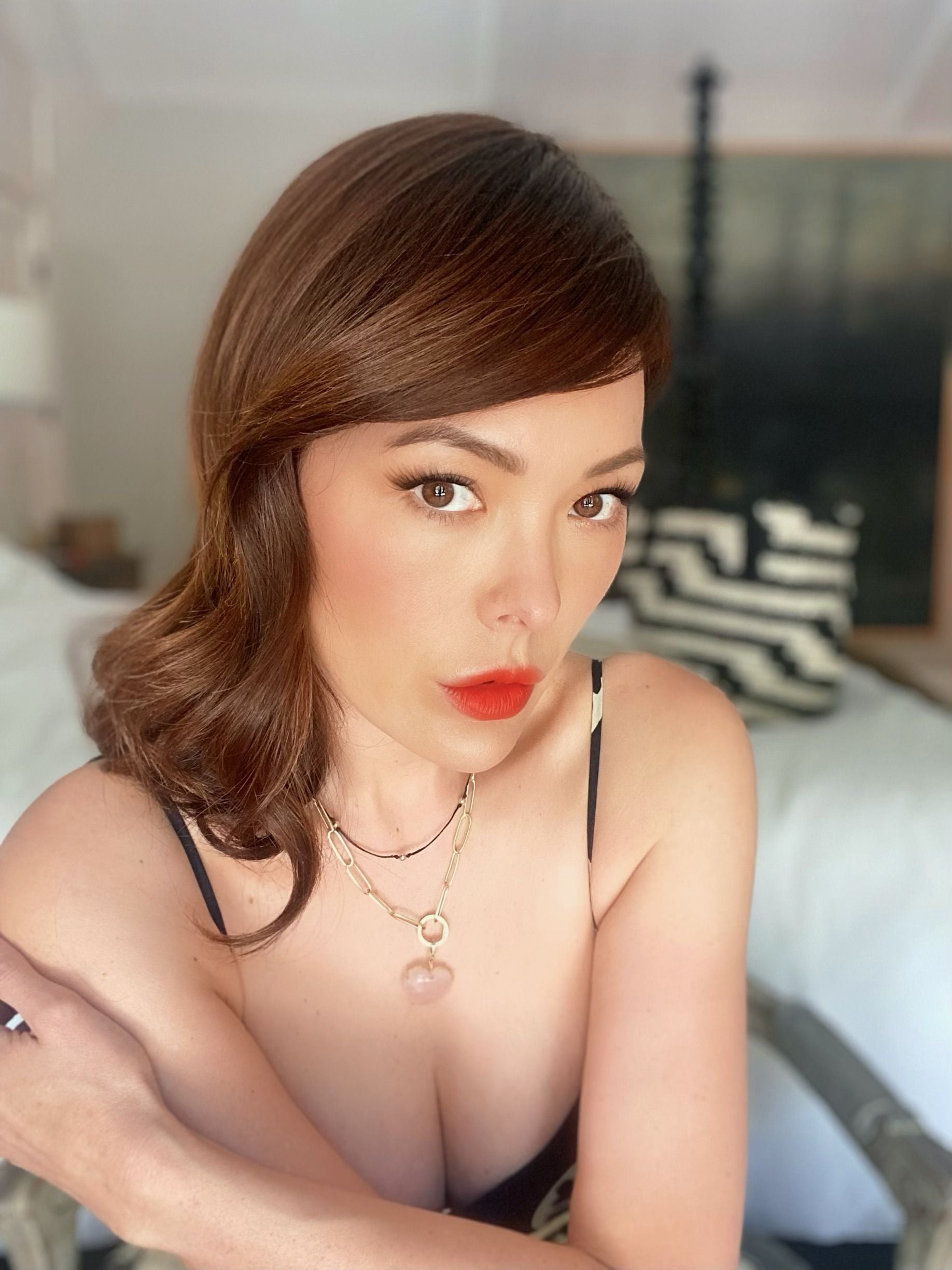 The Mar Choker by Mara Scalise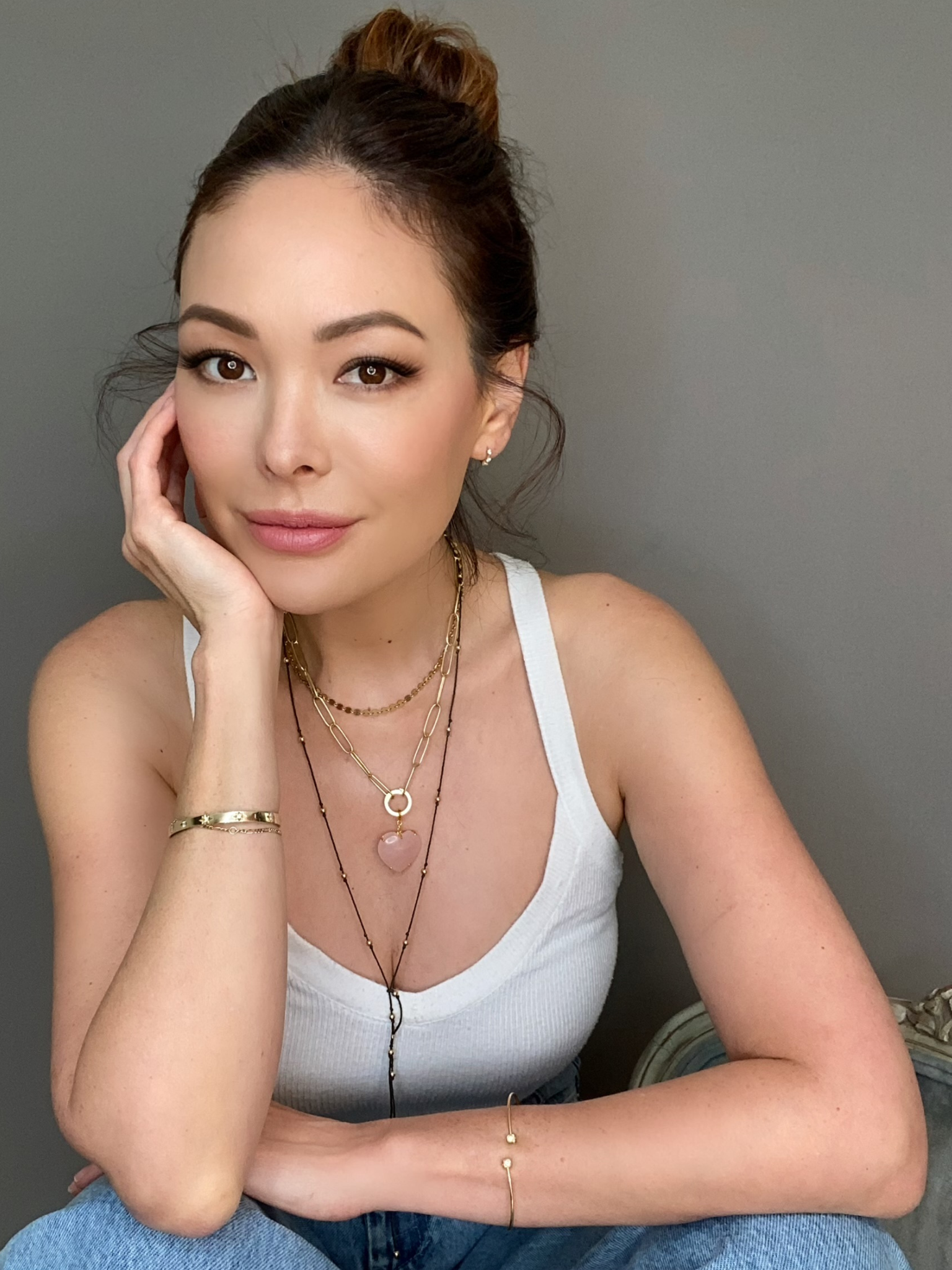 The Mar Necklace by Mara Scalise
find a heroine
Everybody needs a heroine! The key is to find that one "heroine" necklace that remains a part of your everyday jewelry wardrobe. A piece that you can wear alone or add and mix up in a million different ways. A necklace that can take you from the golf course to a cocktail party!
For me, it's the Diamond Charm Chain by Jenna Blake. A forever investment piece.
Diamond Charm Chain
Jenna Blake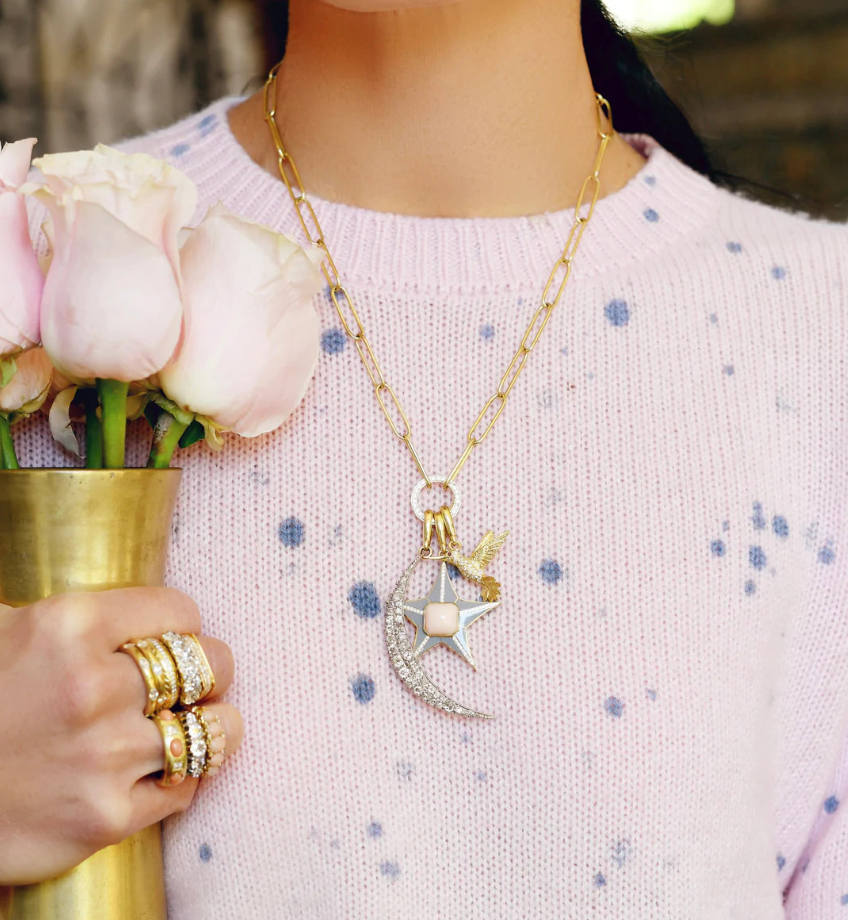 The Diamond Charm Chain by Jenna Blake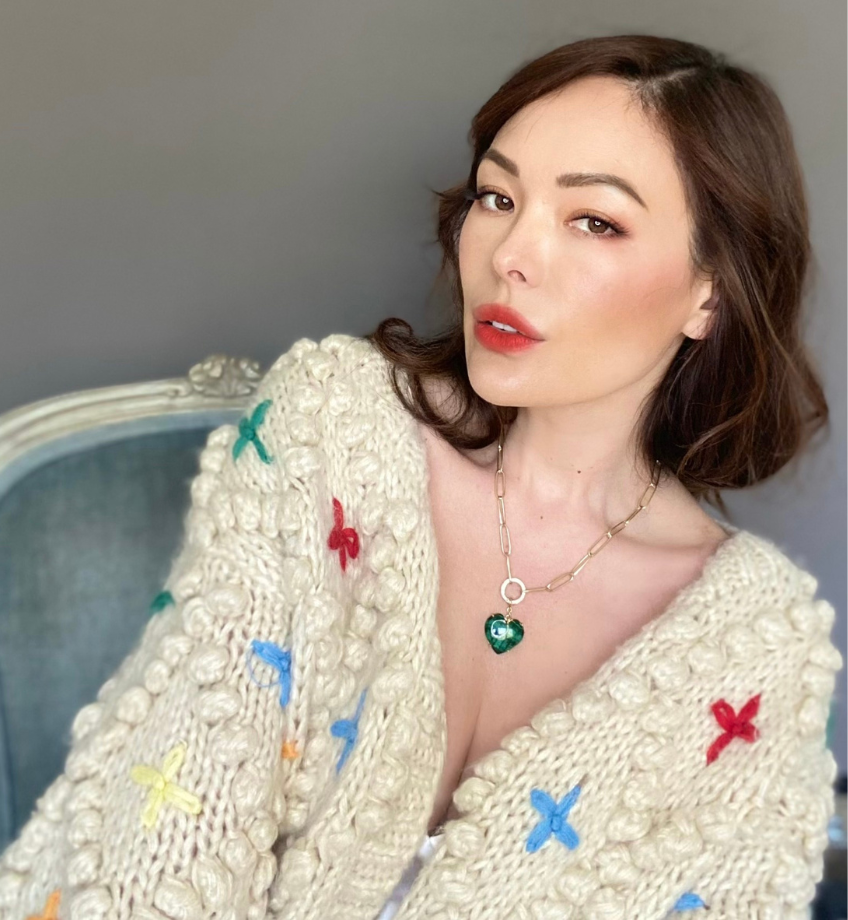 The Malachite Heart by Lindsay Price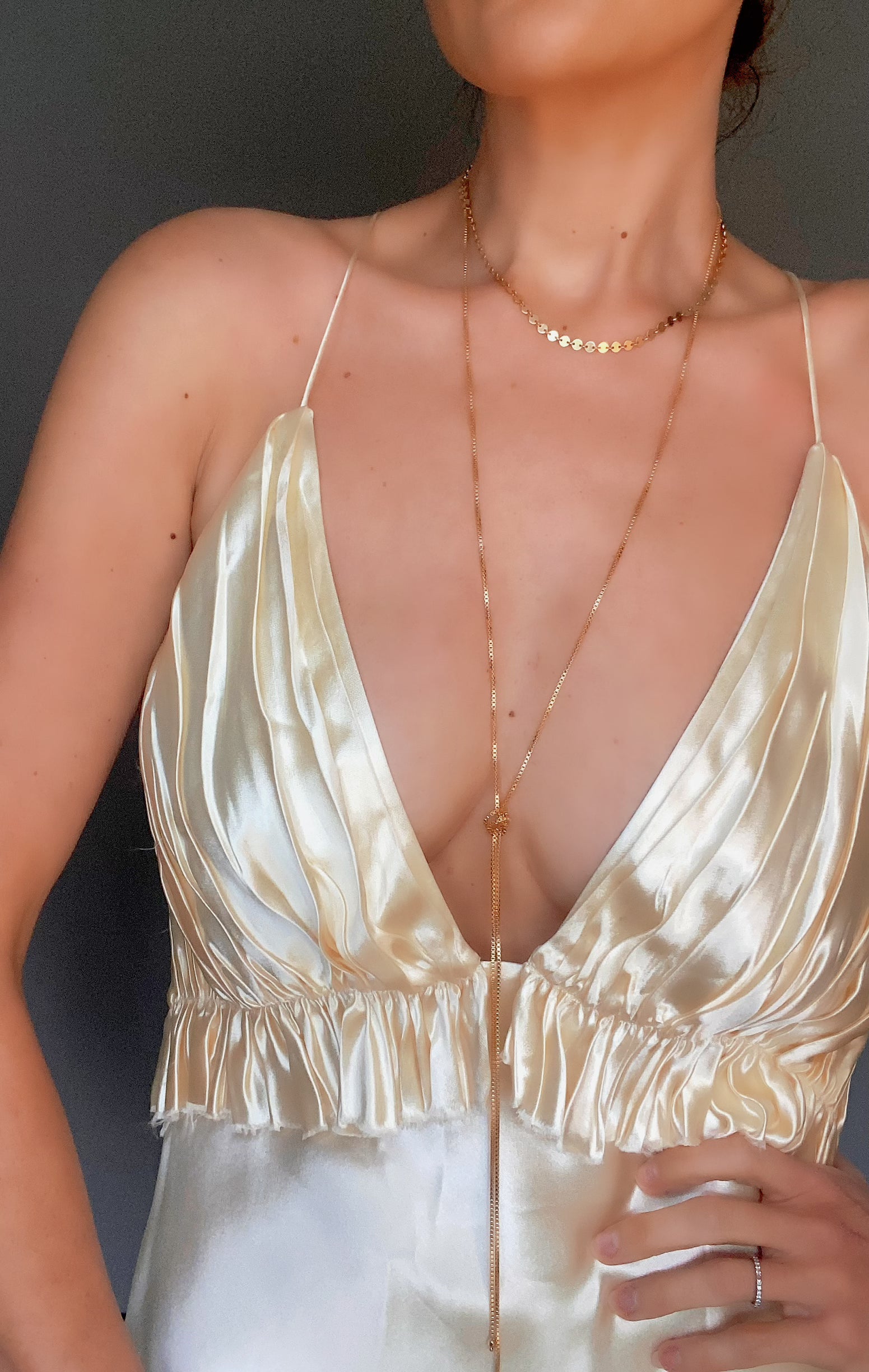 Vary The Length
Varying the length of each piece will help you to create a visually appealing look that adds depth and dimension to your necklace stack. It also allows you to draw the eye to wherever you want to focus it!
Here is my favorite date night look. I paired the Disc Choker, which catches the light in the best way, with the Knotted Paris Choker, both by Mara Scalise.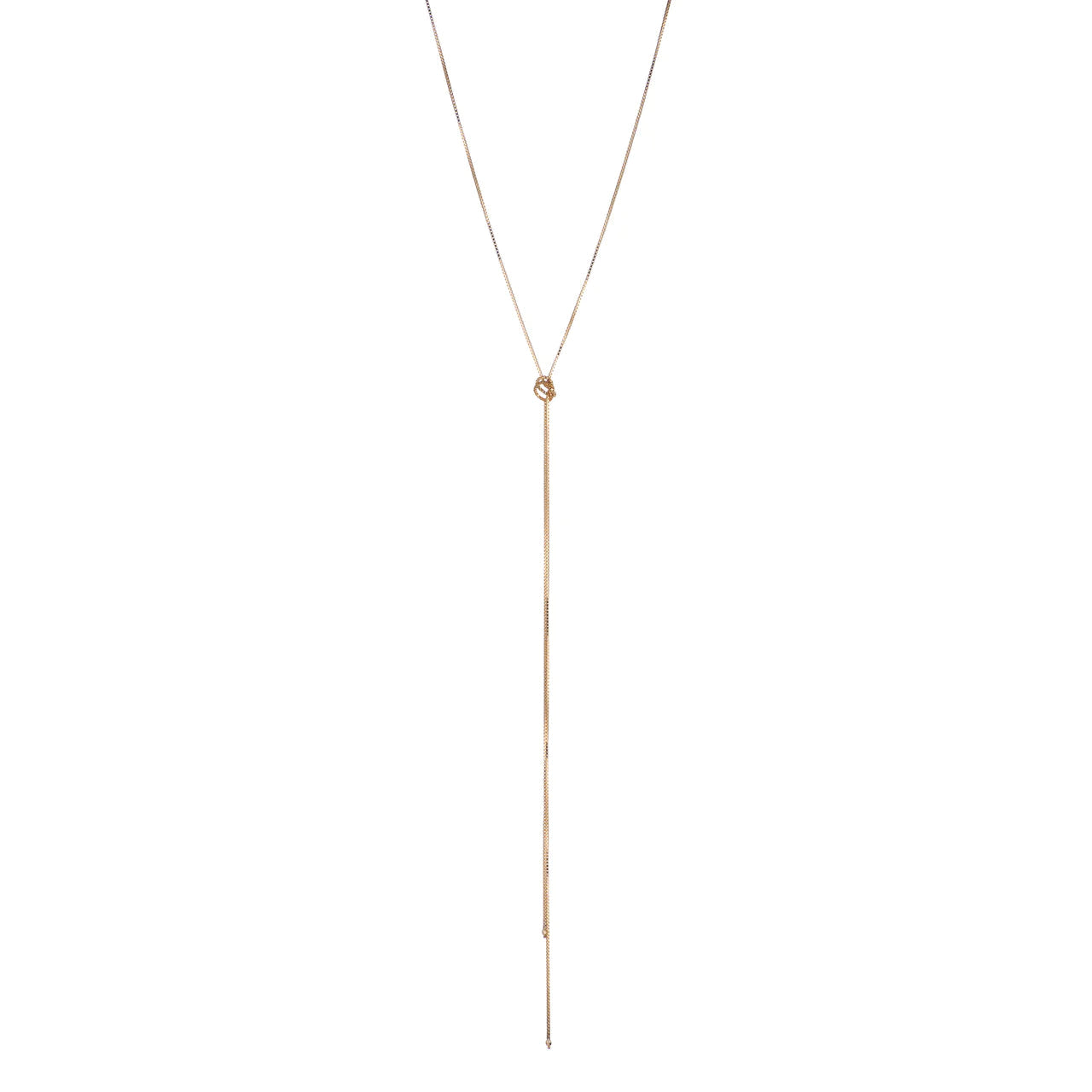 Knotted Paris Chain Necklace
Mara Scalise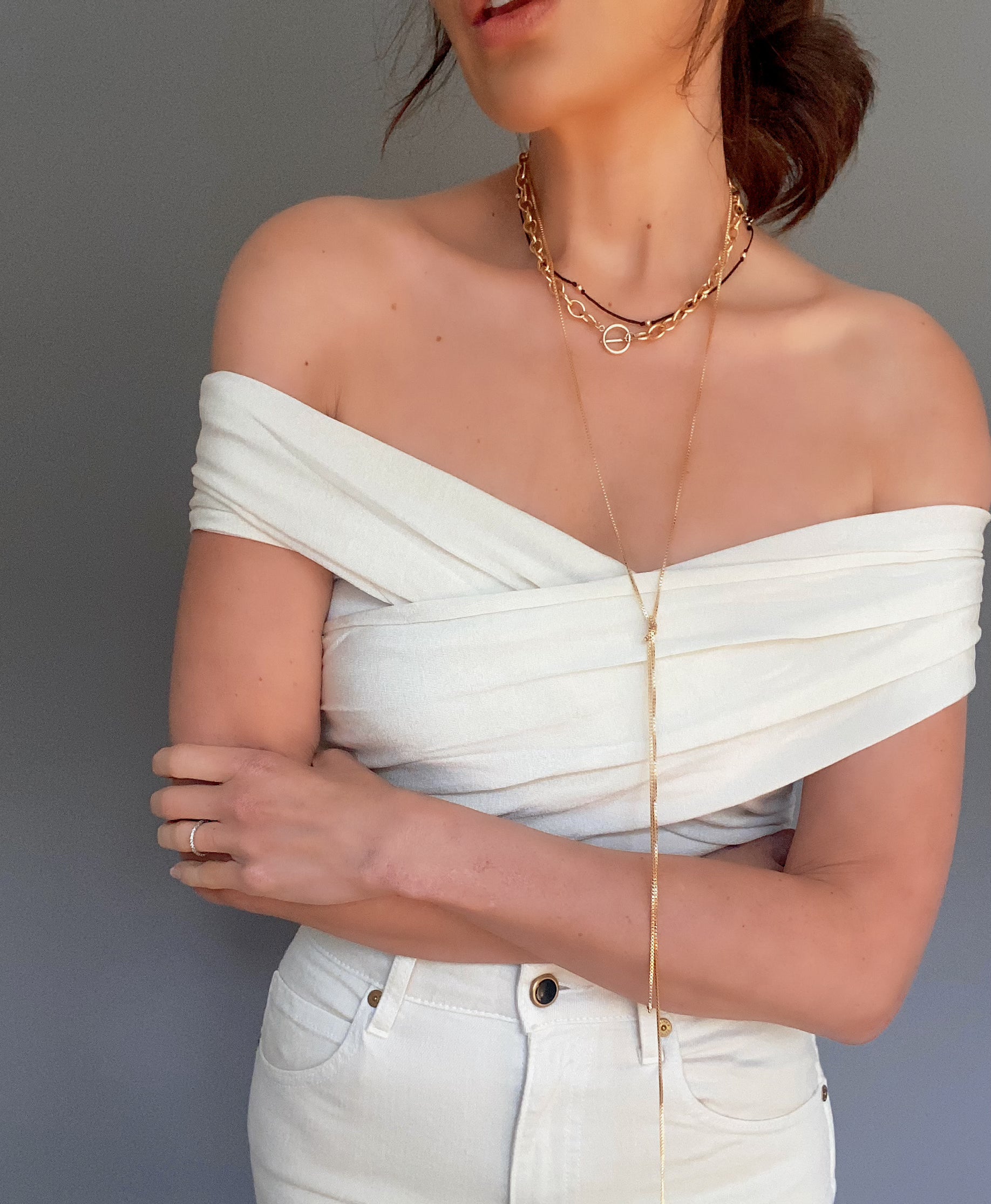 The Mar Choker and Chunky Chain by Mara Scalise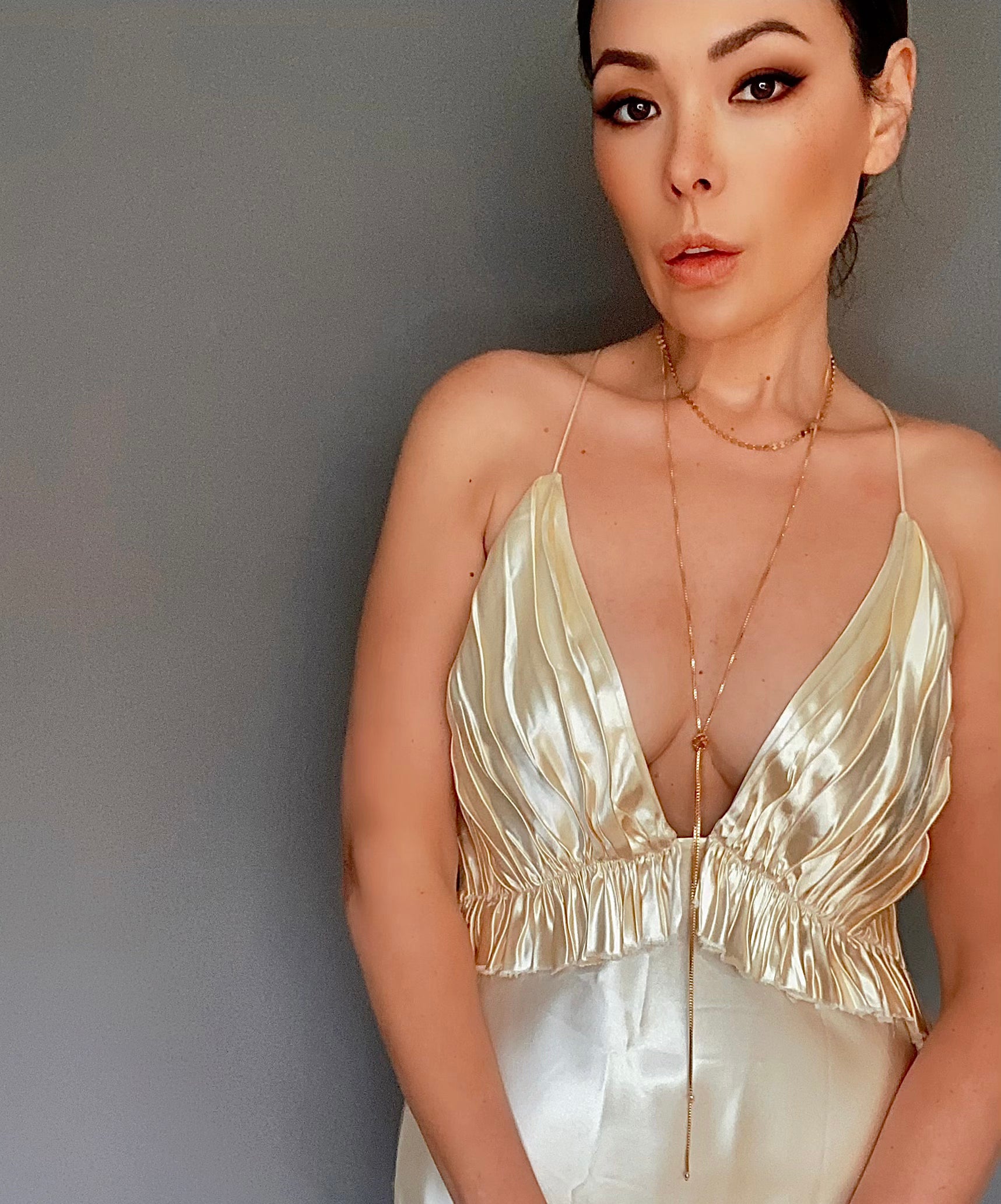 Disc Choker by Mara Scalise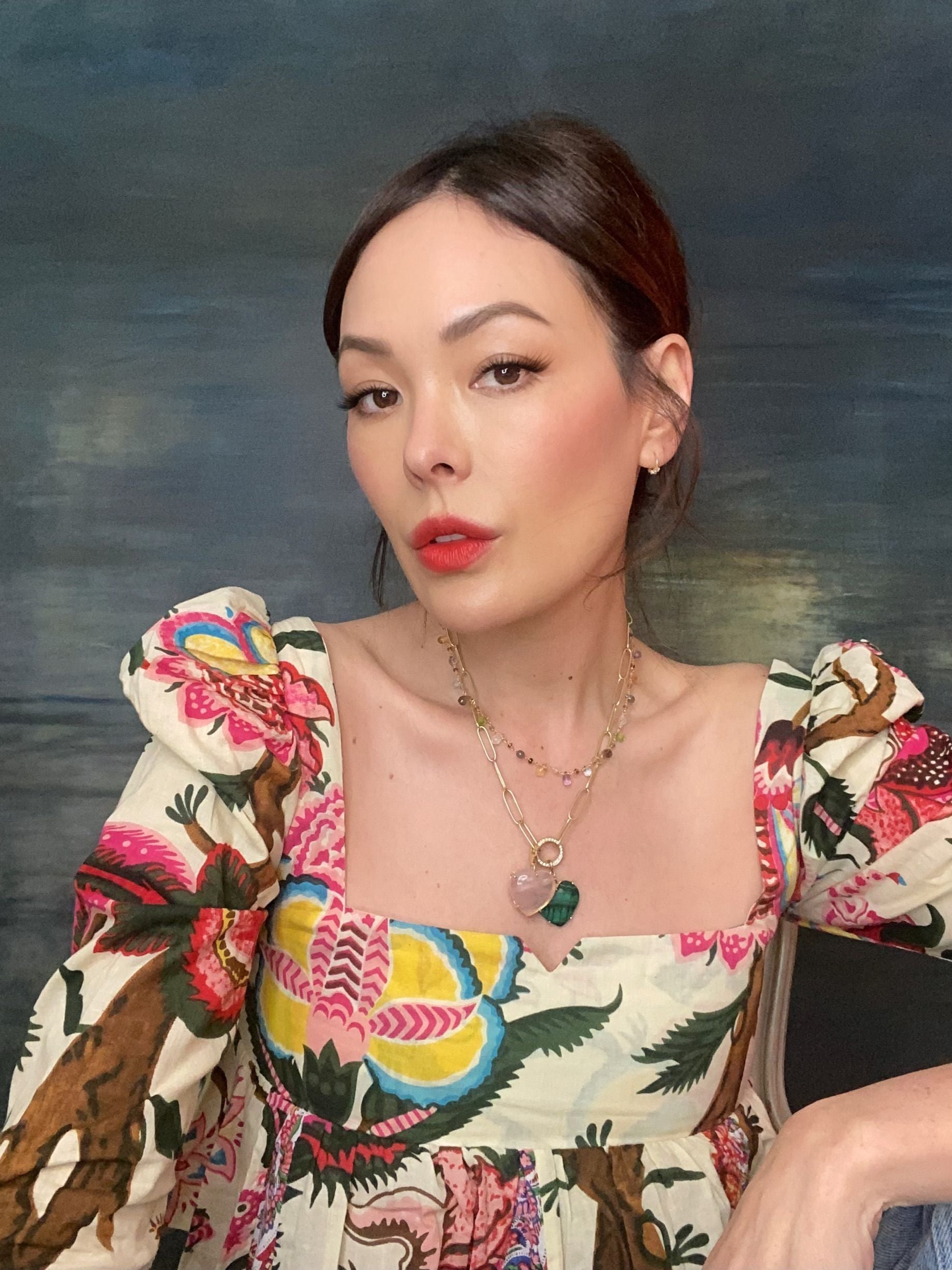 Experiment
Just like life, you should never be afraid to experiment, take risks and have fun. Especially with your jewelry. You can try different combinations of necklaces and see what works best for you.
Here I layered in the Wildflower Choker by Amelia Rose for the perfect pop of color with their vibrant semi-precious gemstones.
So this Mother's Day pull out your jewelry box, take a look at what you have and what you may want to add. Start layering with love.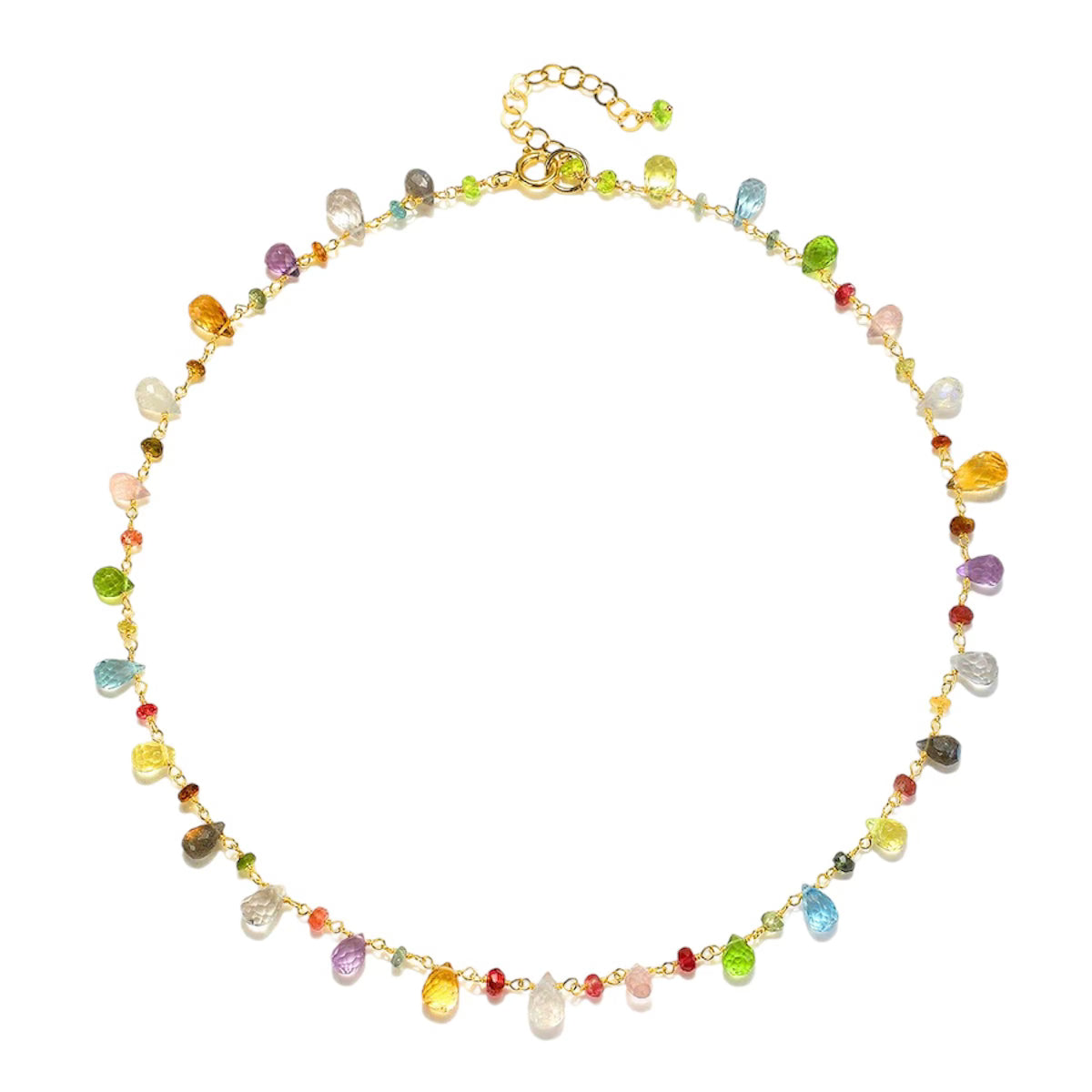 Wildflower Choker
Amelia Rose
SHOP Lindsay's Guide to Necklace Stacking