FROM THE HEART
No one knows romance like Lindsay Price. Known for her romantic style and big heart, we have her favorite gifts for Valentine's Day that will make anyone's heart skip a beat.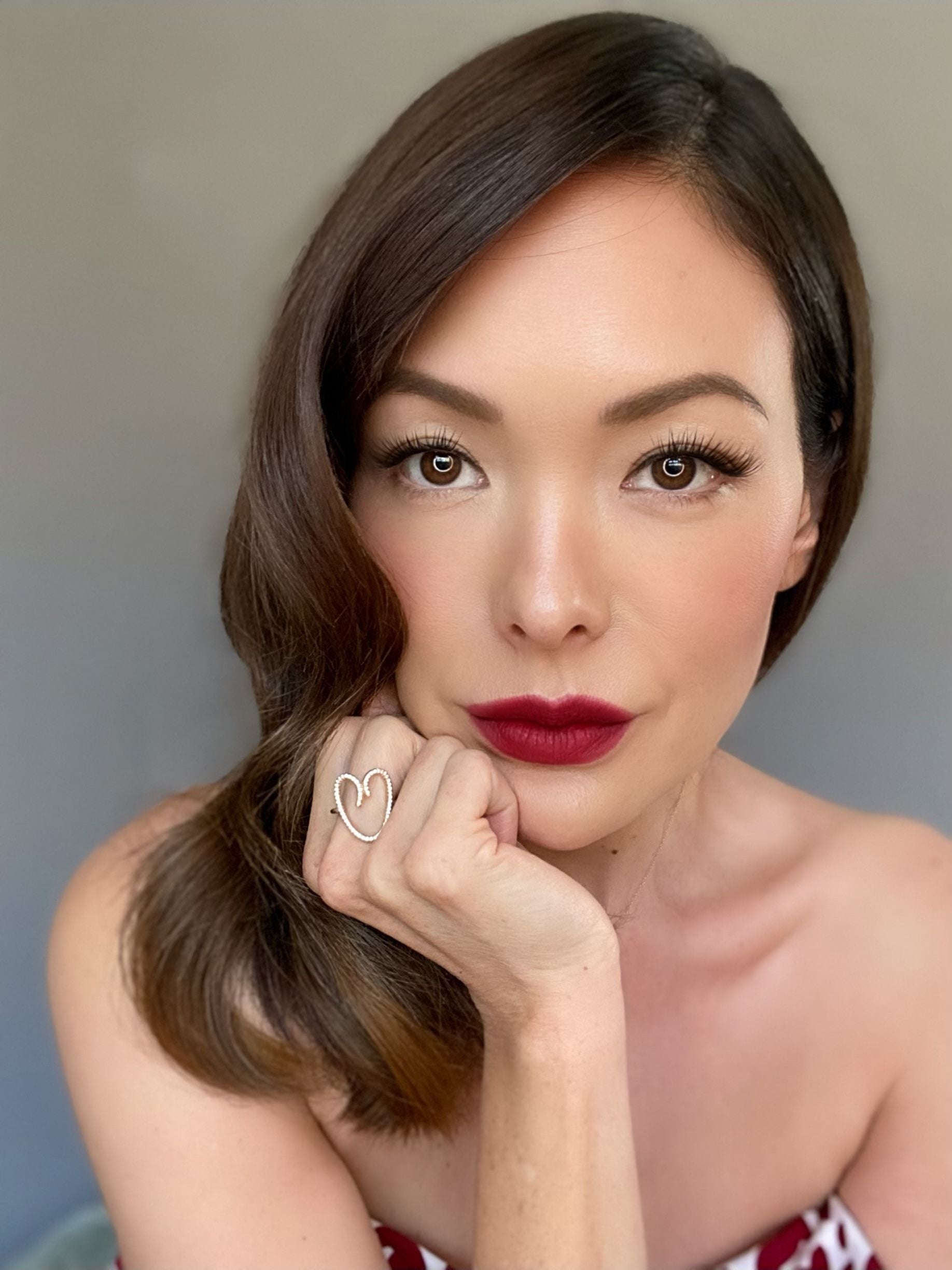 Hello! Over here for your valentine!
This is what I dream of getting for Valentine's Day. I love this Lorraine West Open Heart Ring. An organically shaped diamond heart that sits beautifully on the finger and catches everyones eye. It's elegant and graceful in design. Moreover, it was designed as a daily reminder to pour love into oneself in order to have an overflow of love to give and share with others.  As a busy mom and devoted wife, I love a wearable daily reminder to just let it all flow, and of of how much I am loved.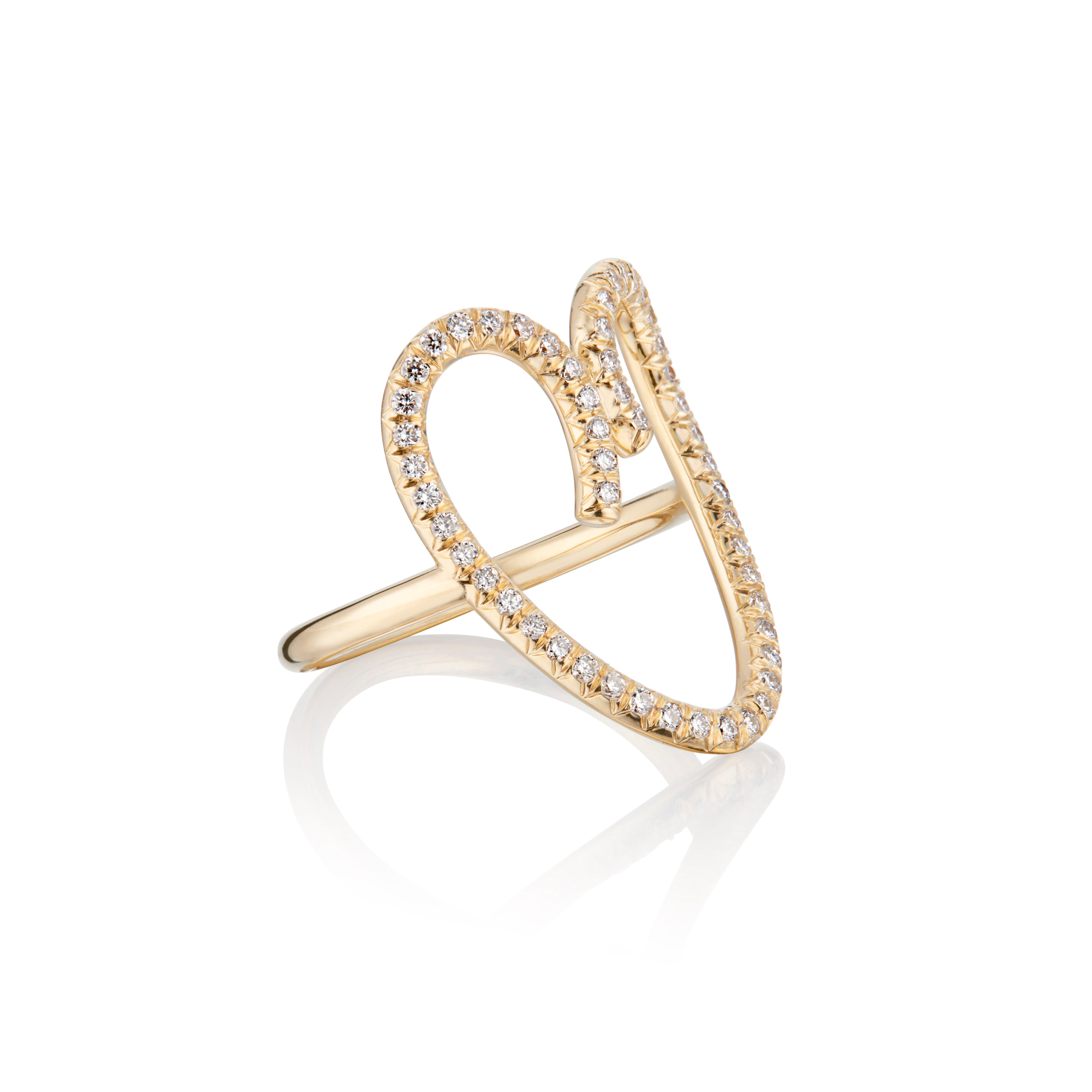 Diamond Open Heart Ring
Lorraine West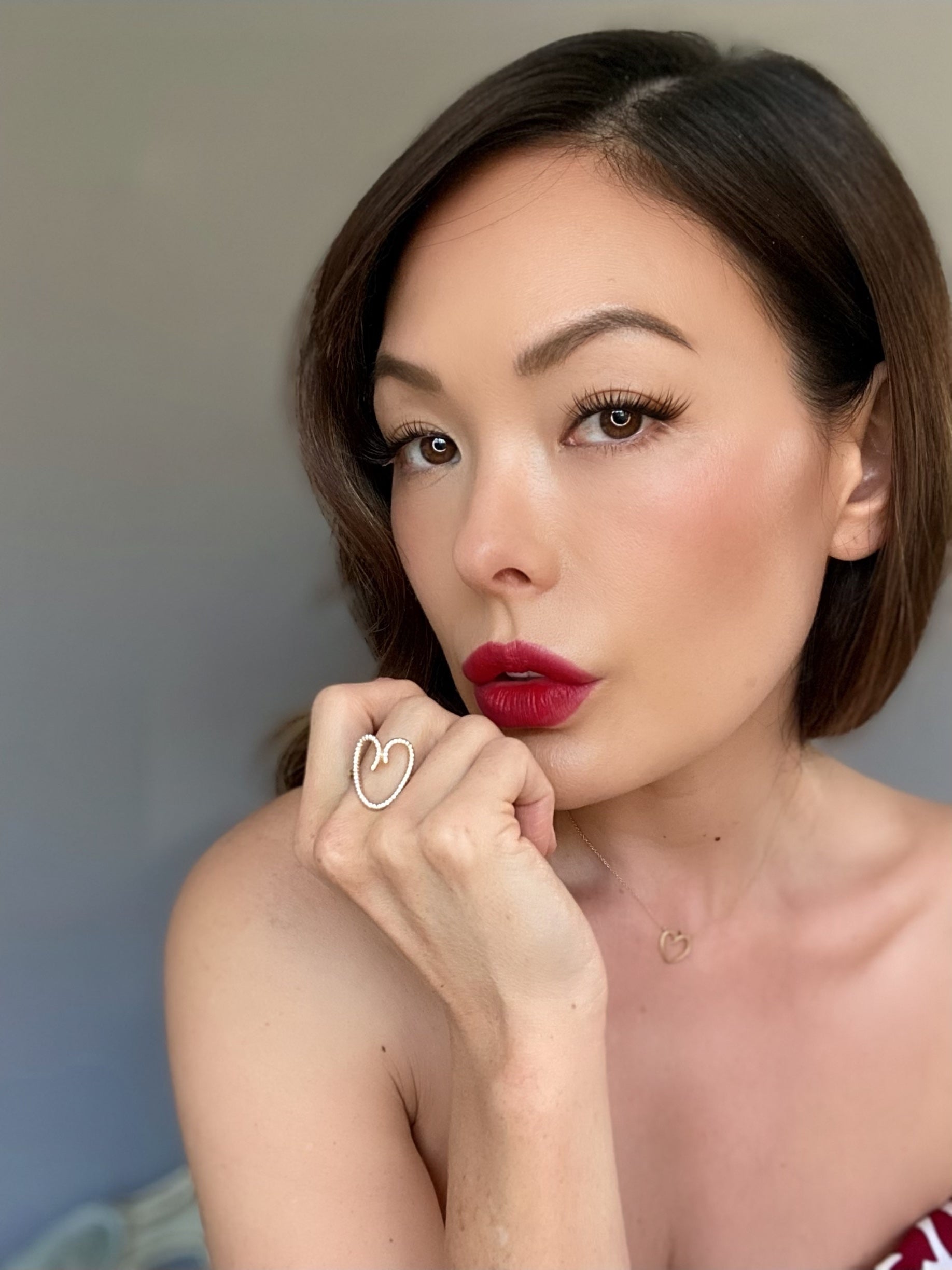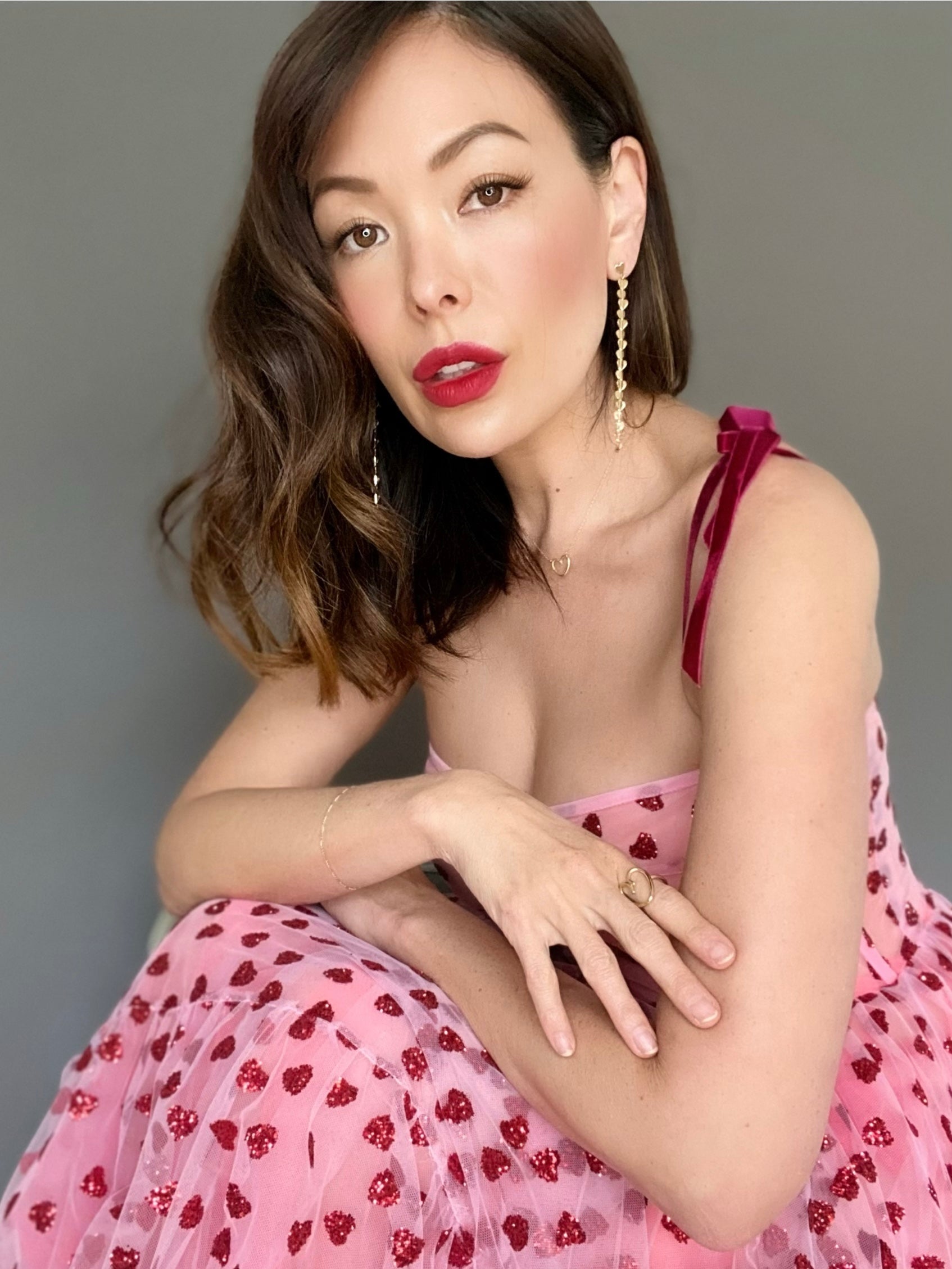 For the Timeless and True Ones To wear forever and always.
These Wings of Love Earrings in 18K yellow gold cascade down the ear to brush your shoulder in a stream of gilded hearts.  I love how they catch the light with their unique cut and shape, which Cadar are universally known for. These dangle heart earrings are subtly sweet. Use them to add a bit of flirty fun to jeans or as a dainty flourish to a dressier look.
Wings of Love Drop Earrings
Cadar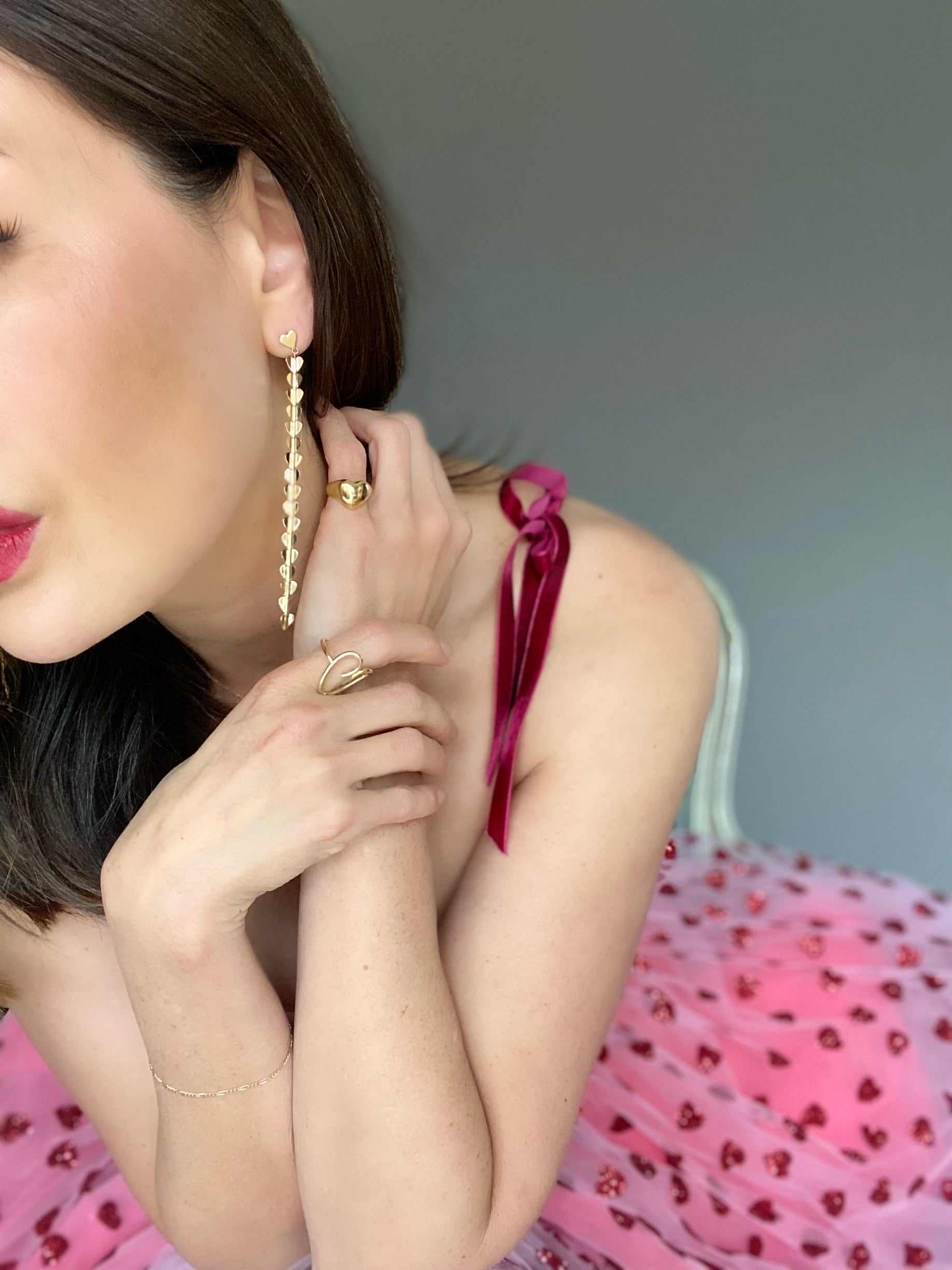 FOR THE WIN
This is for the very special one in your life and a guaranteed jaw drop. I promise. I've never seen anything more perfect for Valentines Day.  A diamond, pink sapphire and ruby ombre double finger ring. The richness of diamonds, pink sapphires and rubies come together to make a chic luxurious statement.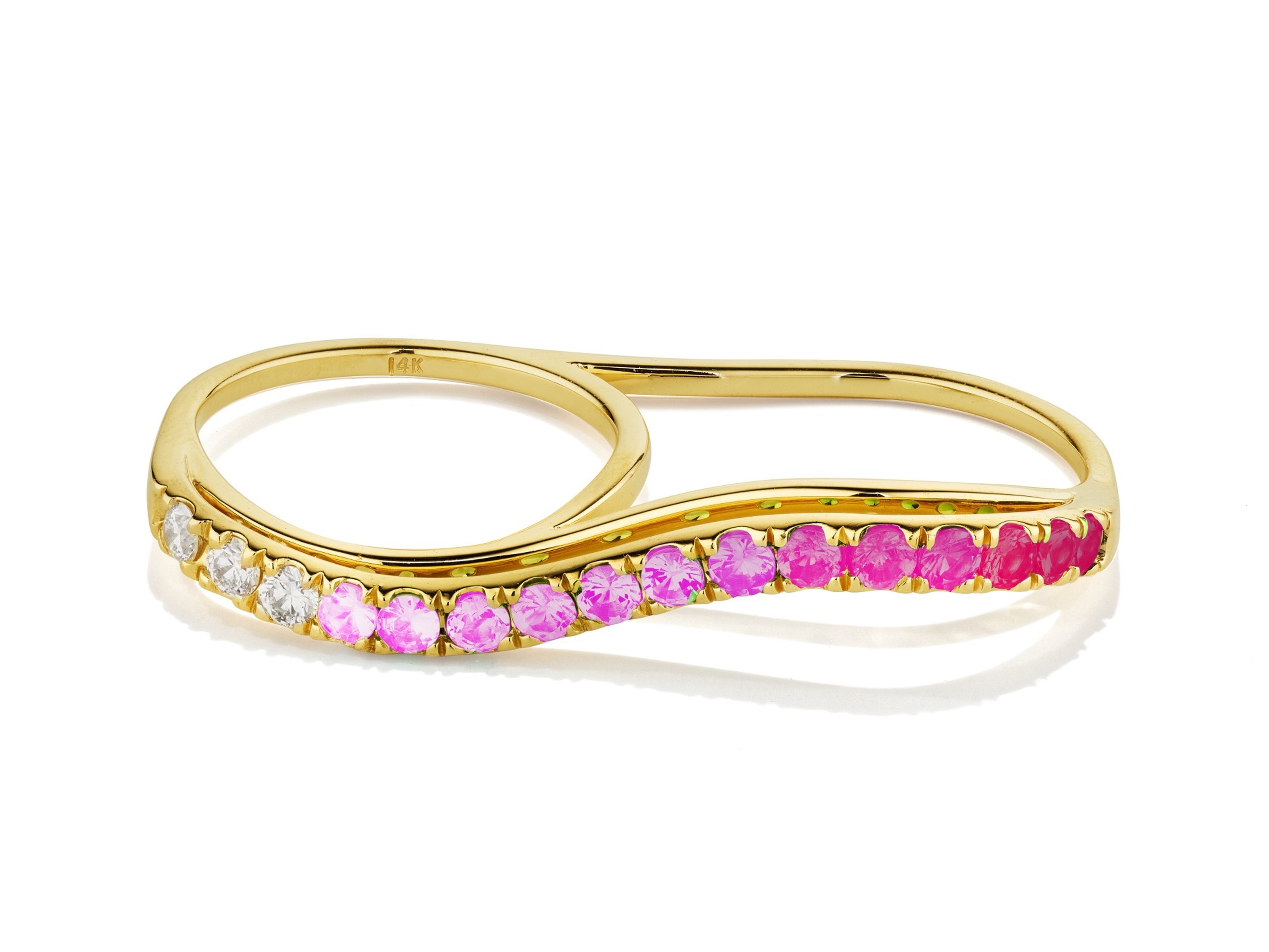 Ruby Ombre Double Finger Wavy Ring
Paige Novick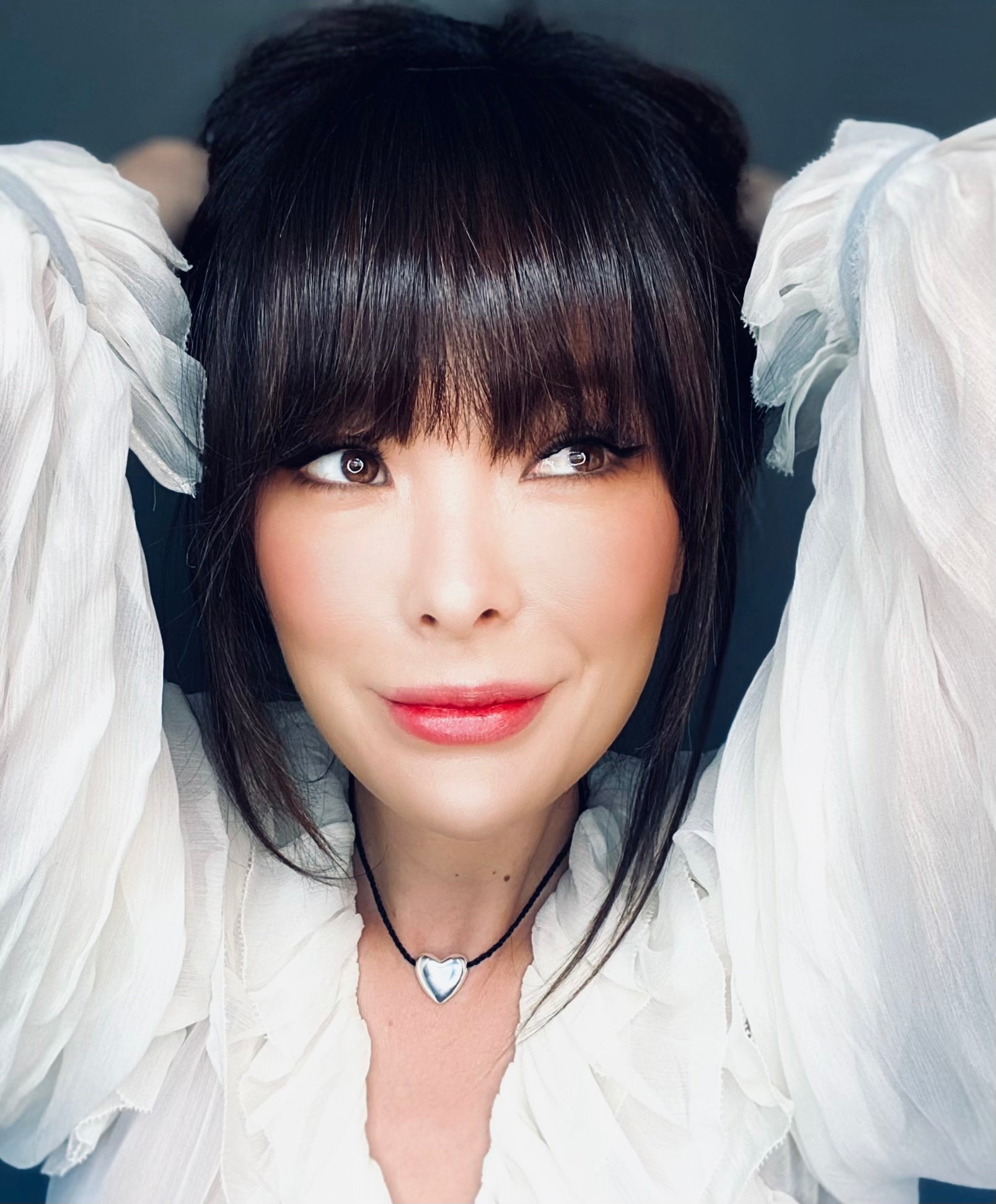 For the Fashionistas and Cool Girls
Everyone is all about the 90's these days, but I'm all about what's classic and timeless. This sleek heart on a silk cord marries those two worlds perfectly in an infinitely wearable piece by Annika Inez. The classic heart shape signals love, wellbeing, and femininity. This modern take on a class love story is bold and beautiful, just like your Valentine.  
Small Heart Necklace
Annika Inez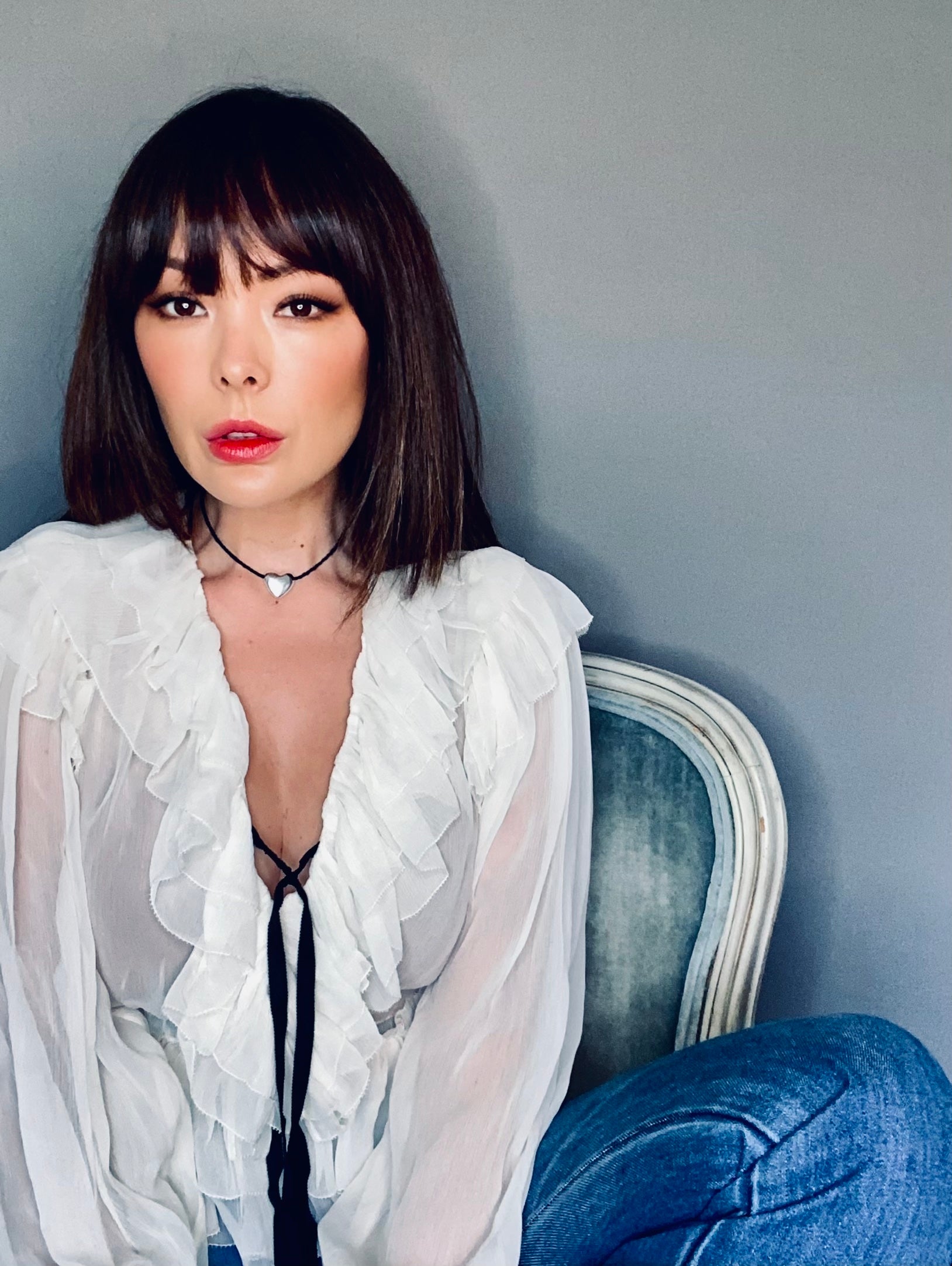 For Myself.  It's called called self love duh.
My favorite piece of jewelry in a long time are these Annika Inez Heart Hoops. From the front they have a modern sleek spike shape, sculptural and strong. But, when you turn, they reveal a perfectly feminine and romantic heart shape. I just love the dual story they tell and I think they're the epitome of cool girl chic. And what's not to love about a little self love on Valentine's Day?
Heart Hoops
Annika Inez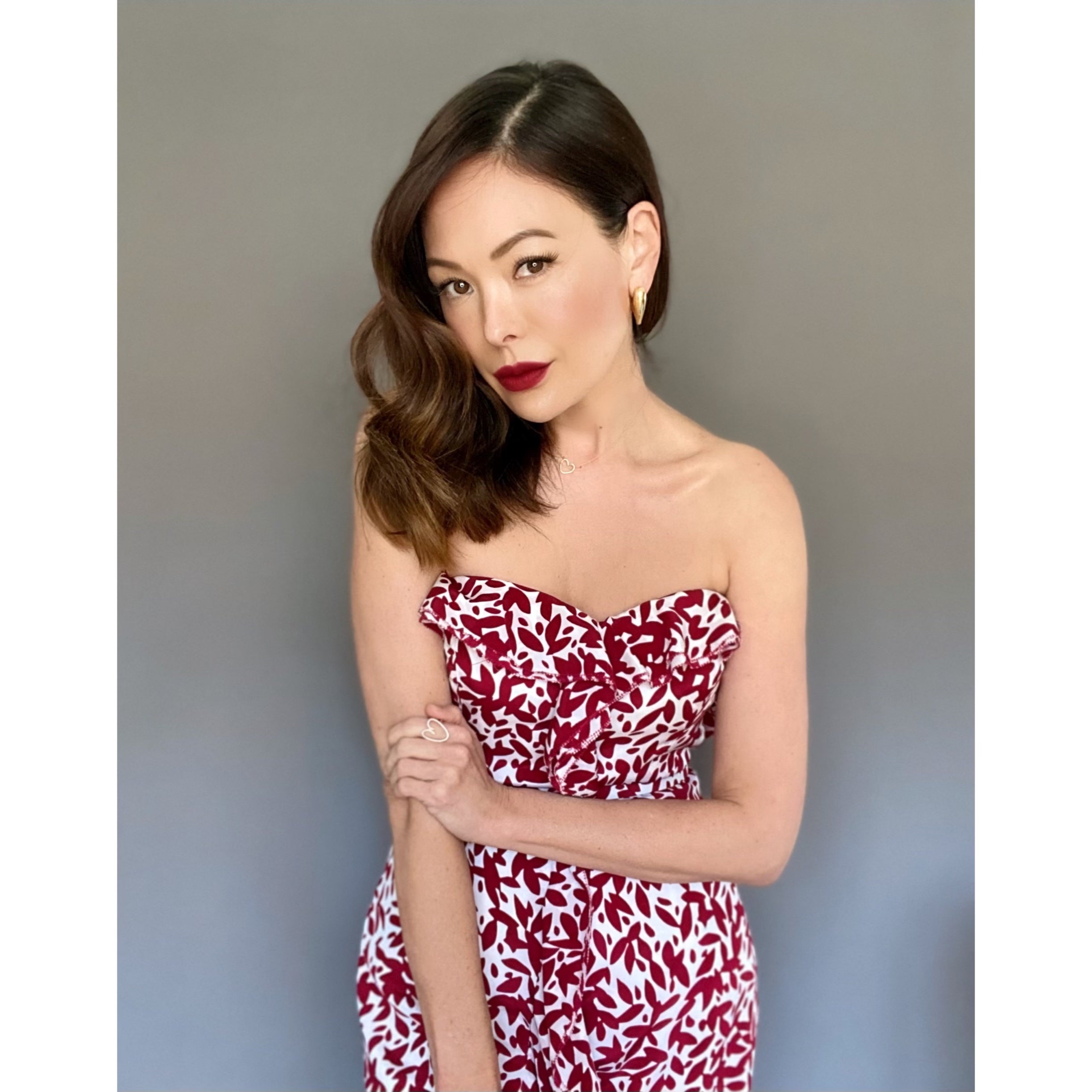 For My Best Friends.  AKA the other loves of my life.  
This Katey Walker necklace is the perfect, graceful, wear on repeat piece that I am going to love seeing by best friends in. Either to wear simply and elegantly on its own or layered with their other treasured and personal necklaces. I love it's barely there style and sparkle. I just love the idea of giving my friends something so special. After all, some of the greatest soulmates in life are the girls you call true friends. The ones you laugh and share life with.  
Organic Gold Heart Necklace
Katey Walker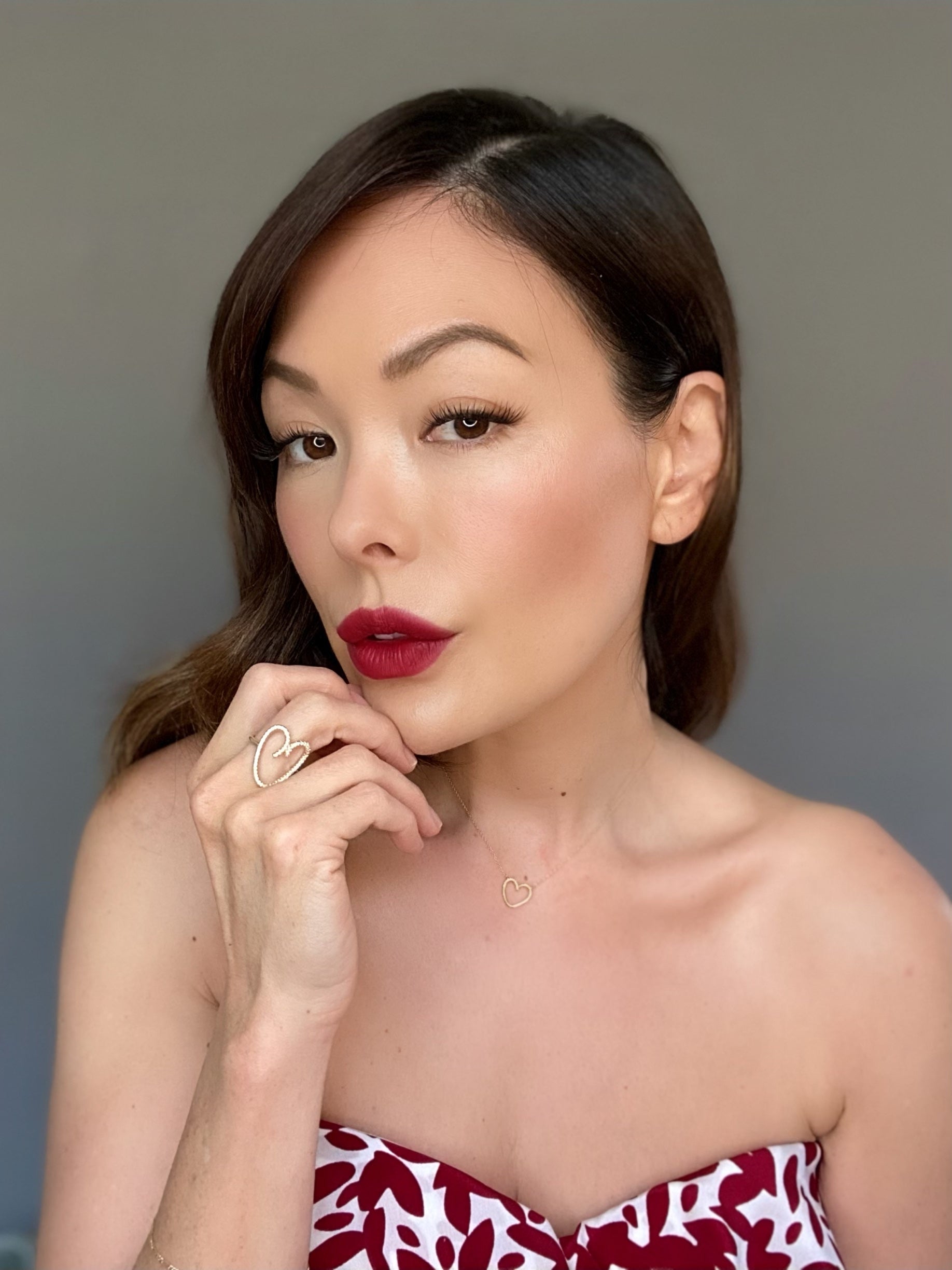 PUT A RING ON IT
Hearts for Valentines Day. Obviously. But this adorable pinky ring by Annika Inez hits differently. It's cute, but strong and it's infinitely wearable. This piece will make any heart shine.  
Heart Ring
Annika Inez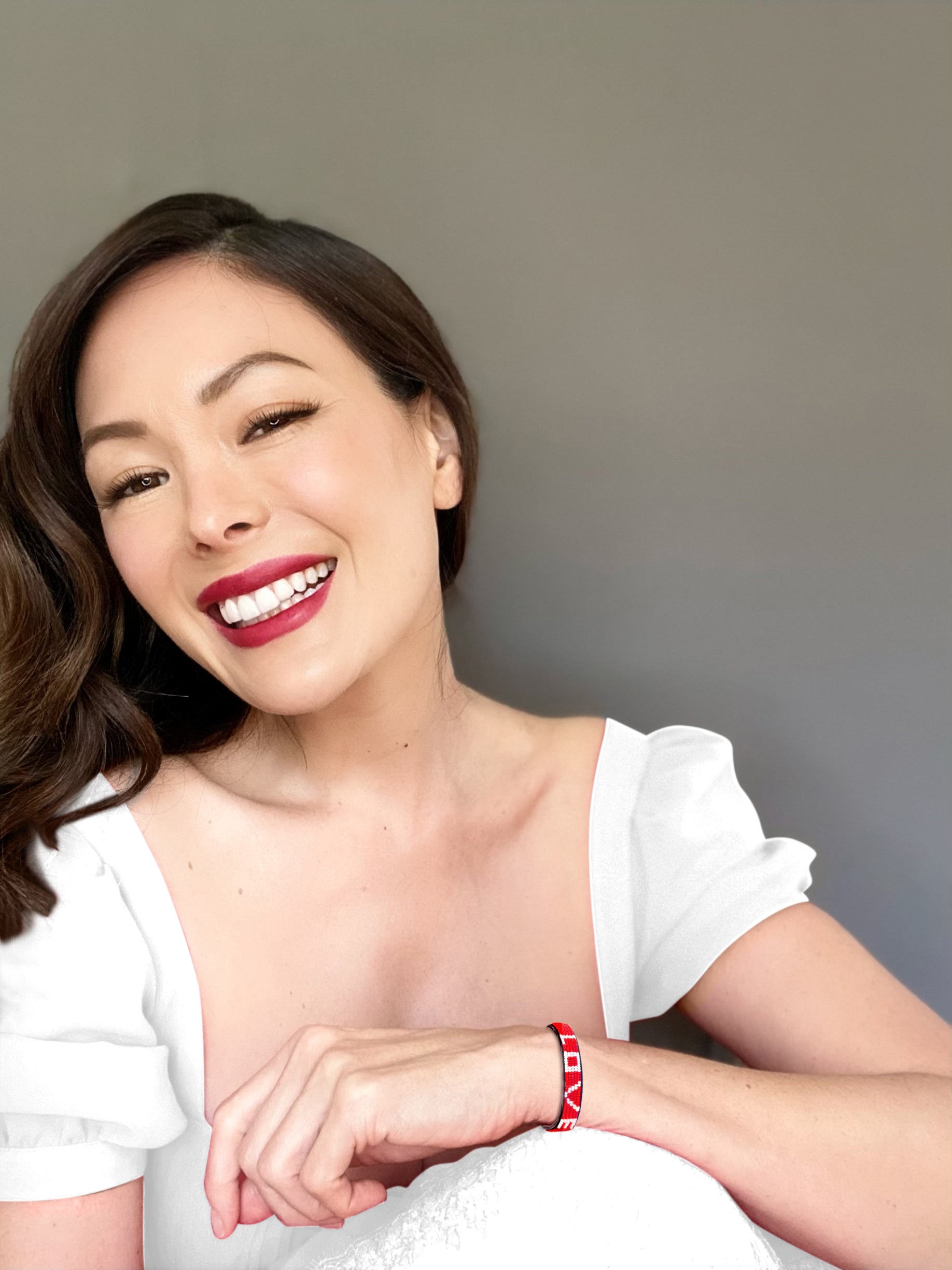 For the Giving Hearts Who Inspire.
I'm giving this Love Is Project signature bracelet to my mom. My mom has infinitely inspired me by how she gives to not only me but others daily. This bracelet is handmade by Masai tribes in Africa, where red represents bravery, strength, and unity. And as an added feel good bonus, for each bracelet sold, Love Is Project empowers thousands of Maasai women and their families in Kenya.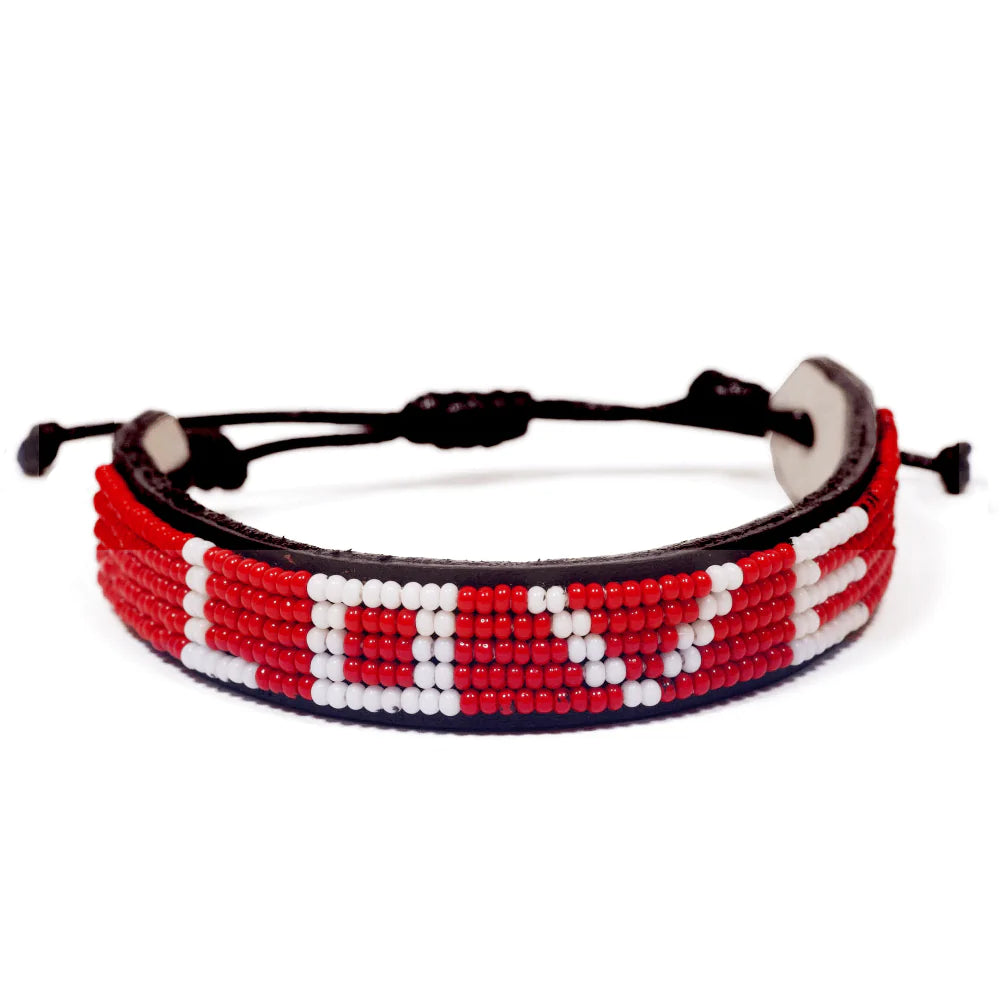 Love Bracelet
Love Is Project
SHOP LINDSAY'S VALENTINE'S DAY EDIT