She Shines bright
Hearts on a Diamond Charm Chain
The Malachite Heart by Lindsay Price clips perfectly onto any chain, but looks especially fabulous on the Diamond Charm Chain by Jenna Blake. Plus 20% of your order of any of the hearts will be donated to The Opportunity Network!
Malachite Heart Pendant on the Diamond Charm Chain
Malachite Heart by Lindsay Price on the Diamond Charm Chain by Jenna Blake.
she's playful
Swinging Amongst The Blossoms
Striking and a little cheeky, jewelry that makes a playful statement.
Essence Trio Eternity Band
Created by Gwen Beloti—part of the Natural Diamond Council's emerging and diverse designer program
she's thoughtful
Jewelry With A Story
Every piece is handpicked with care to reflect the story of the designer and the inspiration behind their pieces.
Sculptural Botanical Flower Earrings + Metal x Wire Legacy Diamond Rings
Brazilian designer Silvia Furmanovich brings her signature craftsmanship to these 18K Gold and pink gemstone earrings. Metal x Wire serve up duo-tone white gold and diamond rings.
She Cares
Traceable Gemstones
Fuli Gemstones is on track to be the first zero-waste, zero-carbon semi-precious gemstone mine in the world. A parrot decorated in Fuli Peridot by Estaa.
Kismet The Parot of Good Fortune
18K gold and peridot talisman inspired by an Indian tradition involving parrots and the concept of destiny, handcrafted by Estaa.
she has style
Stacked With Style + Substance
Adding layers of love, joy and texture. Featuring pieces handmade with Fuli Peridot by Pippa Small, Katey Walker plus a lariate necklace by Catherine Weitzman.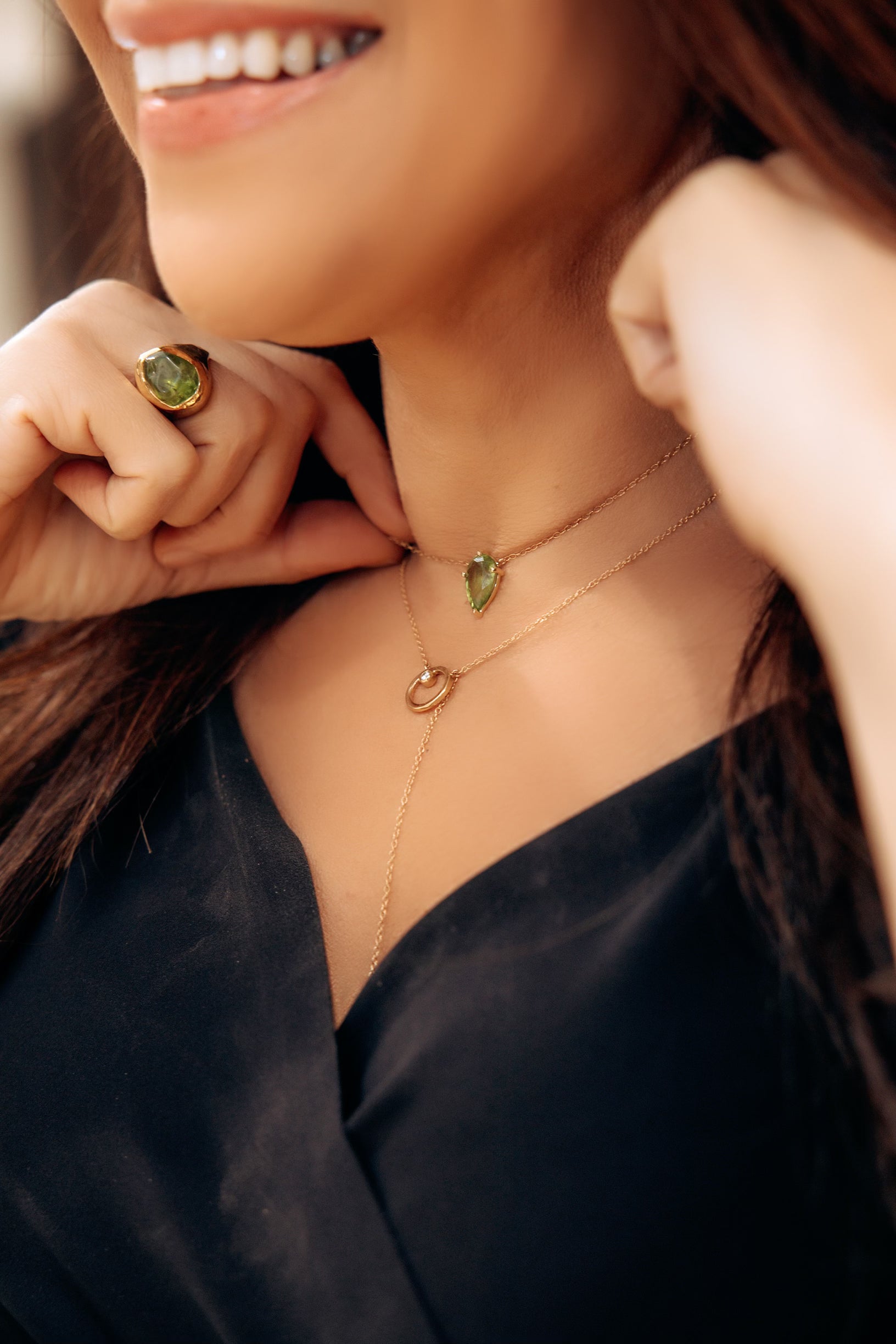 Gold Eclipse Ring and Diamond and Emerald Band by Jenna Blake
Bold, vintage inspired designs created by cult-designer Jenna Blake.