The jewelry edit x natural diamond council
DIVERSE DESIGNER ROUNDTABLE
Photography Micaela Rebelo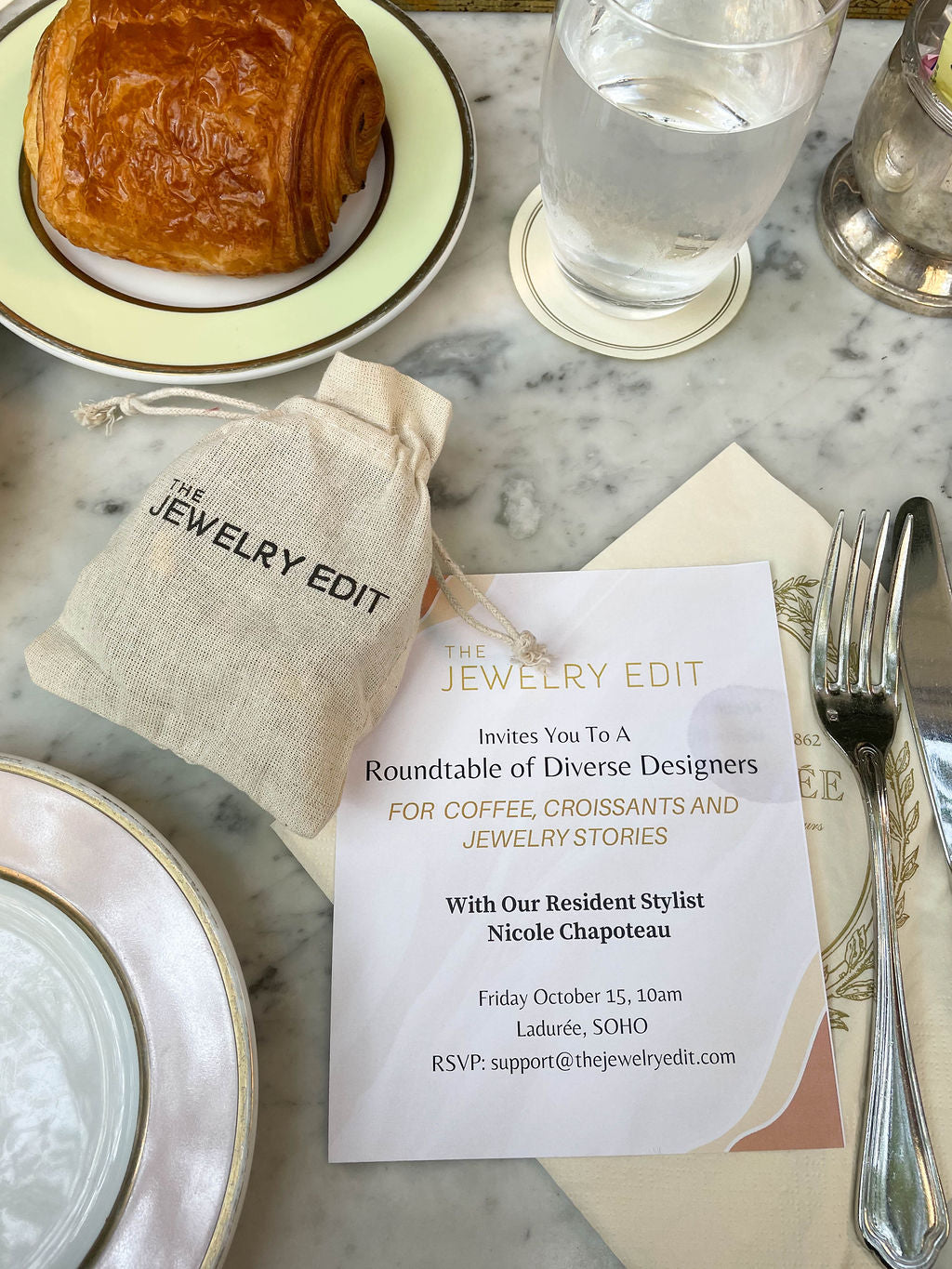 View Gallery
Back to Edit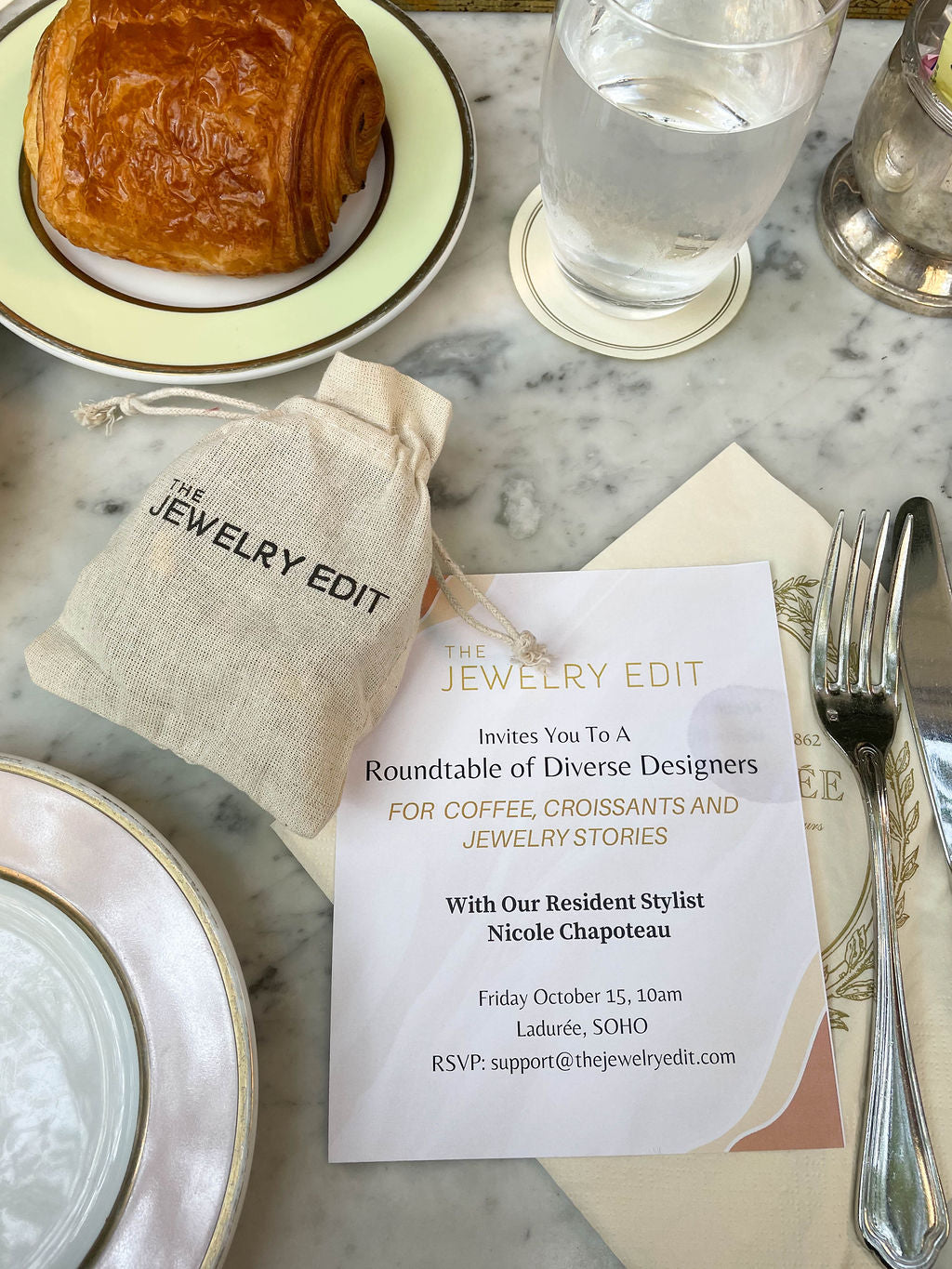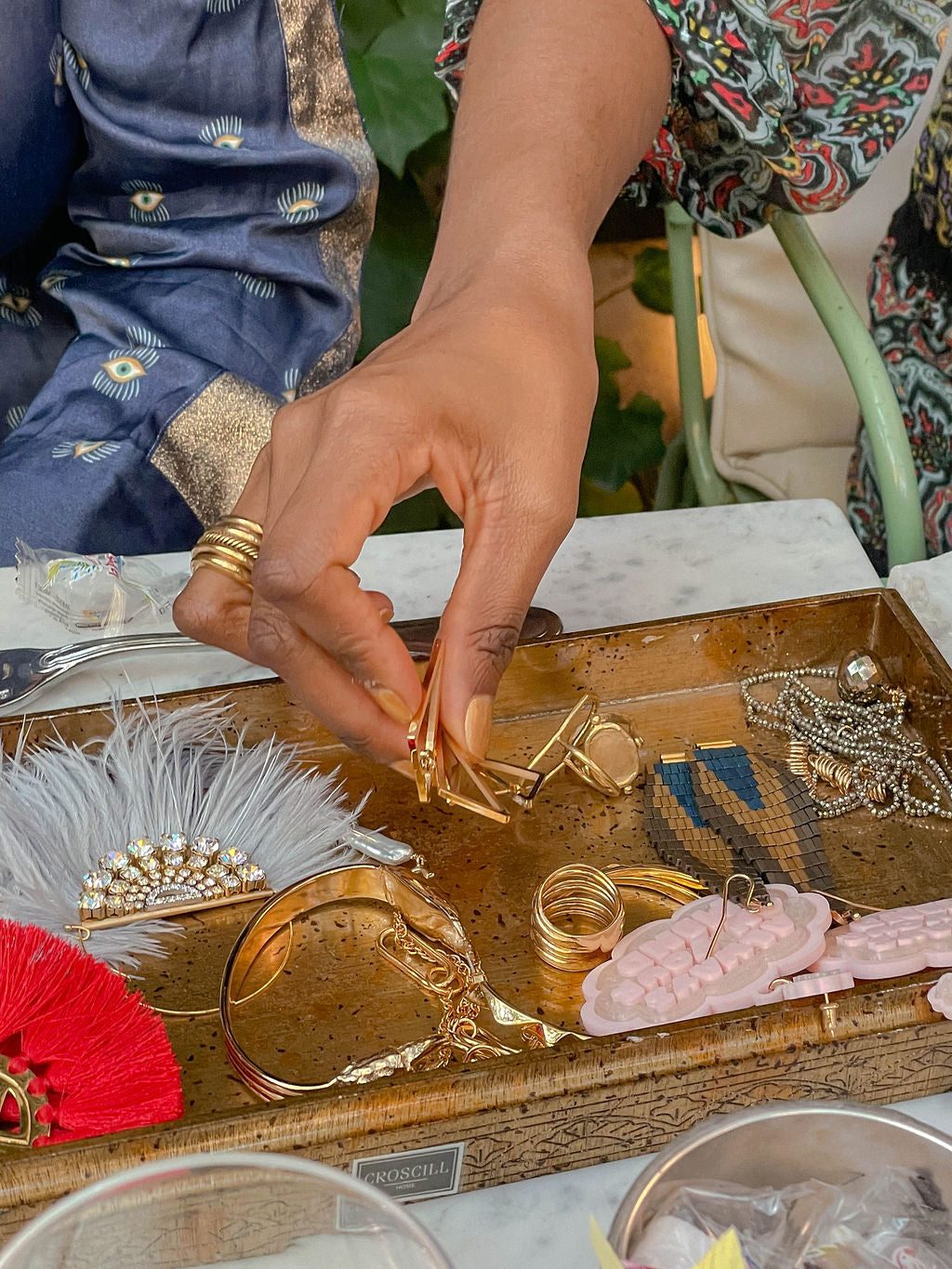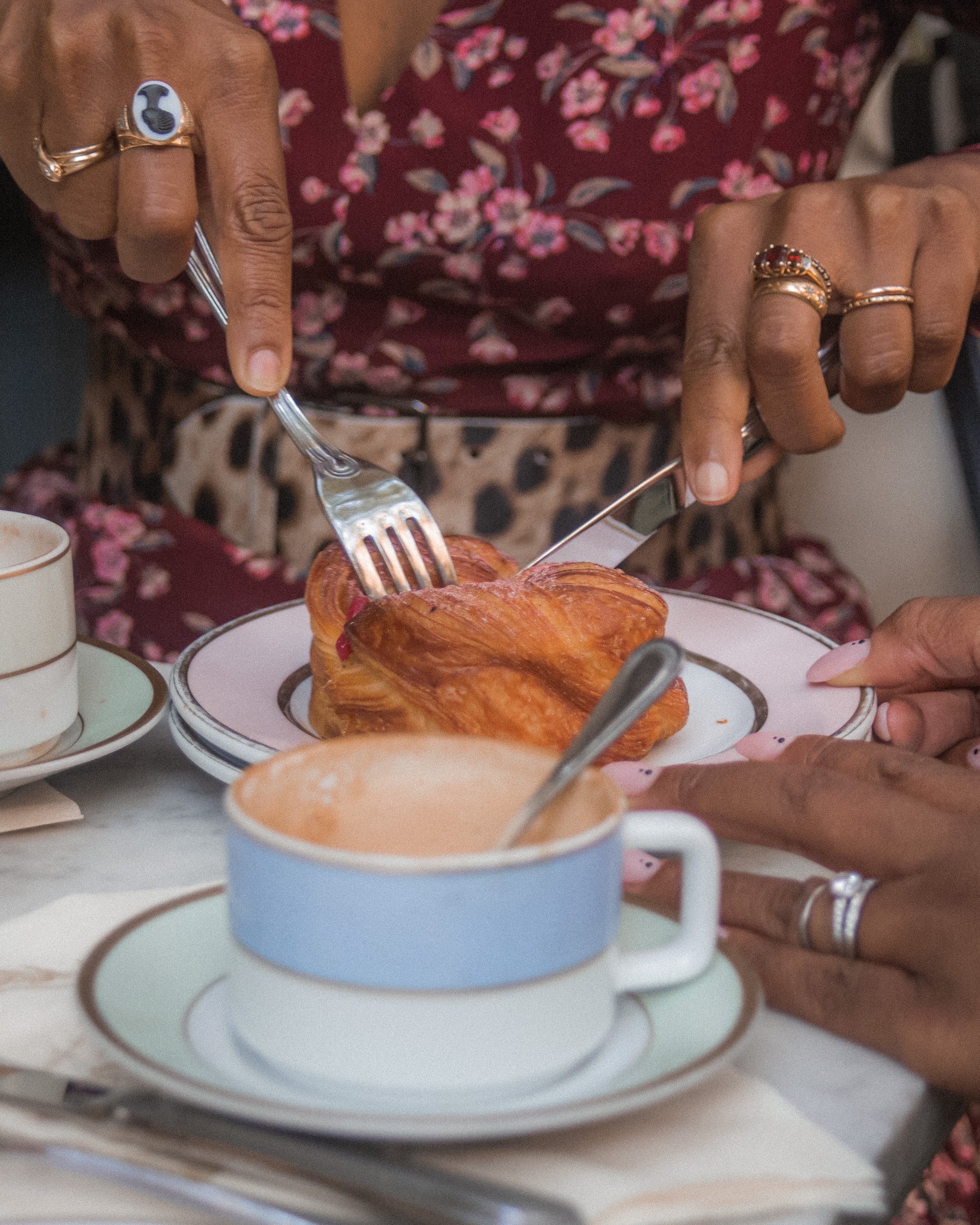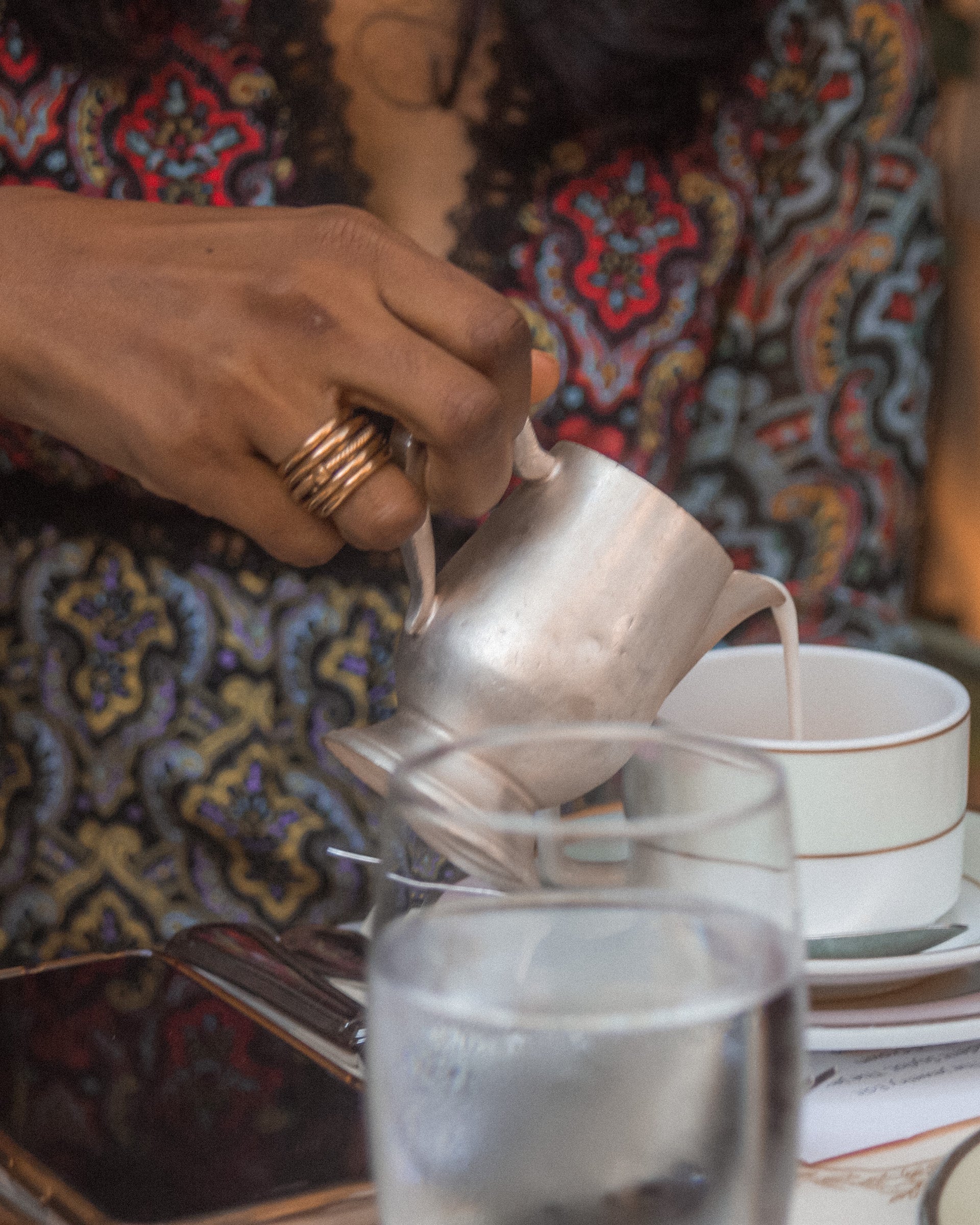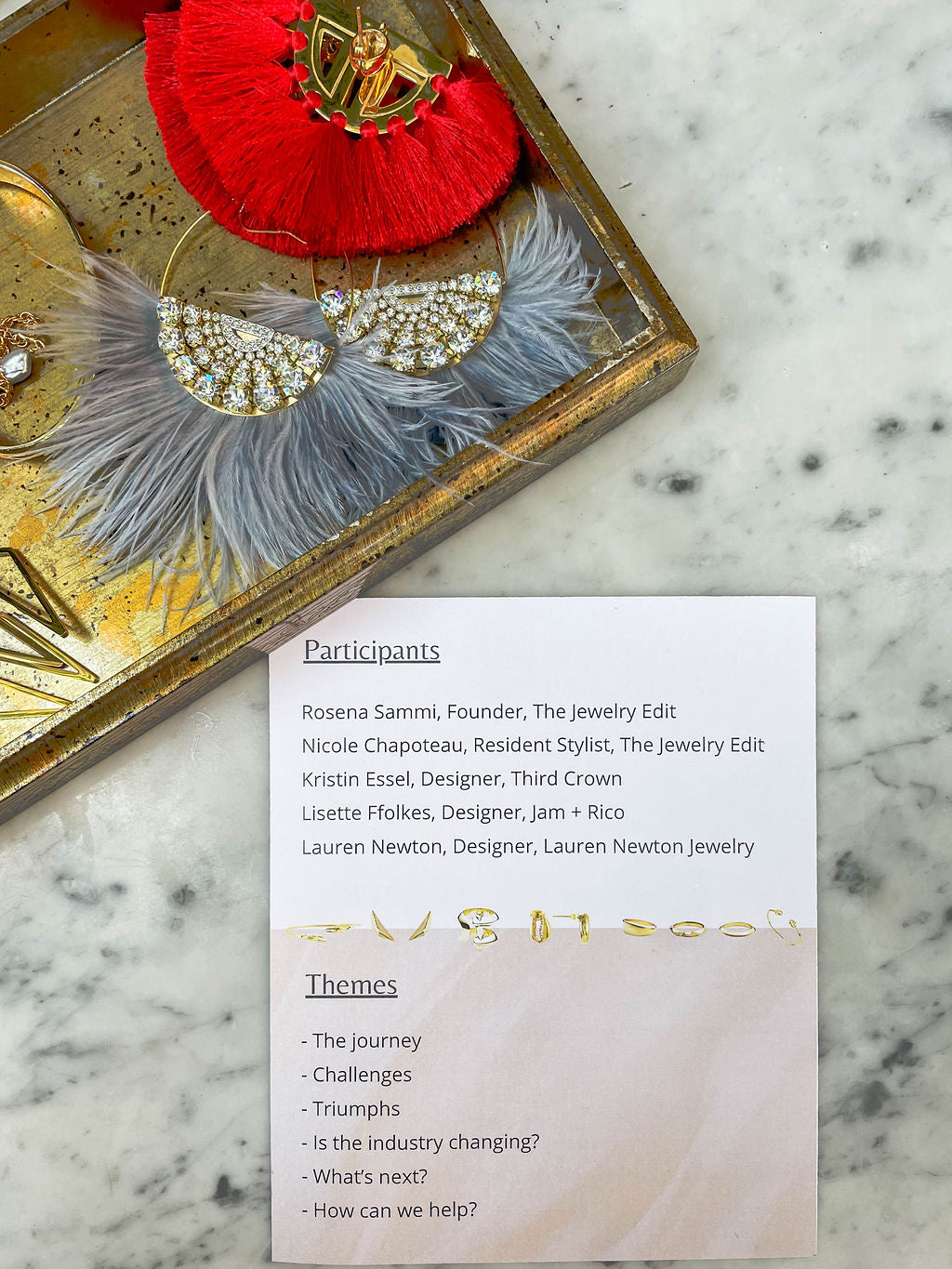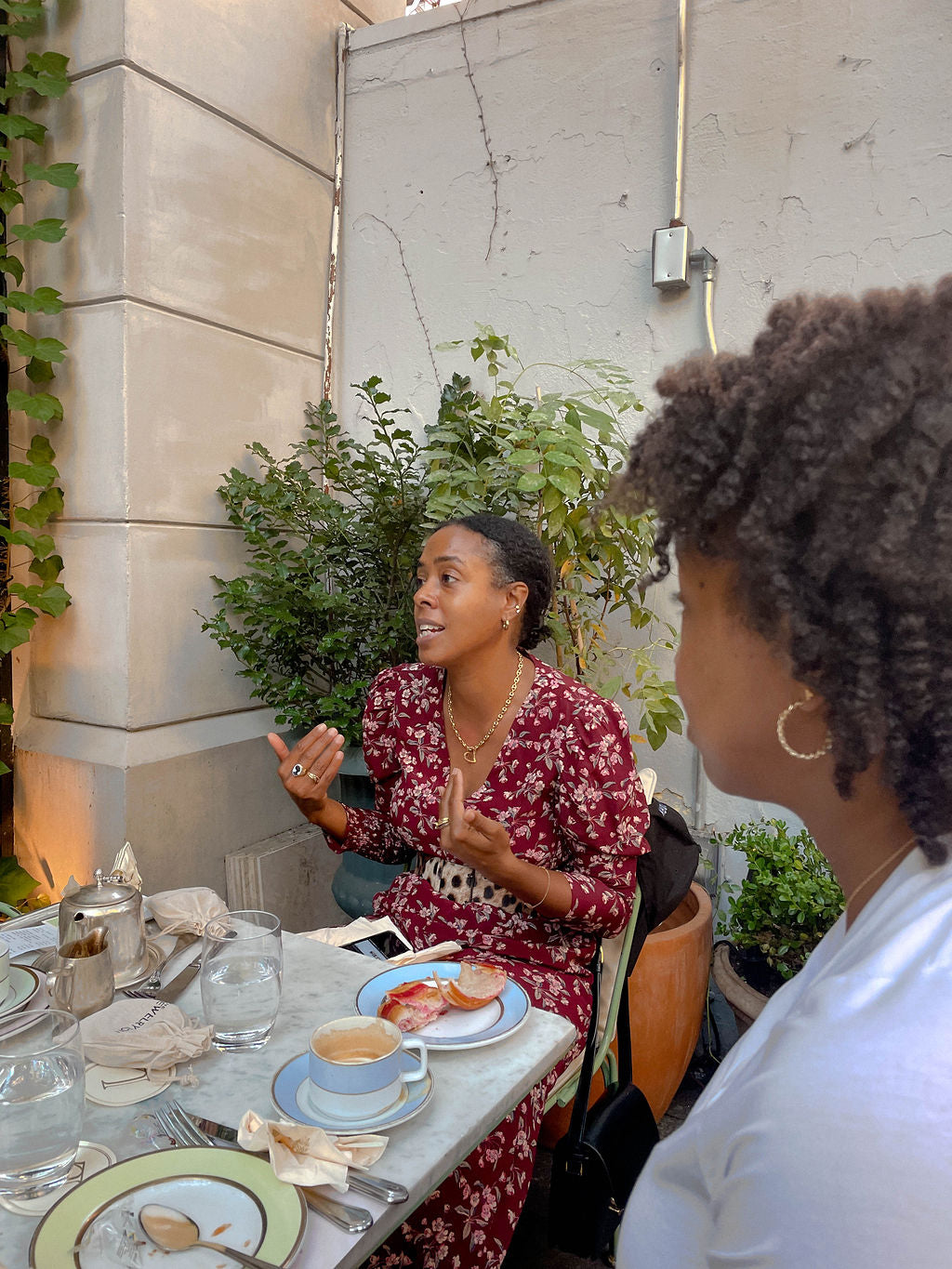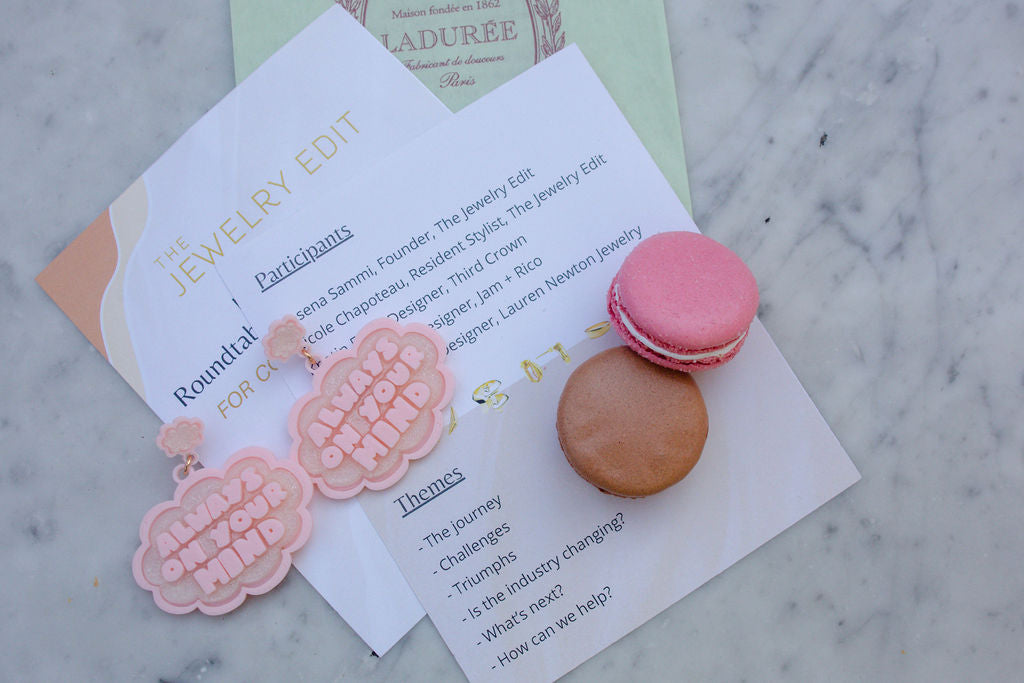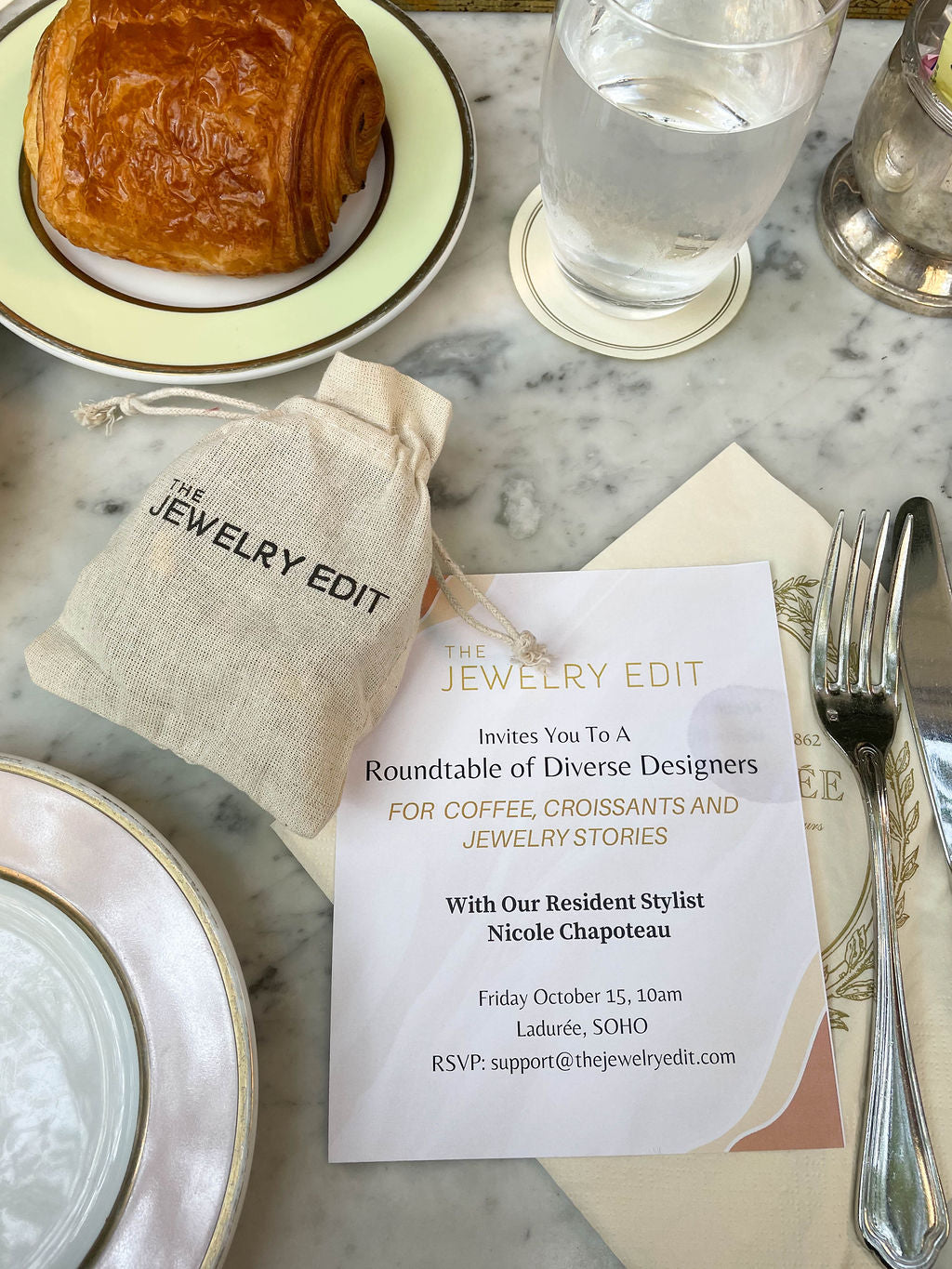 Ladurée, Soho
COFFEE, CROISSANTS AND JEWELRY JOURNEYS
Earlier this month, our founder, Rosena Sammi and Resident Stylist, Nicole Chapoteau, came together with a group of our diverse designers for a round table discussion. On the topic list: challenges, triumphs, fears and hopes. It was an opportunity for mentorship and community. So over coffee and croissants stories were shared, questions were asked, advice was given and much laughter was had.
Bonding over French pastries: Rosena and Nicole with Lauren Newton of Lauren Newton Jewelry and Lisette Ffolkes of Jam and Rico
One universally felt challenge amongst our diverse designers? Imposter syndrome AKA self-doubt and feeling like a fraud. Nicole reminded everyone that every journey is different, and it's impossible to look at someone else's success and really know how they feel. 
Diverse designers need to stick together and support each other. Community is key. And sometimes you have to build your own community to help foster networks and connections. Unfortunately the industry is not as diverse as we would like it. Finding commonality or obvious connections with buyers, editors or any power players in the jewlery industry is not easy. The jewelry industry still feels very much like a closed club not open to everybody.
Sometimes I just feel like such an imposter. i think 'are these editors really calling for my jewelry?'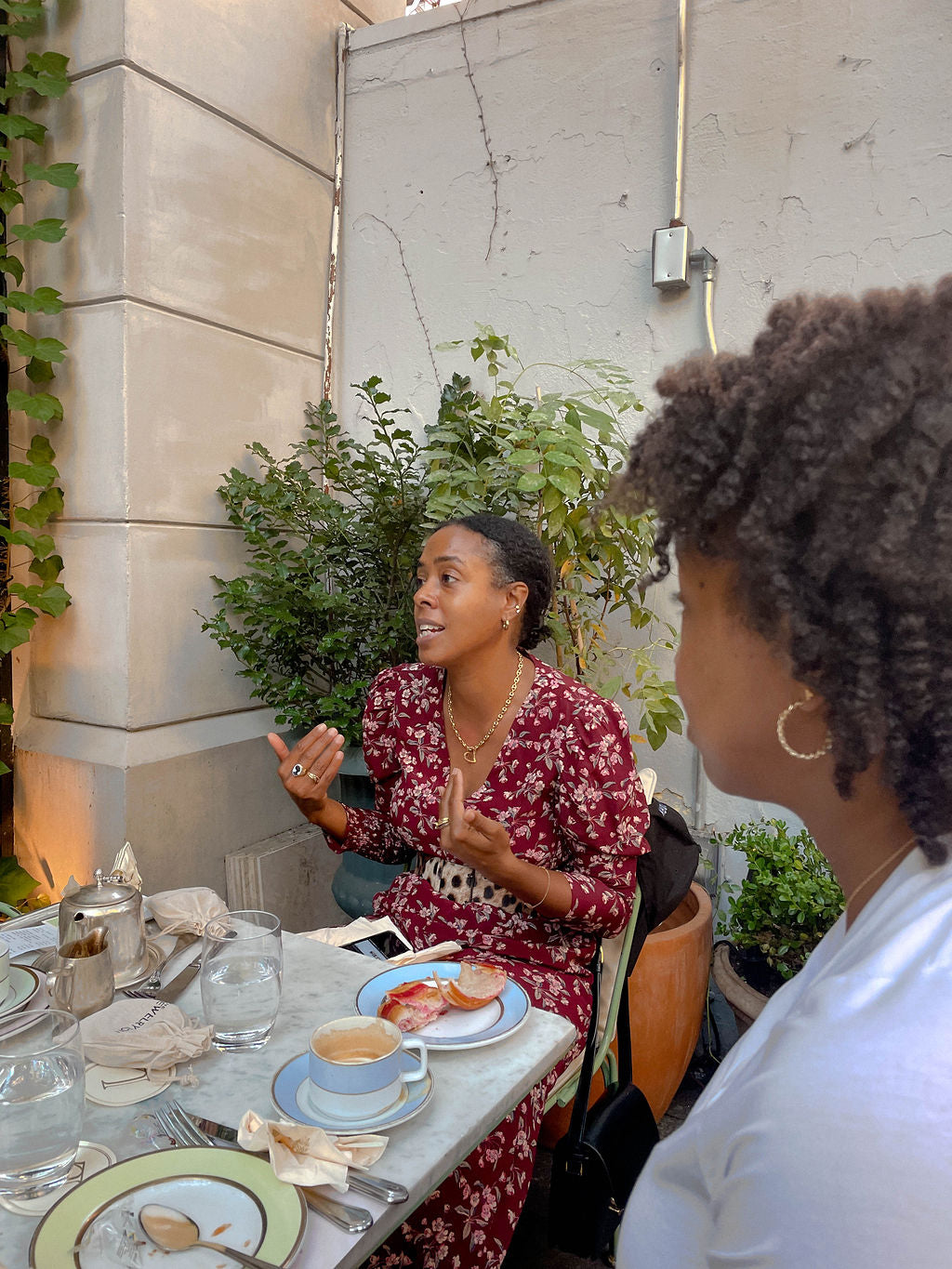 Nicole's pro tip: When reaching out to the press attach a picture of yourself so people can see you and the diversity you can bring to their assortment.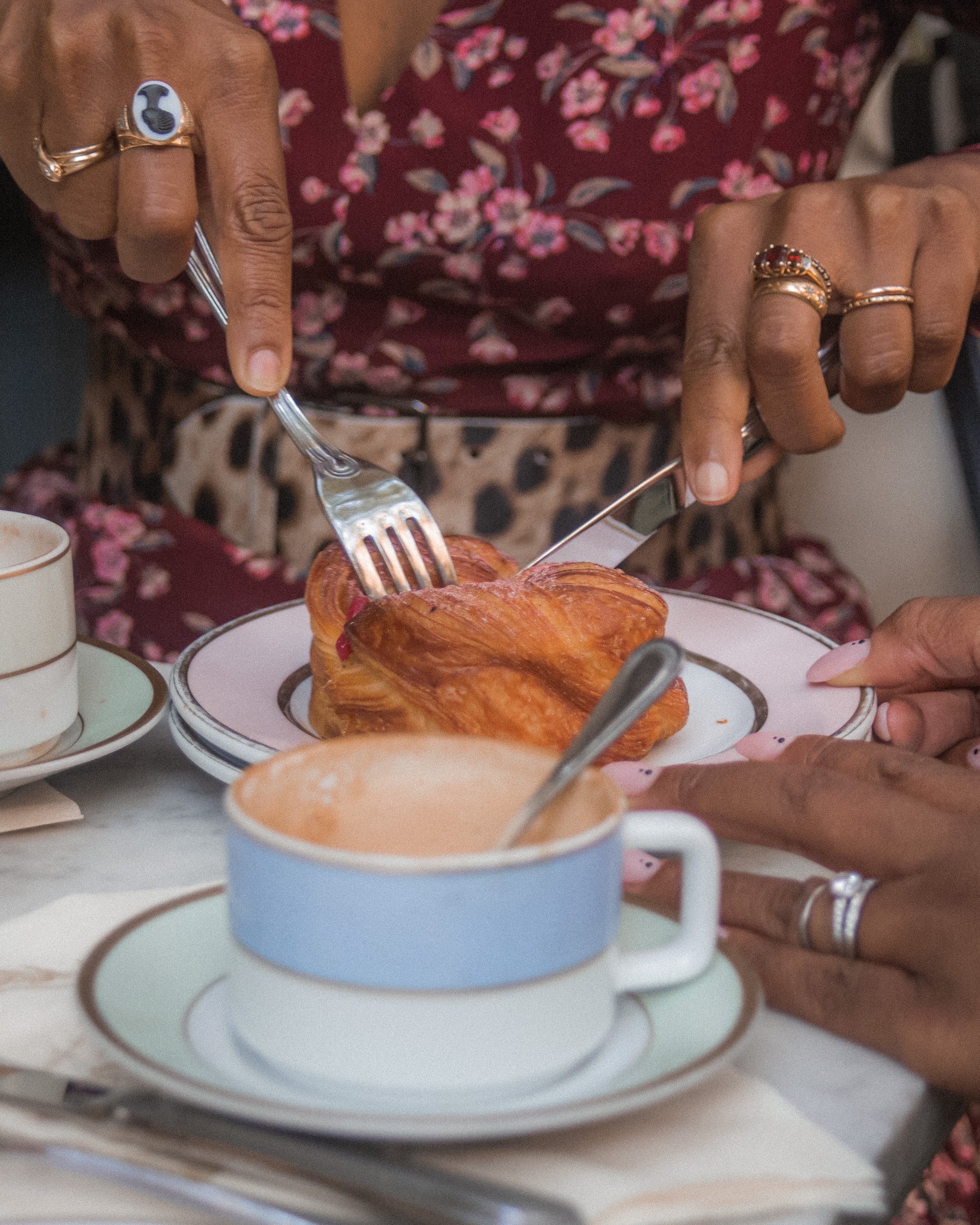 A "Ring Party"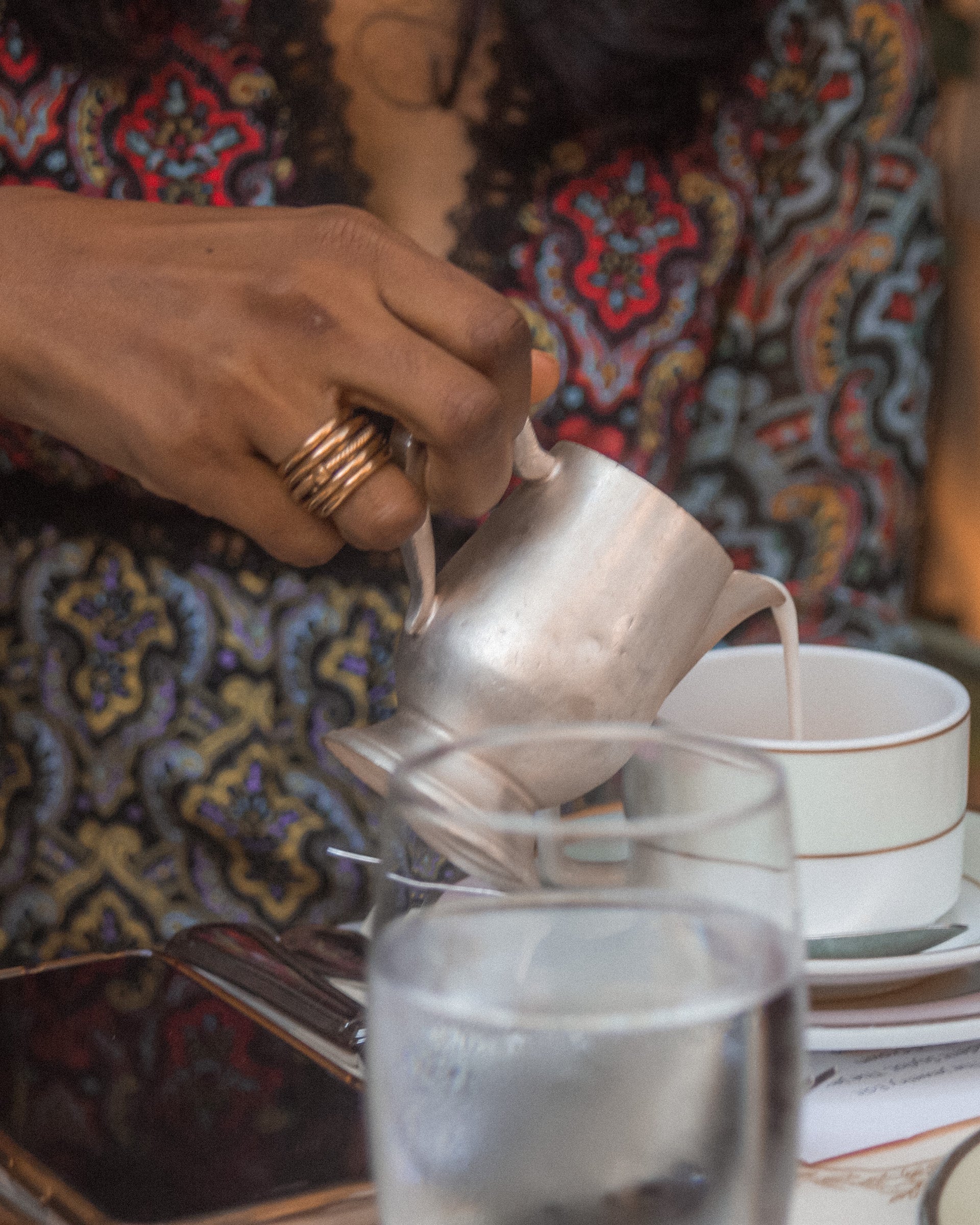 Uzi Statement Ring by SOKO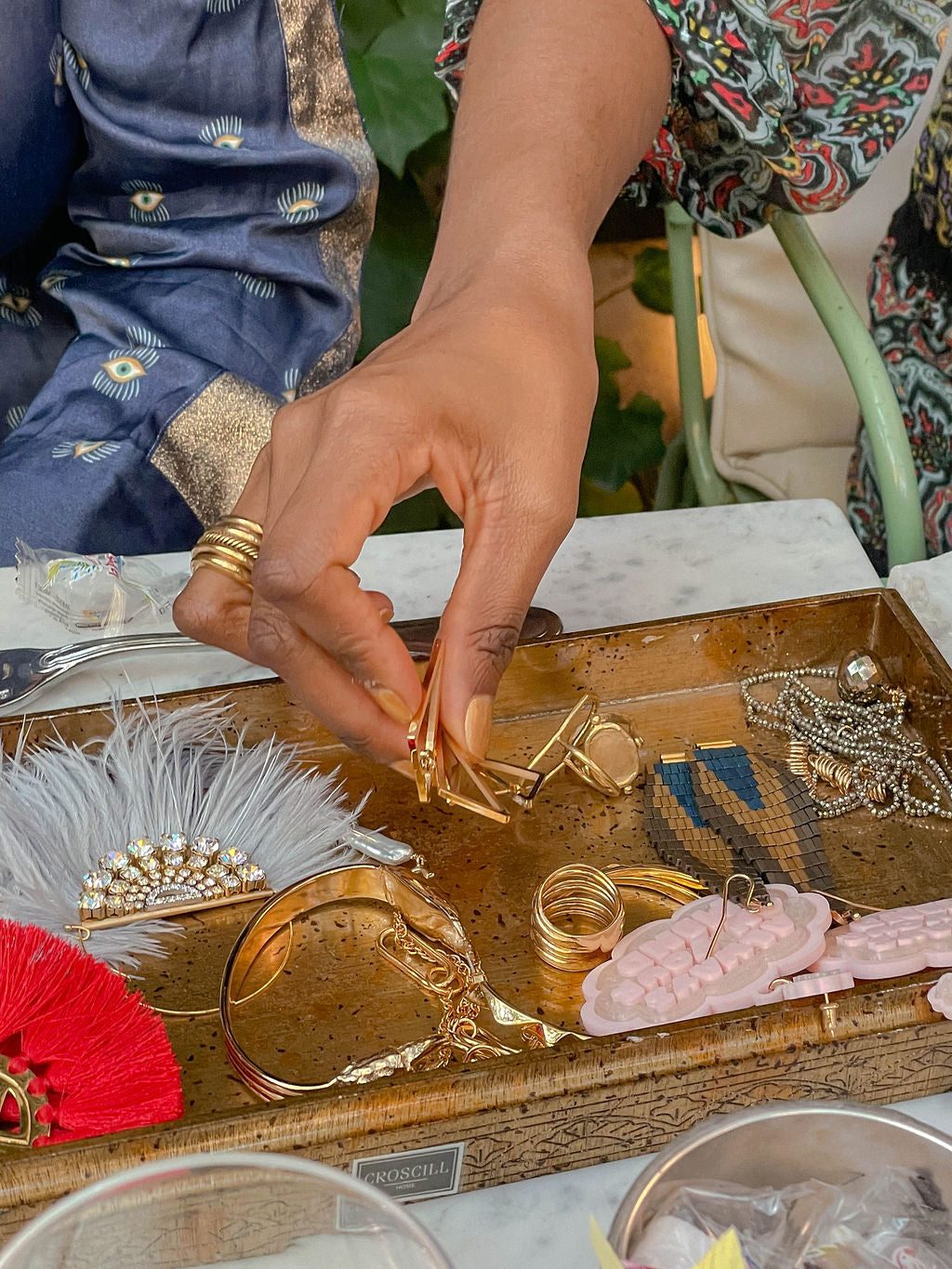 A sampling of jewelry from our diverse designers
Being seen and finding recognition as a new jewelry designer is hard. Especially for diverse designers with limited connections and resources.
However, jewelry is the rare market that people are comfortable with experimenting and trying new things. People want to find someting unique, something special that they can connect with on a personal level.
All our designers agreed, once consumers find their jewelry brand and it resonates with them, they are loyal and come back for more.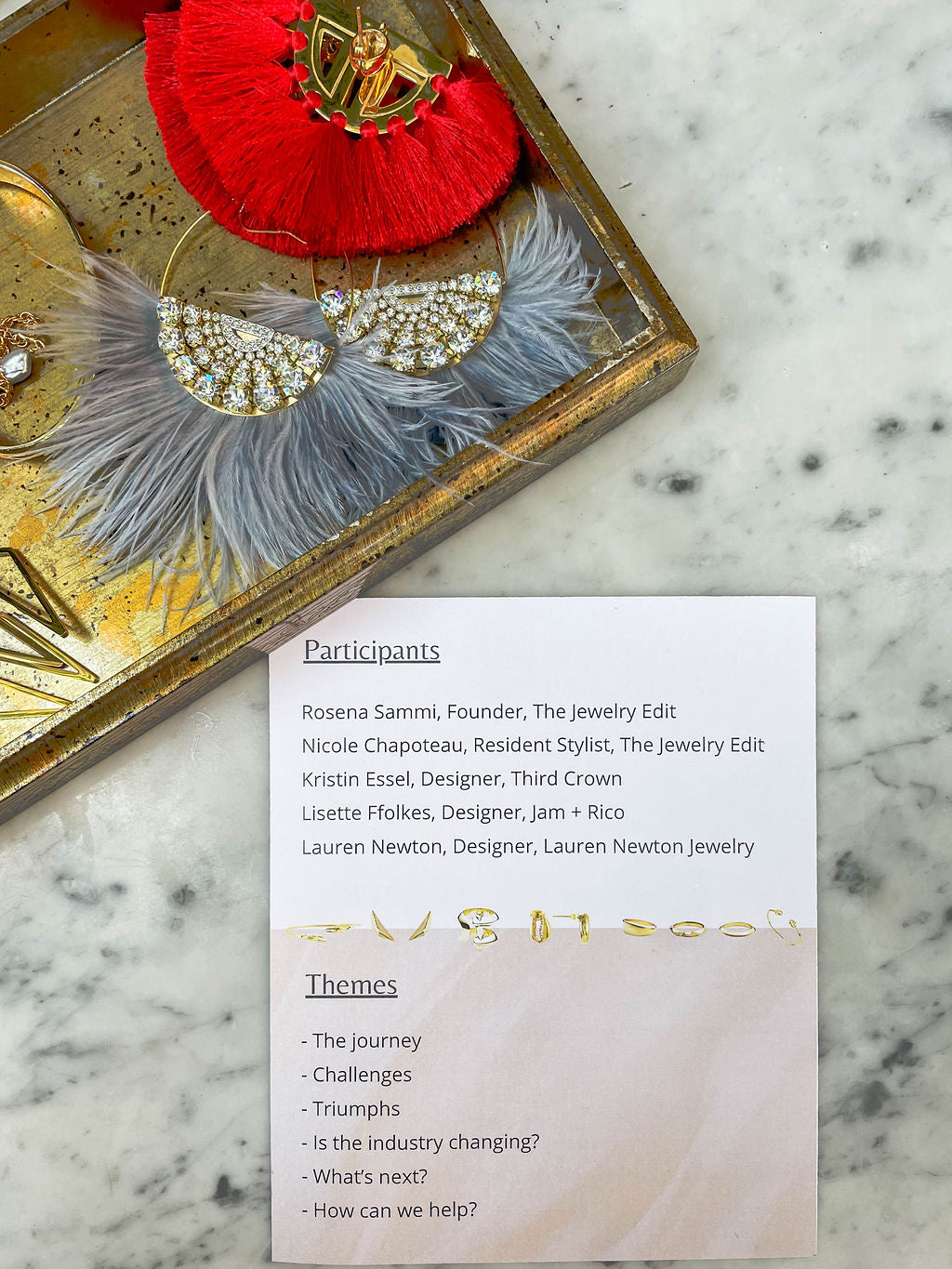 A colorful discussion
The Crab Claw Cuff by Lauren Newton
Fine Jewelry by Jam and Rico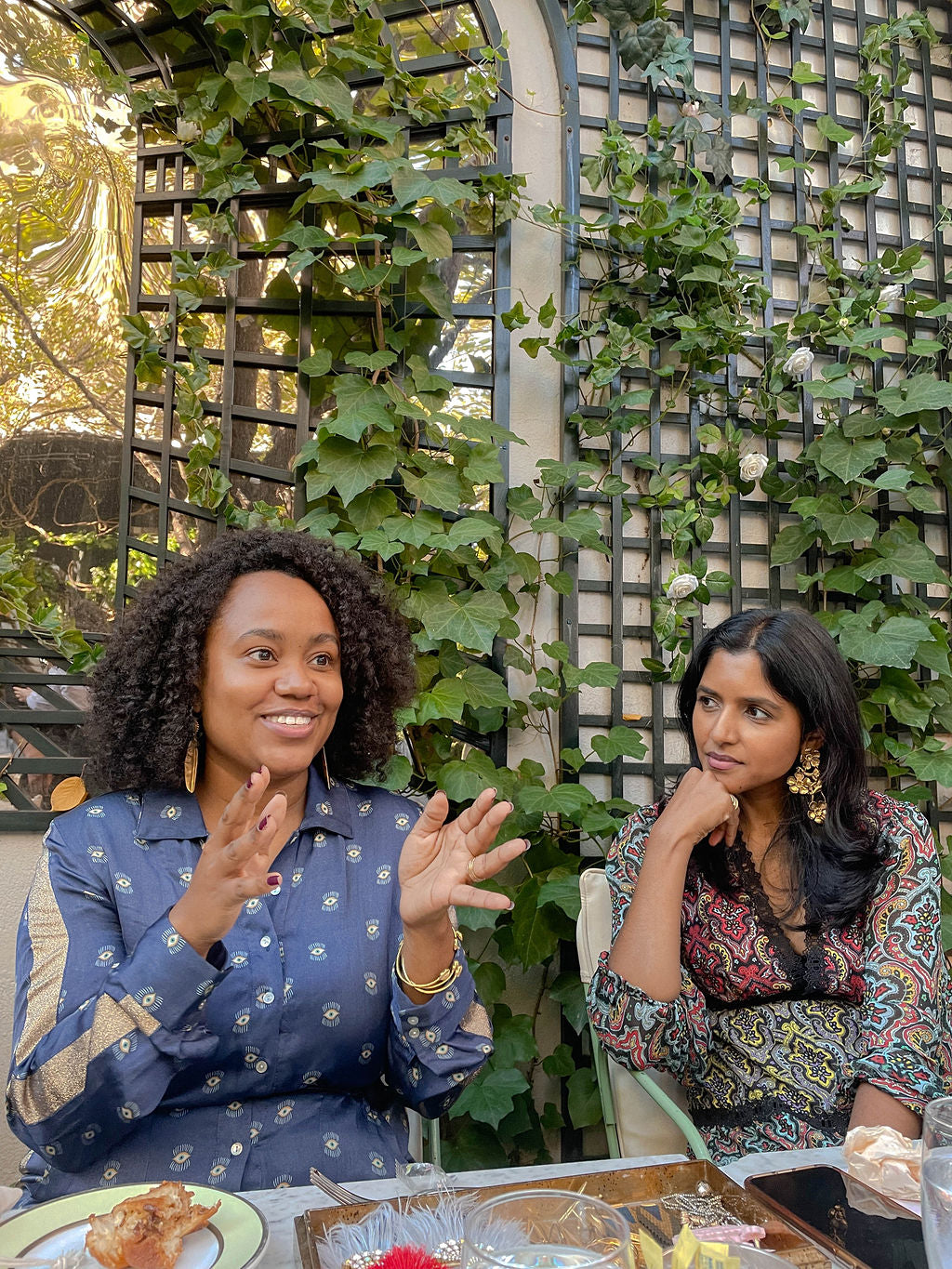 Lissette in her Cowrie Bangles
While it takes time to develop your voice as a designer, social media is an outlet for keeping things fresh and giving yourself the exposure you need. Visibility is important. Despite all the challenges that inevitably arise, celebrate every win, no matter how small. It's important to recognize progress made.
At The Jewelry Edit, our goal is to provide a platform to shine a light on diverse and emerging talent and give them the visibility they need.