The Core
RS: The focus here is finding your "everyday essentials." You have to find the pieces that bring that sparkly touch to your daily life. NC: I always like to bring in a sparkly touch. "Daily diamonds" are perfect for this. I am usually wearing little diamond studs. Even though they are simple, they feel luxe. I intentionally have a couple of pairs to pass on to my daughters. Core is about jewelry that you can't picture yourself without. They are everyday pieces that you truly love. RS: Exactly. There are ways to incorporate diamonds into your wardrobe without it being big bling. It can be pave stones on a midi ring to make a small statement.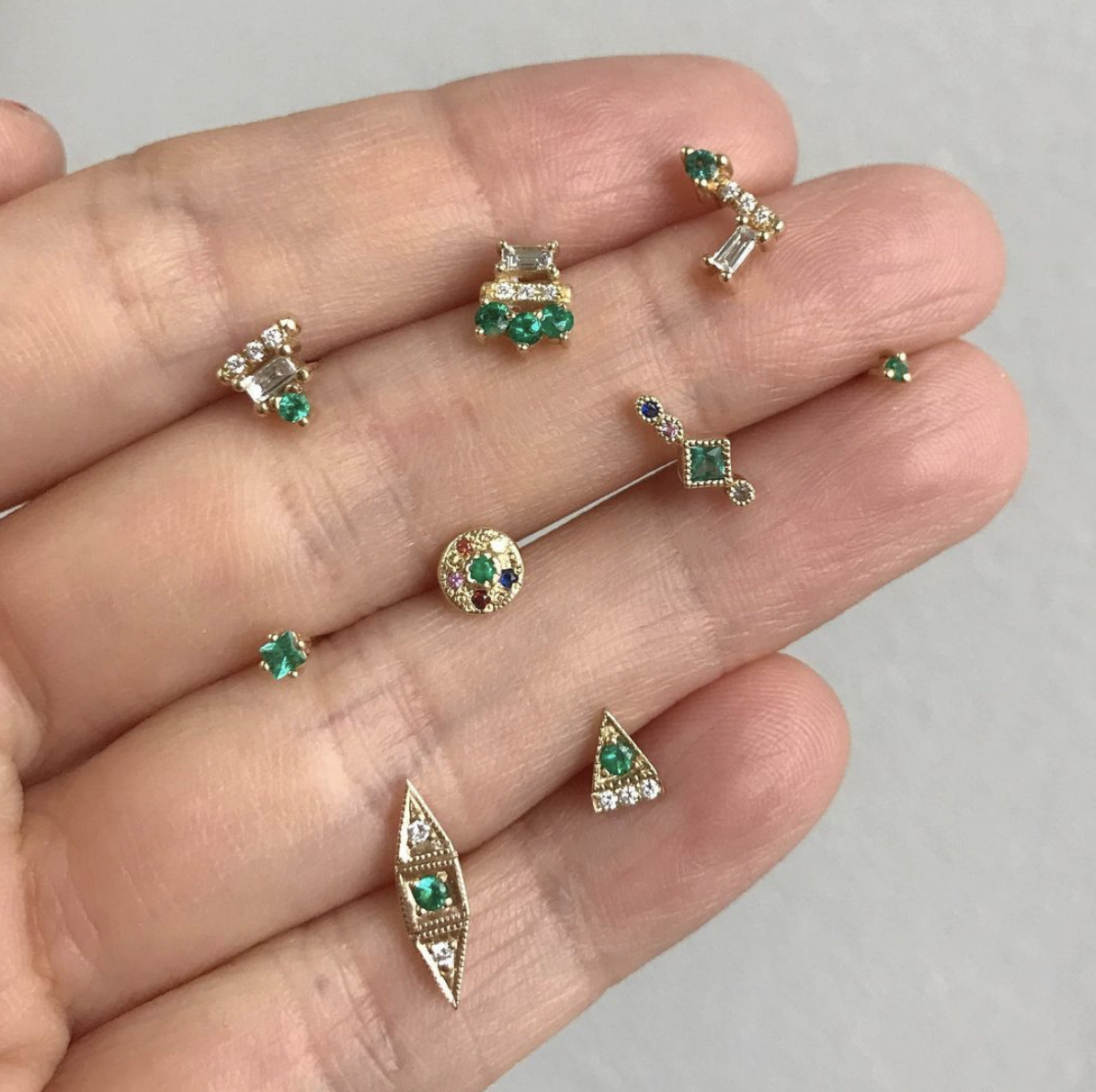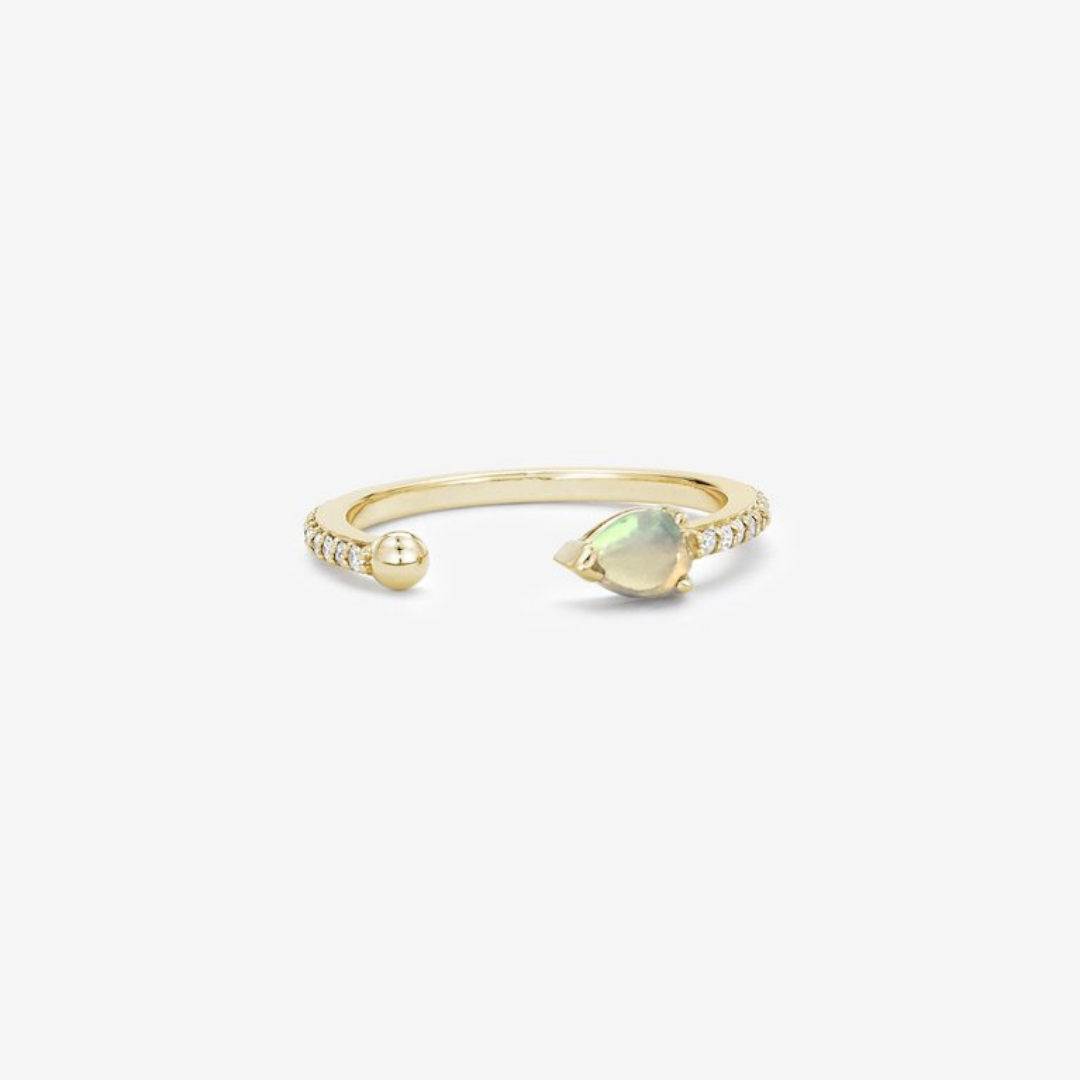 Midi Ring With Pavé Diamonds and A Pear-Shaped Opal
A midi ring with pavé diamonds and a pear-shaped opal
Personalization and Craft
RS: I've seen pictures of your jewelry box, Nicole. NC: Yes, it's huge and filled with a mix of pieces from The Jewelry Edit and some more personal ones. RS: Like you, I layer new but meaningful pieces, like studs in my birthstone, with pieces that tell a story. Handmade jewelry, in particular, is so special. They really spotlight that element of craft and artistry. This gives them versatility so they can be worn with a black dress or a t-shirt and jeans.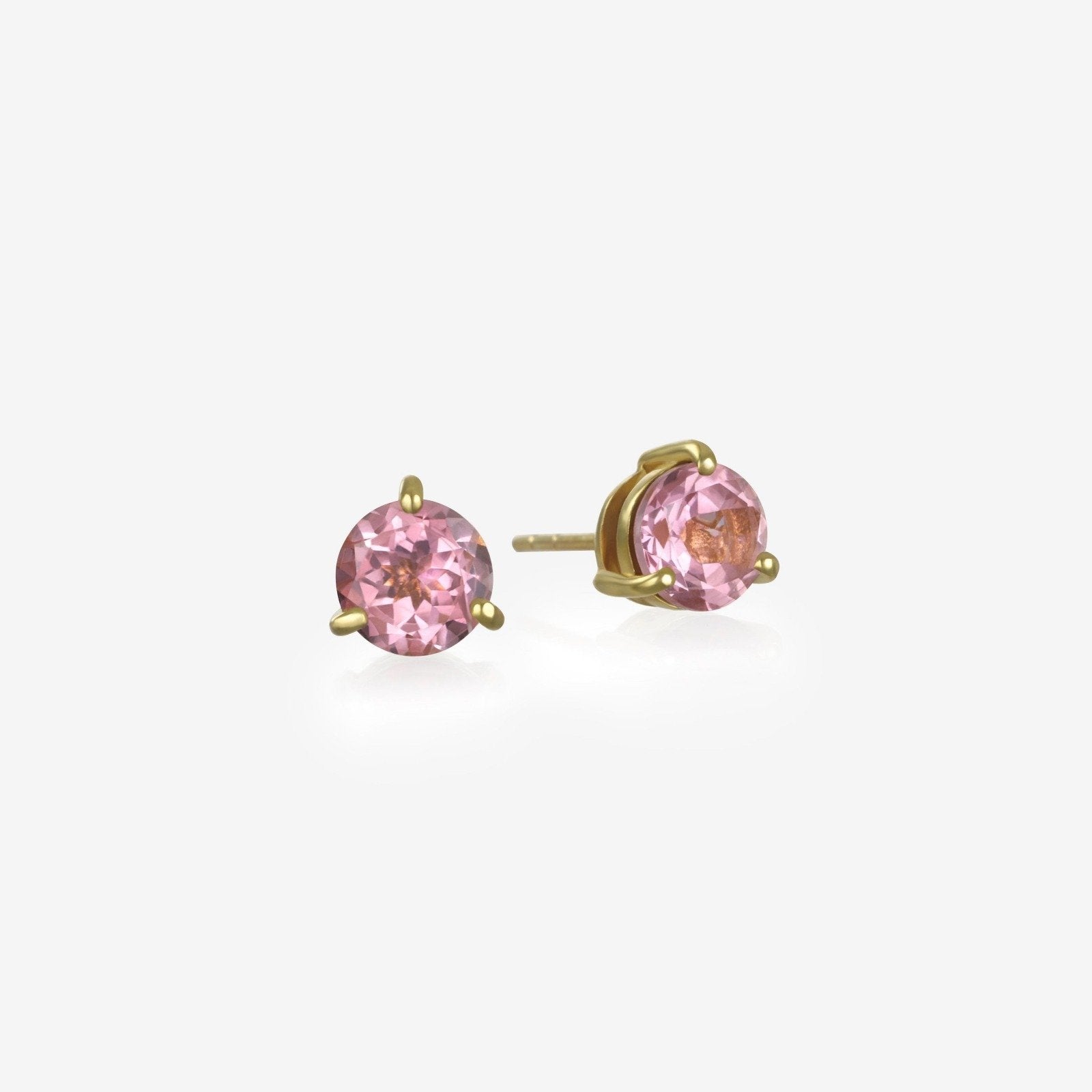 The Investment Pieces
NC: These are pieces that stand the test of time. 20 years from now you're not going to look back and say "wow, that's a crazy piece." They are great for when you don't feel like being flashy and want to be subtle. The price tag might be more than you usually go for, but fine jewelry doesn't have to be crazy expensive from big heritage houses. It can also be from small designers. It's about the materials and not the name on the piece. RS: I agree. I think how it's made is more important than the brand behind it. Sustainability and sourcing come into play. All our designers take social responsibility very seriously. It makes our selection unique and something you can trust when adding them into your collection.